Dynamics of Effective Teams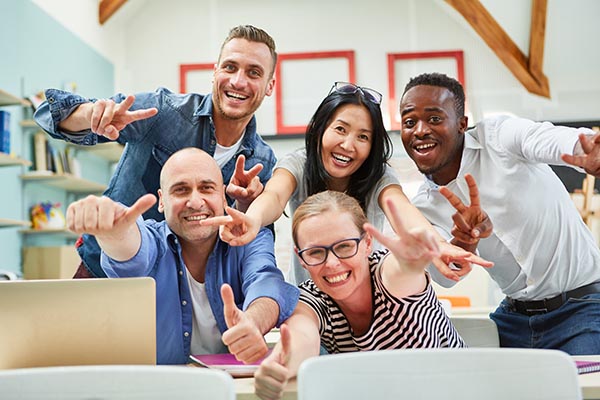 Cohort Course Dates
July 2023 Cohort: October 30 - November 26, 2023
May 2024 Cohort: August 5 - September 21, 2024
Course Instructor
Scott Hebert
Why do organizations rely so often on team-based initiatives?
What leadership, relationship, task, and team-building skills are critical to 21st century success?
How can you learn to make the most of team-based assignments?
Apply Now
The reality of organizations today is that you will likely work on a team, if not many teams! A highly functioning team arrives at solutions and results that can be better than any individual could have achieved alone. A dysfunctional team can create challenges ranging from distrust and frustration to ineffective business decisions and outcomes.
In Dynamics of Effective Teams, students will explore significant team and team dynamics principles, perform self-assessments designed to reveal areas of strengths and potential areas for improvement, and learn best practices from readings as well as web-based videos. Participants will learn to recognize important characteristics of team dynamics, explore some salient challenges teams face within a 21st-century organization, concentrate on leadership and problem-solving strategies in a team setting, and, finally, apply pre-existing and newly discovered insights in team dynamics to specific, student-chosen organizational challenges. At the end of the course, students should be comfortable in moving from theory to practice as they construct a personal set of "best practices" concerning team dynamics.
Why Rutgers SC&I
Continuing and Professional Studies?
100% online with new cohorts beginning each quarter.
Flexible with small class size; complete course work around your schedule across the globe.
Build your network to take your career to the next level