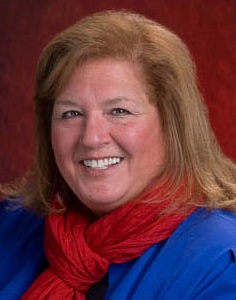 Elizabeth

Fuerst
Part-Time Lecturer
FAX:
EMAIL:
Liz Fuerst is a public relations specialist in corporate and non-profit newsletters. As director of First To Know Communications, publishers of newsletters in New Jersey, New York, Pennsylvania and beyond, she regularly intersects with the business and non-profit communities and understands their public relations needs. She has taught in the Department of Journalism and Media Studies for several decades and has helped place students in key public relations internships. Her fields of specialty include public relations, public information, and media publishing. 
Fuerst began her journalism career as a teenager when she got a summer job with her hometown newspaper outside Philadelphia. She wrote for Philadelphia Magazine and was an investigative news reporter with the Philadelphia Inquirer before moving to New Jersey. She has been a reporter, bureau chief, and editor with the Hunterdon Democrat,  Courier News, and New Jersey Monthly and has freelanced for New York Times, Star-Ledger special projects team, New Jersey Countryside magazine, New Jersey Savvy Living magazine, Antiques Journal, Working Woman, Rutgers Magazine, Skylandsmagazine, and many others. 
Today she continues writing about airports and air travel for ewrzone.com; food and restaurant dining for the James Beard Foundation in New York; and New Jersey lawyers for the New Jersey Supreme Court Committee on Attorney Advertising, ensuring that media advertising and websites fit state regulations. She is the author of four books, including New Jersey's Best Shopping, a guide to New Jersey shopping, dining, and recreation, and she has won kudos for the multimedia iBook she co-authored, 9/11 Stories: The Children, about the children of New Jersey victims of the World Trade Center collapse. Her latest book is about where to spend four-day weekends in the United States and a few select foreign destinations.