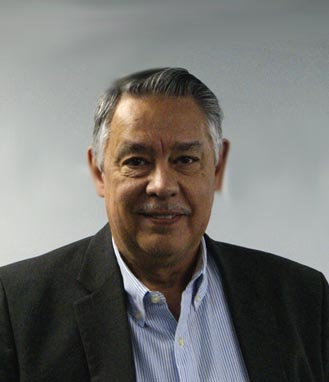 Juan D.

González
Richard D. Heffner Professor of Communications and Public Policy and Professor of Professional Practice, Journalism and Media Studies
Office:

CI 106

PHONE:

FAX:
EMAIL:

OFFICE HOURS:
Juan D. González is an award-winning journalist and investigative reporter who spent 29 years as a columnist for the New York Daily News. A two-time winner of the George Polk Award, he is co-host of Democracy Now!, author of "Harvest of Empire: A History of Latinos in America," and a founder and past president of the National Association of Hispanic Journalists. González is also affiliate faculty for the Center for Latin American Studies and the Department of Latino and Caribbean Studies. He serves as the Rutgers representative to the New Jersey Civic Information Consortium and as JMS faculty liaison to the Rutgers Daily Targum. Before beginning his career in journalism, González spent several years as a Latino community and civil rights activist, helping to found and lead the Young Lords Party during the late 1960s, a group whose daring style of radical protest has been chronicled in several recent books, including the acclaimed The Young Lords: A Radical History, and in the award-winning documentary film Takeover, which premiered at the Tribeca Film Festival in 2021.
---
Education
Columbia College, Columbia University
B.A.
---
Research
Juan González's research interests include journalism; mass media history; federal mass communications policy; history of Latinos in the United States; Puerto Rico-U.S. relations; immigration, race, and labor relations; and the role of dissident movements in promoting social change. Since the 1970s, he has been a general reporter and columnist in newspapers, radio, and television – both commercial and alternative media. His areas of expertise have centered on urban affairs and investigative reporting, with a special focus on municipal land use and tax policies, public education, criminal justice, race relations, the trade union movement, immigration, and the Latino community.
One of González's books, "Harvest of Empire: A History of Latinos in America," has been used for nearly two decades as a required text in nearly two hundred college Latino history and ethnic studies courses. A 2012 feature documentary based on the book (and narrated by González) garnered several major documentary awards. "News for All the People: The Epic Story of Race and the American Media," which he co-authored in 2011, and which became a New York Times best-seller and a finalist for the Robert F. Kennedy Award for non-fiction, is currently used in several college media history courses. In addition, the 2013 PBS Series "Latino Americans" featured interviews with González in three of its six segments, and he has appeared as an expert commentator in more than a dozen other films that aired on PBS, CNN, Spike-TV, HBO, MSG, and WPIX-TV.
---
Centers, Labs, Working Groups, and Clusters
---
Funded Projects
Robert R. McCormick Foundation grant to National Association of Hispanic Journalists to expand the Parity Project created by NAHJ President Juan González to improve media coverage of Latinos nationwide ($1 million) 2004
Ford Foundation, Grant to support research for News for All the People ($50,000) 2005
---
Selected Publications
---
Awards & Recognitions
Elected a Fellow of the New York Academy of History, 2016.
Inducted into the New York Journalism Hall of Fame by the Deadline Club, the New York Chapter of the Society of Professional Journalists, along with former New York Times editor Max Frankel, Sixty Minutes Correspondent Leslie Stahl, and CBS and PBS host Charlie Rose, becoming the first Latino journalist to be so honored, 2015
First place award for commentary from the Deadline Club, the New York Chapter of the Society of Professional Journalists, for a series of columns on financial corruption at the Queens Public Library, the country's largest urban library system, 2014
Francis Perkins Award from the New York Fiscal Policy Institute, 2013
Community Champion Award from the Latino Justice/Puerto Rican Legal Defense and Education Fund, 2014
President's Award from UNITY: Journalists of Color, 201
---
Additional Resources
Articles and Book Chapters:
González, Juan. "So Much Knowledge and We Still Ain't Free," in Puerto Rican Studies in the City University of New York: The First 50 Years. Edit. María Pérez y González and Virginia Sanchez Korrol. New York: Center for Puerto Rican Studies Press, Hunter College, 2021. Print.
González, Juan. "Making Responsible Journalists: Newspapers face challenges to a free press on increasingly diverse and polarized campuses," Liberal Education, Journal of the Association of American Colleges and Universities. Fall 2020.
View
González, Juan. "Celebrating the Young Lords Amid Revolution in Puerto Rico," The Nation, July 29, 2019.
View
González, Juan. "Preface," in East Harlem: The Post War Years, by Leo Goldstein. New York: powerHouse Books, 2019. Print.
View
González, Juan. "Afterword," in A Time to Stir: Columbia '68. Edit. Paul Cronin. New York: Columbia University Press, 2018. Print.
View
González, Juan. "Prologue" in La Mordaza (The Gag Law): The Attempt to Crush the Independence Movement in Puerto Rico (1948-1957), by Ivonne Acosta-Lespier. Rio Piedras, P.R.: DS Editores, 2018. Print.
View
González, Juan. "Puerto Rico's $123 Billion Bankruptcy is the cost of U.S. Colonialism." The Intercept, May 9, 2017.
View
González, Juan. "On Histories and Strategies for Activism," in Contemporary Latina/o Media: Production, Circulation, Politics. Edit. Arlene Dávila and Yeidy Rivero. New York: NYU Press, 2014. Print.
View