Business and Organizational Writing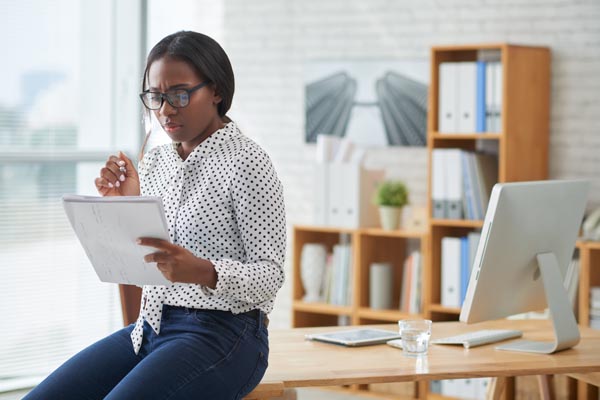 Course Dates
Currently not accepting new applications. Please check back in Spring 2022 for updates.
Course Instructor
Danielle Heuer
Do you spend a lot of your day writing emails and workplace documents?
Do you find yourself staring at the computer screen at times, willing the appropriate response to appear?
Are you responsible for creating motivating messages across functional areas, to leadership or to external readers?
Much of workplace communication takes place in writing–your image as a professional is often formed by what someone is reading on a screen. This interactive and feedback-driven writing course addresses common challenges such as facing writer's block, presenting clear messages quickly, formatting documents for readability, and using a positive tone.
Danielle Heuer and Regina Efimchik share some tips on writing motivating emails.
Why Rutgers SC&I
Professional Development Studies?
Our online courses are designed to allow you to complete the course work on your time and schedule.
As opposed to self-paced programs, our instructor-led online learning provides direct interaction and feedback.
Affordability - At only $795 ($715.50 with a discount), only a fraction of the cost of comparable programs.