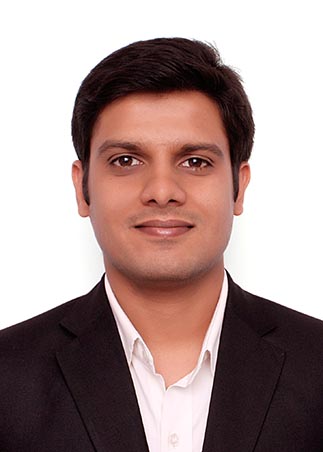 Shravan Regret

Iyer
EMAIL:

WEB LINKS:
Shravan Regret Iyer is a Ph.D. Candidate (Communication, Information, and Media) and a Part-Time Lecturer (Master of Communication and Media program at SC&I). Iyer's research focuses on the role of Virtual Reality and Climate Change Communication. He is a former Environment and Wildlife journalist from India. While pursuing MCIS degree from SC&I, Rutgers University, Iyer was awarded the Smithsonian Scholarship; interned at the United Nations headquarters in New York; worked as a research assistant for the book titled 'Super Connected - Second edition' authored by SC&I's Mary Chayko, and also as a research assistant on various projects pertaining to Emerging Media such as AR, VR, and 360° video as part of the Qatar National Research Fund (QNRF) grant and at SC&I under the guidance of John V. Pavlik, who is also Iyer's doctoral advisor.
In the past, Iyer worked and reported stories from the rain forests of Madagascar in Africa, the Himalayan mountain Kingdom of Bhutan, the Eastern coast of Japan, Cambodia, Singapore, Malaysia, Thailand, Sri Lanka, and the USA.
During his free time, he documents Wildlife, Wild Places, and Human Journey as part of his lifelong personal project (Project 3 Lenses) and has received appreciation from Dr. Jane Goodall and renowned Natural-History broadcaster Sir David Attenborough.
Books, Research, Award, and Honours on his personal website.
---
Education
Rutgers, SC&I
MCIS, Communication and Information Studies
Christ University, India
MAMCS, Master of Arts in Media and Communication Studies
Manipal University, India
BAJC , Journalism and Communication
---
Research
Iyer's research interests are in studying the use of Emerging Media such as Augmented Reality (AR), Virtual Reality (VR) and 360° video in Environment, Wildlife & Climate Change reporting and storytelling. Iyer has also presented papers at various national and international conferences with funding from the School of Communication and Information (SC&I), including:
The International Association for Media and Communication Research (IAMCR) - Beijing 2022
The 105th Annual Association for Education in Journalism and Mass Communication (AEJMC) Conference - Detroit, Michigan.
The 9th European Conference on Media, Communication & Film (EuroMedia) 2022. An interdisciplinary conference held at University College London (UCL)
Athens Institute for Education and Research (ATINER) - 19th Annual International Conference on Communication and Mass Media - Athens, Greece
New York State Communication Association (NYSCA) 2021 - 79th Annual Conference
6th World Research Summit for Tourism and Hospitality, hosted by the University of Central Florida's Rosen College of Hospitality Management, and Elsevier - Florida
The 12th Asian Conference on Media, Communication & Film (MediAsia) - Kyoto, Japan
7th World Conference on Media and Mass Communication (MEDCOM 2022), Sri Lanka
Athens Institute for Education and Research (ATINER) - 20th Annual International Conference on Communication and Mass Media - Athens, Greece
---
Selected Publications
---
Awards & Recognitions
IAMCR New Directions for Climate Communication Research - Honourable Mention Award 
2022 Climate Communication Award winners: https://iamcr.org/awards/ccc-2022-awarded  
https://comminfo.rutgers.edu/news/shravan-regret-iyers-research-proposal-experiential-media-and-climate-change-awarded-honorable-mention-iamcr-and-ieca
Media Coverage and SC&I Articles on Iyer's research: