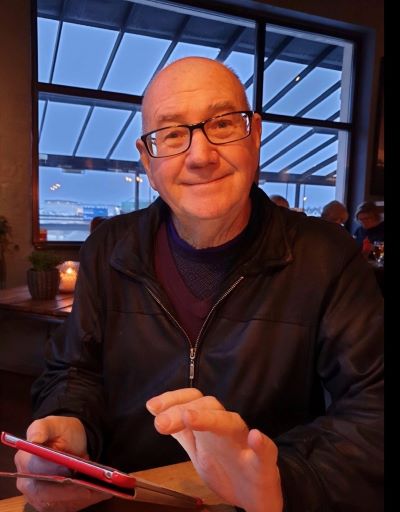 Ross J.

Todd
Associate Professor of Library and Information Science
Office:

Huntington House 201

PHONE:

FAX:
EMAIL:

OFFICE HOURS:

WEB LINKS:
Ross J. Todd, Ph.D., is associate professor and Director of the Center for International Scholarship in School Libraries (CiSSL). His current research focuses on how students learn in digital information environments, and how school librarians can engage with evidence-based practices to ensure the on-going development of school libraries to meet the needs of students in 21st schools.
---
Education
University of Technology, Sydney
Ph.D., Humanities and Social Science
Kuring-Gai College of Advanced Education
M.A., Library Science
University of Queensland
B.A., Modern History and Geography
---
Research
Ross J. Todd's research primarily focuses on the engagement of people and their information worlds, and how this interaction can be understood to facilitate professional action and change, and make a difference to individuals, organizations, societies, and nations. Drawing on an intellectually diverse and rich multidisciplinary base, it focuses on the interconnectedness of people, information and knowledge, the development of creative and responsive information interventions and services, and knowledge infrastructures that can make a difference to individuals, social groups, institutions, and organizations, and facilitate professional action and change.
Against this broad backdrop, Todd's research continues to specifically focus on adolescent information seeking and use, inquiry learning in digital information environments, the transformative role of school libraries in 21st-century schools, their integral role in the learning fabric of schools, and their role in ongoing school improvement and reform.
---
Centers, Labs, Working Groups, and Clusters
---
Awards & Recognitions
Teacher Librarian Leadership Award, presented by the Journal for School Library Professionals, "Visionary Leader of the Learning Commons, Concept and Contribution to the Field," 2012
Anne Clyde Memorial Research Award, presented by the International Association of School Librarianship (IASL) to Xiaofeng Li and Ross J. Todd which honors "the best paper presented at an IASL conference making a research and/or theoretical contribution to
---
Research Keywords