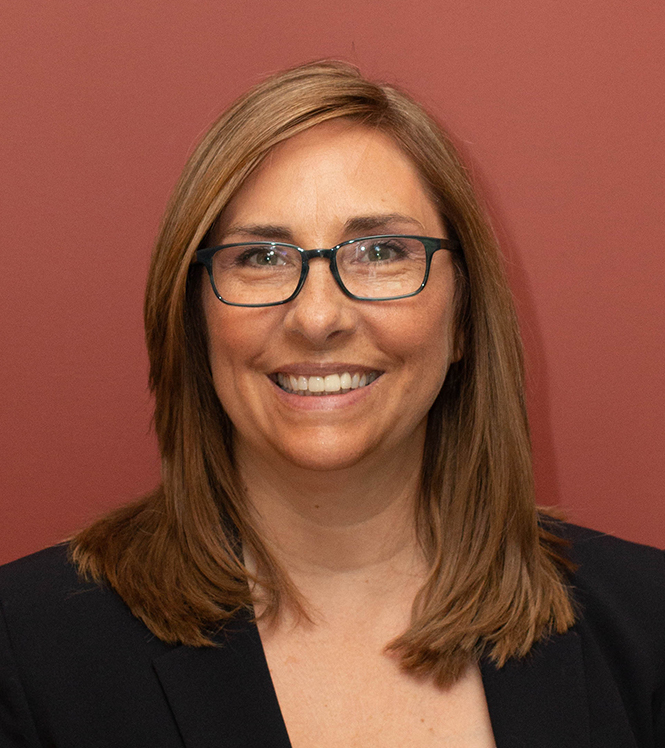 Christine

Goldthwaite
Assistant Director, Rutgers Center for Organizational Leadership
PHONE:
EMAIL:

OFFICE HOURS:
Christine Goldthwaite is the assistant director of the Center for Organizational Leadership at Rutgers University. In this role, she oversees the coordination of the Rutgers Leadership Academy for mid-career faculty and staff from across the University and facilitates and consults in the areas of strategic planning, organizational assessment, workplace culture/climate, and communication design. As an organizational communication scholar, her research interests and consulting practice explore the intersection of organization design and communication design in relation to interdisciplinary and interprofessional collaboration.
In 2020, Goldthwaite completed her certification in Leadership Coaching for Organizational Performance, an International Coach Federation (ICF) Accredited Coach Training Program (ACTP). She is also a part-time lecturer in Rutgers School of Communication and Information where she teaches Leadership in Digital Contexts and Organizational Leadership. She is a co-author of Leadership in Academic Health Centers: Core Concepts and Critical Cases (Kendall Hunt, 2021) and Leadership: Social Influence in Personal and Professional Settings (Kendall Hunt, 2017).
Goldthwaite has presented at state and international conferences including New Jersey Communication Association (NJCA), National Association of Communication (NCA), International Communication Association (ICA), Organizational Communication Mini-Conference (OCMC), and Network for Change and Continuous Innovation (NCCI). She was a 2012-2014 fellow in the Rutgers PreDoctoral Leadership Development Institute (PLDI). Before beginning her career in academia, she worked in advertising and business-to-business communications.
---
Education
Rutgers University
Ph.D., Organizational Communication
Rutgers University
M.C.I.S., Organizational Communication
Montclair State University
B.A., Communication Studies