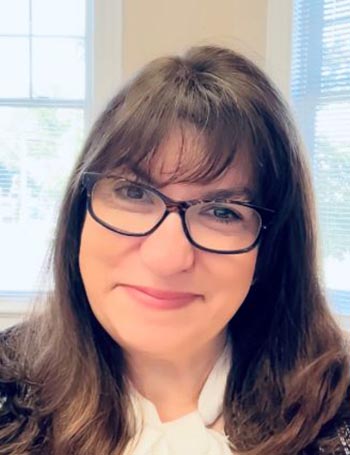 Julie

Johnson
Director of Continuing and Professional Studies
Office:

Annex A

PHONE:
EMAIL:

OFFICE HOURS:
Julie Johnson, Ed.D. joins the School of Communication and Information (SC&I) at Rutgers University with 30+ years of professional development and continuing education experience within higher education, international non-profit organizations, and public education.  She is currently the Director of Continuing and Professional Studies (CPS) and participates in the campus and university continuing education and micro-credentials bodies. As the Director of CPS, Johnson leads all continuing education, non-degree, micro-credentialing programming, and educational outreach of SC&I.
Before joining the staff of Rutgers, Johnson supported the bridging of partnerships between faculty, departments, and organizations across Teachers College and Columbia University with foundations and corporations to create professional development programs to build the capacity of the staff within partnering school districts.  Most recently, she was the Director of Continuing and Distance Education for The Salvation Army, an international non-profit, where she led a unique collaboration between the non-profit organization and its higher education partners, creating 24 pathways toward a bachelor's degree completion, master's, and doctoral programs for novice leaders throughout the eastern portion of the United States, Mexico, the Caribbean, Norway, Great Britain, and Spain. Her work also provided professional learning opportunities in multiple formats, including online training, hybrid non-credit bearing programs, institutes, and seminars for over 2500 individuals.
Johnson's professional work has focused on building the capacity of leaders within the sphere of her influence through lifelong learning.  Throughout her journey, she has mentored several rising professional leaders, led professional development institutes, provided executive coaching to middle and senior managers, and guided doctoral students through the dissertation process. Her work has been honored with the awarding of the New Jersey Governor's Teacher Award, New Jersey Educational Technologist of the Year, and she served as Federal Education Policy Fellow: Institute for Educational Leadership.
---
Education
Trevecca Nazarene University
Ed.D., Education Leadership
City University of New York
M.A. Ed., Curriculum and Instruction
Houghton University
B.S. Ed., Elementary Education
Rutgers University
Supervision Certification, New Jersey State Supervision Endorsement Program