Beta Phi Mu Omicron Chapter holds its Annual Spring Dinner and Initiation Ceremony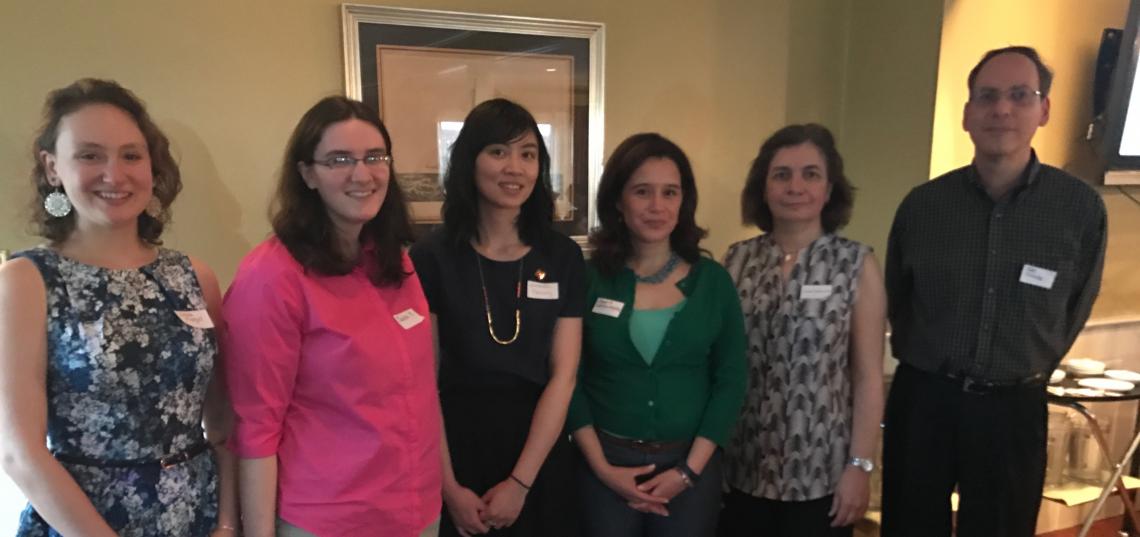 The Beta Phi Mu Omicron Chapter Annual Spring Dinner and Initiation Ceremony was held at the Rutgers Club in early April. The dinner serves as the organization's spring business meeting where new member are initiated, scholarships are awarded and a new slate of officers are elected to the executive board. A spring lecture was also held. The organization was proud to welcome John Budd, Professor Emeritus with the School of Information Science and Learning Technologies at the University of Missouri, as the guest lecturer.  Dr. Budd's after-dinner lecture was titled,  "What is Information?"
This year 38 graduates were invited to join; 15 accepted the invitation. The BPM class is listed below.
Initiates - Attended the dinner
Amanda Chuong

Julia Cuddahy

Diana Floegel

Maria Ortiz-Myers

Joseph Vincze

Susan Stanziano
Samantha Bremekamp

Jennifer Goslee

Cynthia Mann Haiken

Tanya Marie Johnson

Samantha Kannegiser

Suzanne Kosempel

Rachel Rawn

Kate Reid

Katie Wissel
Officers for 2017 – 2018
President: Melody Townley

Vice President/President-Elect: Barbara Burton

Secretary/Treasurer: Meaghan Darling

Past President: Jennifer Hunter
Yi Deng was awarded a $1,000 scholarship. Deng has a bachelor's degree in biological sciences from Cornell University and is pursuing a degree in Information from Rutgers with a specialization in digital libraries and an expected graduation date of 2018. Deng also works as a subsidiary rights assistant for Columbia University Press where she works on author contract, foreign-language licensing, and is also helping with a company-wide initiative to transition data to new bibliographic databases and digitizing contract dating back to 1893. Upon graduation, she hopes to find a position in an academic library focusing on digital initiatives.