Charity Basketball Game To Be Held March 23 In Memory of Gianna DeVeitro JMS '16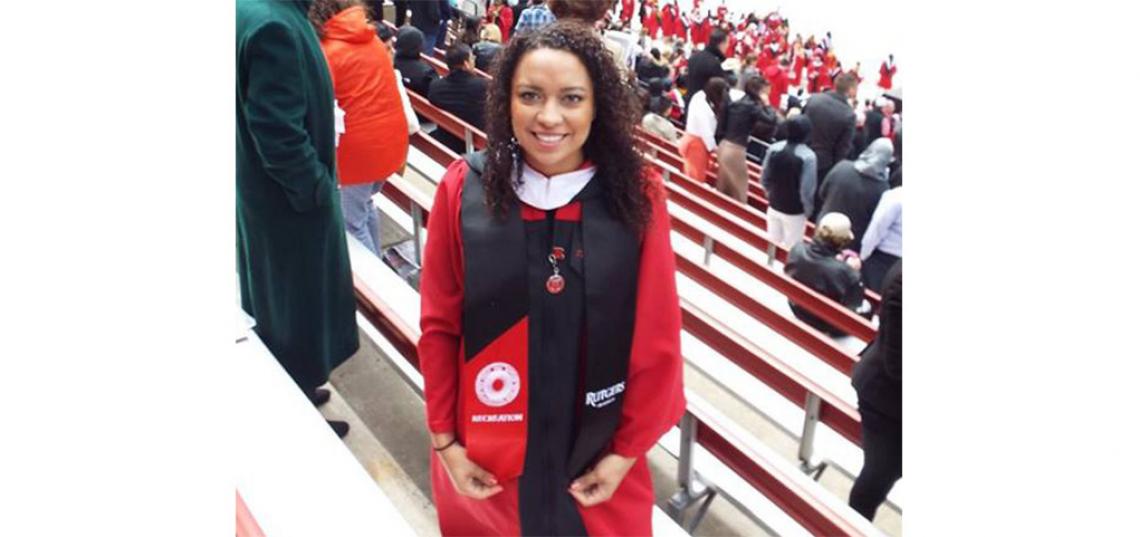 Majoring in journalism and media studies; managing the Rutgers women's basketball team for three years; interning at Mt. Sinai TV; serving as a JMS instructional assistant. These are just a few of the many ways Gianna DeVeitro '16 dedicated her boundless enthusiasm and time as a SC&I undergraduate.
After four very successful years at Rutgers, DeVeitro graduated from SC&I in May, 2016. Then, just two months later, while she was planning and looking forward to an exciting career in journalism, she was diagnosed with acute myeloid leukemia.
Not to be thwarted by such devastating news, DeVeitro did what she had always done when facing a challenge: she summoned her incredible optimism and energy, and learned quickly about the resources available to help her win her battle to live.
When she died just a year after her diagnosis, on May 13, 2017, she left behind many close friends, classmates and former colleagues who became determined to honor her memory. 
This year's tournament, Rec Madness: The Gianna DeVeitro Charity Basketball Tournament, will be held on March 23, 2018. Nick Conlon '16 and the RU Recreation staff are planning the event. Conlon, a friend and classmate of DeVeitro's, and an Assistant Fitness Coordinator for Rutgers Recreation (RU Rec), at Livingston Recreation Center, is hoping the tournament raises $1,000 for two of the local charities who helped DeVeitro and her family the most during her illness: DKMS and Kier's Kidz.
"Rec Madness is a basketball tournament held for RU Rec student staff members where each facility creates a team and competes against one another," Conlon explained.  "The event was created by Gianna in 2014 as a way for students to bond with their co-workers and have fun. I worked with Gianna for two years and graduated with her in 2016. After her passing last May, I have decided to continue the event in her honor. 
 "For this year's tournament, the RU Rec student staff will be fundraising money for DKMS and Kier's Kidz, two nonprofit organizations that help blood cancer patients find matching donors. Gianna worked with these organizations to find two bone marrow transplant donors during her fight."
Director of Undergraduate Studies in Journalism and Media Studies, Steve Miller, said, "Gianna was one of the shining lights in our department.  She was a fantastic student whose creativity and work ethic enabled her to stand out in her classes, and in conversations.  She was always looking out for everyone else and contributed greatly to every class she took.  She was extremely talented and this was evident in her work at RUTV, with the Women's Basketball team, at her internship with Mt. Sinai TV, and as my Instructional Assistant.  Her passing left a great void in the lives of everyone who knew her."
To learn more about Rec Madness, how to donate, or DeVeitro, click on the event's go fund me page.