Lea Stewart Receives Faculty Recognition Award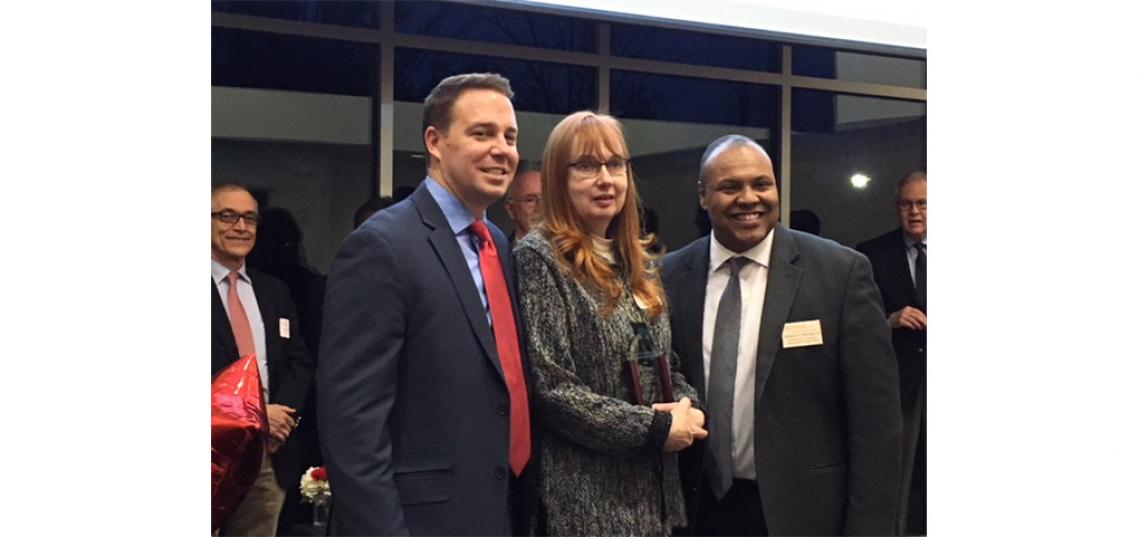 Professor of Communication Lea Stewart was one of nineteen Rutgers faculty members to be honored with a "Faculty Recognition Award" from the Rutgers University-New Brunswick Undergraduate Academic Affairs at its annual "Faculty Celebration event" held on February 1, 2018.
According to Undergraduate Academic Affairs (UAA), the faculty honored this year received recognition awards "for generosity and commitment to the education of our students," and "are appreciated for their selfless generosity and impact on the lives and education of the students served within Undergraduate Academic Affairs."
Stewart was nominated by a staff member in the Office of the Vice Chancellor for Undergraduate Academic Affairs and was then chosen by a committee.
Stewart is the Director of the Center for Communication and Health Issues, which, according to Stewart, is one of the first research groups in the nation to study the role of communication in students' alcohol use and abuse.
Stewart served for a decade as a UAA (Undergraduate Academic Affairs) Dean and has a joint faculty (courtesy) appointment with the Rutgers Center of Alcohol Studies.
Stewart's research has focused on prevention campaigns using both mediated and interpersonal strategies to reduce dangerous drinking among undergraduate students. She has participated in the design, implementation, and evaluation of health communication campaigns especially those targeted to students making the transition from high school to college. She has addressed theoretical issues (e.g., applying social norms theory to correct students' misperceptions of dangerous drinking), methodological issues (e.g., using qualitative methods to gain nuanced understanding of the culture of college drinking), and substantive issues (e.g., studying the components of a recovery community that supports students living on a college campus). For the past six years she has been the Principal Investigator on a grant from the New Jersey Department of Human Services, Division of Mental Health and Addiction Services, to design, implement, and evaluate a dangerous drinking prevention campaign for undergraduate students as well as provide support for students living in recovery housing on campus.  
"I am honored to have been recognized by the Office of the Vice Chancellor for Undergraduate Academic Affairs for the work I have done to support undergraduate students at Rutgers-New Brunswick, in general, and as Livingston Campus Dean, in particular," Stewart told SC&I.