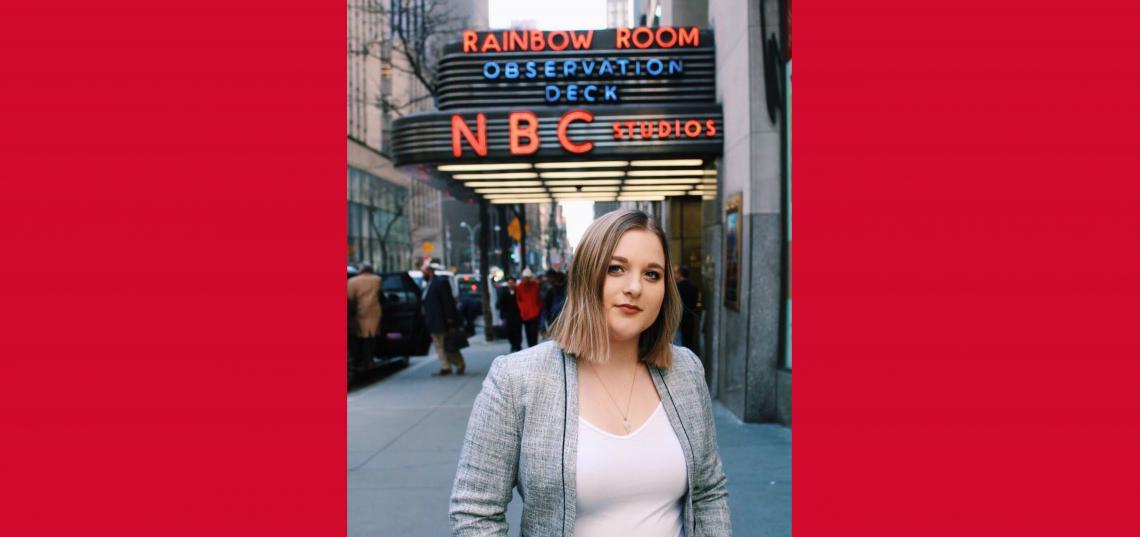 MCM Student Kayla Jennings-Rivera will be awarded with New York Women in Communications Scholarships
The Scholarship will be given at the 2019 Matrix Awards
NEW YORK, NY (April 02, 2019) — New York Women in Communications has awarded Kayla Jennings-Rivera of Bayville, NJ and New York University graduate and first year Masters' Candidate at Rutgers University, with one of their prestigious academic scholarships for 2019. Kayla Jennings-Rivera is among 14 scholarship recipients to be recognized for receiving this honor at the annual Matrix Awards—the communications industry event of the year, to be held on May 6, 2019 at the Sheraton New York Times Square in New York City. The celebrated event will be hosted by Bloomberg Media Group, with more than 1,000 people from the communications industry expected to attend.
Each year, NYWICI awards scholarships to graduating high school seniors and undergraduate and graduate students who intend to pursue or further a career in communications. The scholarships are awarded to students of academic excellence, need and a demonstrated commitment to the field of communications. New York Women in Communications is committed to inclusion and diversity.
Ms. Jennings-Rivera will have the rare opportunity to be presented during the notable event, which will be emceed by MSNBC's Mika Brzezinski and will feature the prestigious Matrix Award honorees, including Padma Lakshmi, Kate Lewis, Jeanine Liburd, Susan Magrino, Norah O'Donnell, Kathy Ring, Lisa Sherman, and Sally Susman.
"New York Women in Communications is thrilled to recognize and celebrate our scholarship recipients for their academic achievements at this year's Matrix Awards," said Judith Harrison, President, New York Women in Communications and Senior Vice President, Diversity and Inclusion, Weber Shandwick. "These women represent the future of our industry and are all on their way to become 'women who connect the world.'"
The New York Women in Communications Foundation is the largest foundation for communications scholarships for women in the country. Since 2000, NYWICI has issued more than $1.7 million in scholarship support. Scholarships are awarded annually based on academic achievement, demonstrated leadership, participation in school and community-service activities, honors and other awards or recognition, work experience, statement of goals and aspirations.
NYWICI welcomes women at every stage of their careers. For more on NYWICI scholarships and memberships, please visit www.nywici.org
Follow Us on Twitter:  http://twitter.com/NYWICI
Matrix Hashtag: #Matrix19
About New York Women in Communications
New York Women in Communications helps women to stay ahead of the ever changing landscape of communications and supports the advancement of women at every stage of her career through scholarships, grants and educational programming.