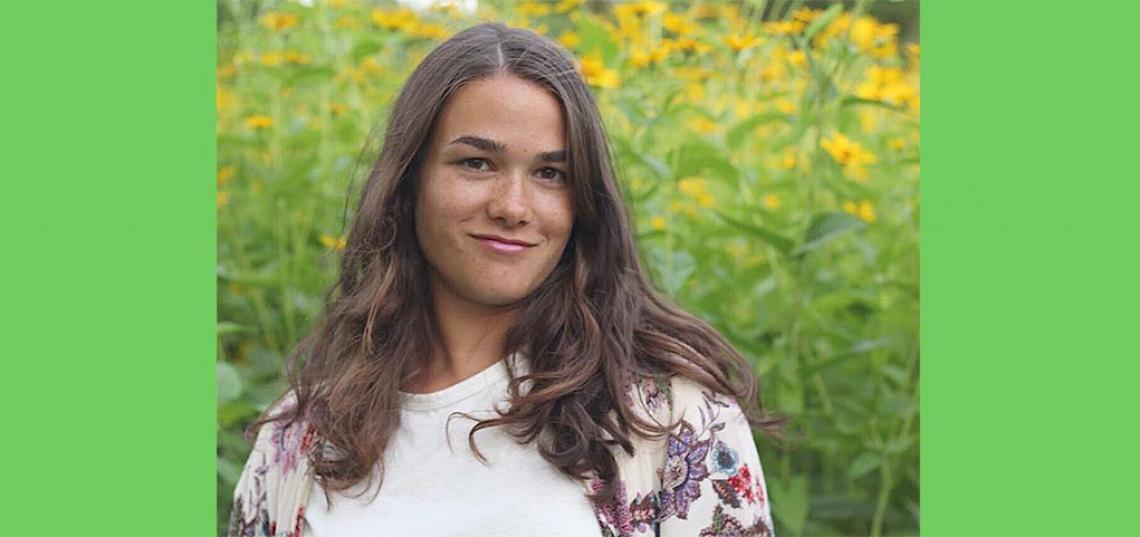 Meet Sarah Doherty, Incoming President of the Society of Professional Journalists
Intending to become a news anchor, her JMS studies inspired Doherty to switch her focus to media ethics.
Journalism and Media Studies (JMS) rising junior and Cape May native Sarah Doherty steps into the presidency of the Rutgers chapter of the Society of Professional Journalists (SPJ) in fall 2019, with plans to lead fellow students to the national conference in San Antonio, Texas, and to host several campus events. 
"I hope to help students by giving them the space to ask questions, to improve their journalism skills, and to network with professionals," said Doherty, who served as SPJ secretary in 2018-2019. "My goal is to inspire students, and to help them find their niche within the field of journalism."  
Doherty succeeds outgoing president Jayne Chacko, who is graduating.
The mission of SPJ, one of the country's most powerful professional journalism organizations, is to support the free practice of journalism, and to encourage high ethical standards in the field. At national and regional conferences, and via frequent seminars and other area events, student members also have an opportunity to network with, and learn from, professional working journalists.
Members of the campus chapter have participated in conferences in New Orleans, Los Angeles, Baltimore, Philadelphia and most recently Boston, with their expenses partly or fully paid for by RUSA student activity funds. Chapter members have also hosted panels about internships and media careers, and have traveled to several journalism events in the tri-state area
Doherty, who won an SPJ New Jersey chapter Fran Burns scholarship in 2018 to participate in the national conference in Baltimore, is especially interested in media law.
She began her JMS major expecting to become a TV news anchor. "I thought that by being a news anchor, I could help the public by informing them about what was going on around them," she said. But her studies encouraged her to shift her focus to media ethics.
"I question the media ethics of today," she said. "Because of my passion for reporting the truth, I have become interested in studying media law, as I believe that changes need to be made."
Doherty is now planning a second major in economics, and hopes to go law school.
She is interested in expanding SPJ campus chapter membership, and in recruiting fellow students to attend the next national SPJ conference in San Antonio, on Sept. 5-7, 2019.  To find out more about SPJ campus chapter membership, and the trip, please contact her at sed129@scarletmail.rutgers.edu.