Read it here first! SC&I Fall 2019 newsletter is online!
Read about the school's latest news and announcements.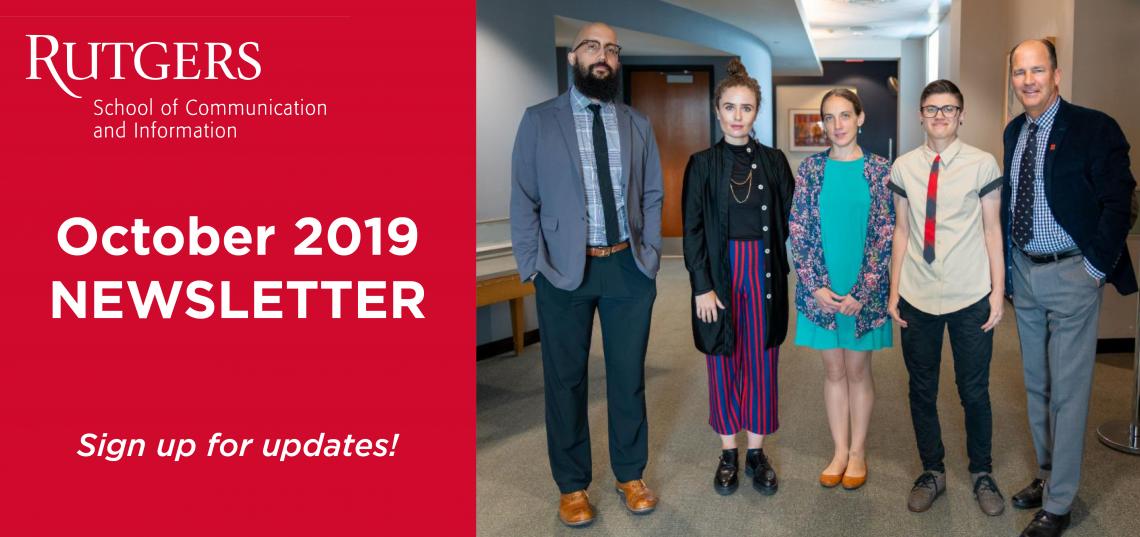 The fall 2019 issue features our new faculty members, a new Future Leaders Program, a new certificate in Digital Asset and Management and much more.
Faculty, staff, students or alumni that would like to be featured in our quarterly newsletter can send their updates to: pr@comminfo.rutgers.edu.
Sign up to receive the newsletter here.