Rising Senior Megan Joseph Wins Scholarship to Attend Excellence in Journalism Conference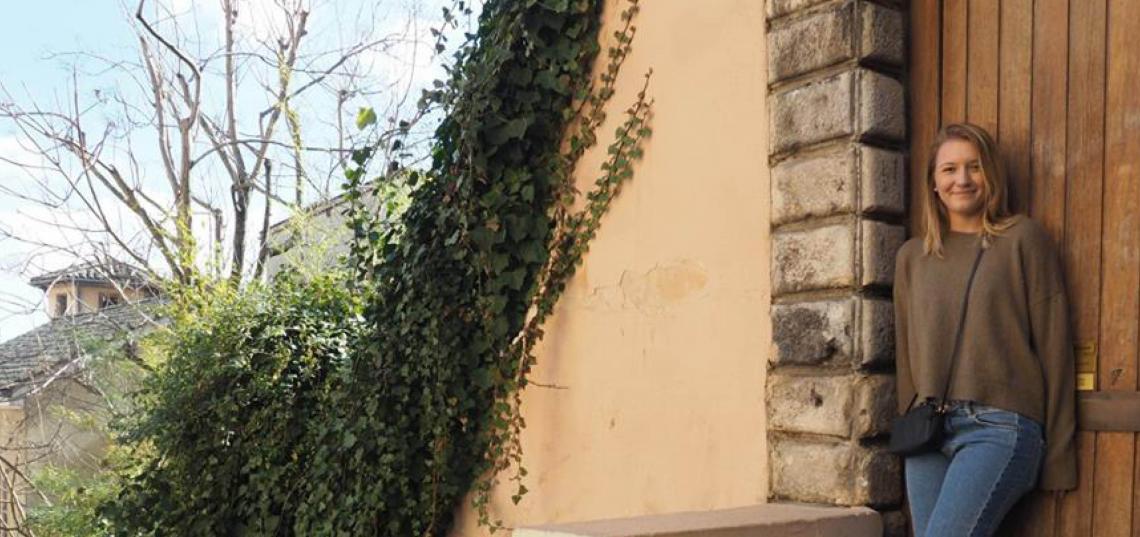 Journalism and Media Studies senior Megan Joseph will soon be packing her bags for a trip to California this September. She is one of just five students nationwide to receive the Columbia University Graduate School of Journalism Student Fellowship. As a fellow, Joseph will receive scholarship money to attend the Excellence in Journalism (EIJ) Conference in Anaheim, California.
The scholarship application was open to any student who is a member of the Society of Professional Journalists (SPJ). Joseph is Vice President of the Rutgers chapter. She said, "SPJ is hoping to send all four of our board members to the conference and my award helps us out a lot."
Joseph is incredibly honored to have won this scholarship. She said, "I was actually about to leave my part-time waitressing job at Henry's Diner when I checked my inbox to find the email. To me, it means an opportunity I normally wouldn't be able to afford. It gives me the ability to meet top journalists and executives from major news and media outlets. It also motivates me to be a better reporter, especially at a time when the credibility of the profession is being questioned."
The conference will be held September 7 – 9, 2017, and it will feature keynote speeches from NBC's Lester Holt and CNN's Jake Tapper. Various professional development workshops will also be offered attendees.
While attending the conference, Joseph is most looking forward to networking with recruiters and other attendees. Because EIJ is a national event, Joseph hopes to make a positive and lasting impression with employers and students across the country.
Joseph said, "I think that it's VERY important to receive your news from many different media outlets because, despite journalists' pledge to remain objective, it is hard to do so 24/7. Especially when the topic hits close to home or certain networks abide by a specific viewpoint. That's why I am excited to attend EIJ, so that I can hear many opinions, thoughts, and facts in order to learn how to draw a credible conclusion."
Rutgers SPJ is hosting a Chipotle fundraiser in order to raise money for the conference. It will be held at the Menlo Park Mall in Edison on July 30 from 5 to 9 p.m. The organization will receive  half the proceeds of every Chipolte order. To learn more about the event, click here.