RU SURE Brings Home Trophy at 11th Annual Homecoming Charity Bed Races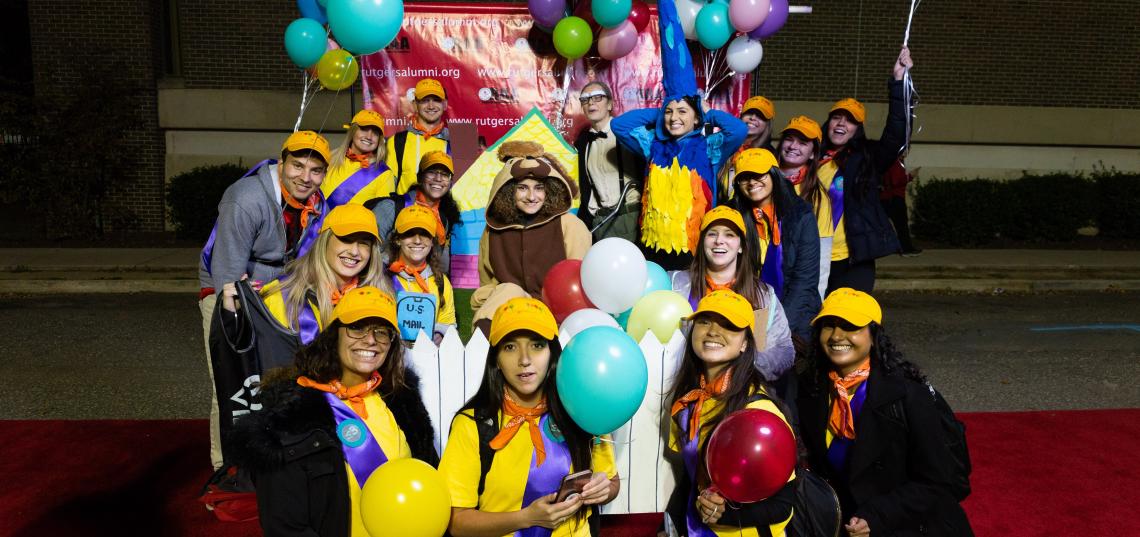 New Brunswick, NJ (October 23, 2018) - On Thursday, October 18th RU SURE won third place overall at the 11th Annual Homecoming Bed Races. The entrance fee to participate was a donation of school supplies to benefit the children of New Brunswick Public Schools. According to race organizers, the 43 teams who entered the race donated a total of 11,000 supplies including pens, post-it notes, and notebooks. The RU SURE campaign is a component of the Advanced Health Communication (AHC) class. By participating in events like this one, Communication students were able to promote their campaign to a wider audience.
Teams raced in two-bed heats and the eight fastest beds competed for the honor of having the fasted time.  After it was announced that RU SURE won 3rd place and a prize of $250, the students of AHC were very joyous and proud of this accomplishment. Seeing the visible excitement of the RU SURE members, AHC instructor Lea Stewart said, "RU SURE demonstrates that it's a team effort to come together and make evident to the Rutgers community that you can have fun at an event without drinking dangerously".
Impressed with the team's effort, Ryan Bissonnette, assistant director of the Leadership and Experiential Learning Team stated, "looked great, raced great, always great to see RU SURE."
Inspired by the 2009 film Up, students of the AHC course worked to disseminate the message of RU SURE and successfully promoted that one should "rise UP above" drinking perceptions to the approximately 800 students who watched the race from reviewing stands set up on Sicard Street behind the College Avenue Student Center. AHC students also made sure that the RU SURE slogan, "2 out of 3 Rutgers students stop at 3 drinks or fewer. 1 in 5 don't drink at all" circulated around attendees of the event.
To expand the reach of their message beyond the students attending the race, Center for Communication and Health Issues staff members posted constant updates on their Facebook and Instagram account, including team pictures, interactions with students, and the race itself.
With their prize of $250, RU SURE will continue to fund their efforts. They aim to correct Rutgers' first-year students' misperceptions that excessive drinking is the norm and reduce dangerous drinking among the Rutgers undergraduate student population.  
For more information about RU SURE and future events, follow them on Facebook and Instagram under the handle @RUSURErutgers.
Contact: Joe Bae                                                                 
Telephone Number: 848-932-7133                                                         
Email Address:  jobae@rutgers.edu