SC&I Alums are Today's Movers & Shakers in LIS Field
We are proud of our alums!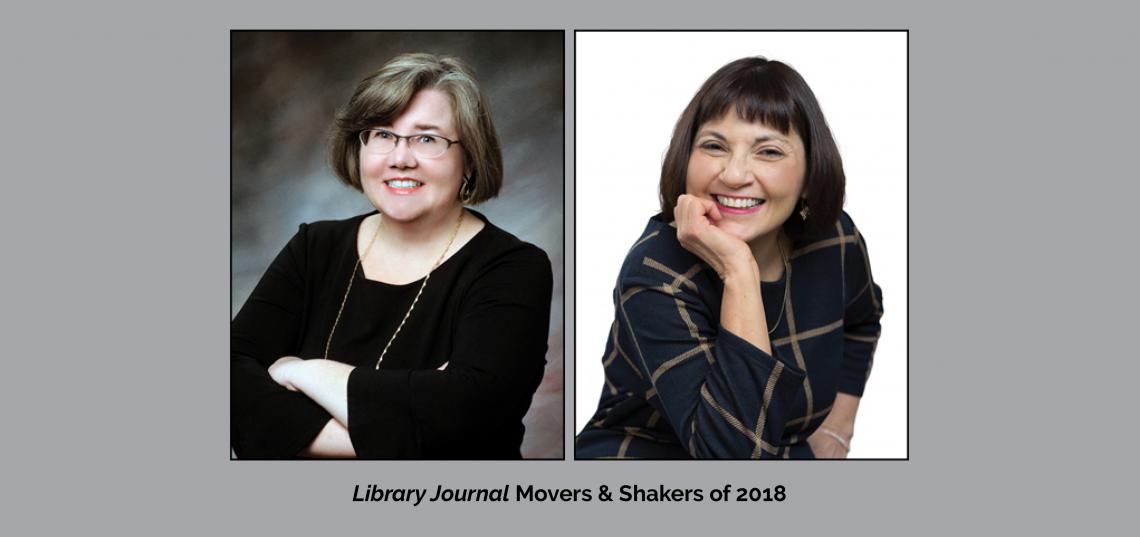 SC&I alums make us proud! Named in the Library Journal Movers & Shakers of 2018, alumni Jean Marie Ryan (MLS, '95) and Karen Parry (MLS, '86) are both making their mark in the LIS industry.
Ryan, who LJ lists as a Change Agent, served as the chief strategist for and coordinator of the New Jersey Library Construction Bond Act, and is currently the Director of the Roselle Public Library. Ryan is the chair of the New Jersey Library Association's (NJLA) Public Policy Committee, where she led the advocacy efforts that resulted in the passage a $125 million bond referendum by 60 percent of voters in 2017. 
Noted by LJ as an Educator, Parry spearheaded the Just for the Health of It! health literacy initiative at the East Brunswick Public Library (EBPL) in 2009, and signed the library up as an affiliate member of the National Network of Libraries of Medicine (NNLM) in 2010. "Librarians, with their research skills and passion, have limitless potential to influence the health of their communities," said Parry, who envisions "health literacy as the next generation of [library] reference."
We congratulate our SC&I alums Ryan and Parry on this recognition and their work in advancing the library and information science field!