SC&I Welcomes Rob Eccles, Assistant Dean for Development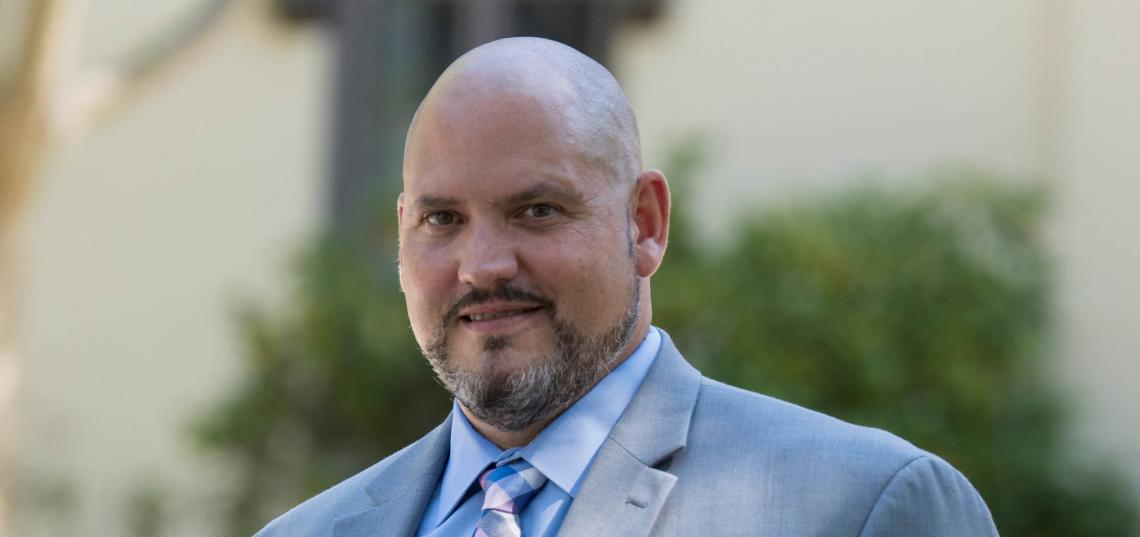 The School of Communication and Information (SC&I) is excited to welcome Rob Eccles as its new Assistant Dean of Development. His post officially began July 10, 2017.
Eccles said, "As Assistant Dean for Development, I have the unique pleasure of connecting with alumni and other supporters, and helping them explore, develop and achieve their philanthropic goals by supporting Rutgers University and the great things happening at SC&I."
This includes working with SC&I administration, faculty, staff and students to identify the school's current and future needs. He will then lead the way in engaging donors with opportunities that match their interests, address school needs and have a significant philanthropic impact.
Eccles' main goal as Assistant Dean for Development is to "build upon the philanthropic momentum the school has experienced in recent years, and help ensure continuing success." He plans to network with alumni, friends and supporters in order to learn from them and help identify opportunities to enhance their support. He is also interested in developing innovative partnerships with corporations and foundations to help advance SC&I.
Eccles did not always work in higher education. He has served as the Regional Vice President of the American Cancer Society, the Executive Director of the Sean Kimerling Testicular Cancer Foundation and the Director of Major Gifts at Trinitas Regional Medical Center. In his past experience, he raised funds for groundbreaking cancer research, built international partnerships to raise health awareness and helped build a brand new, state-of-the-art emergency department in an urban hospital.
He is excited to make the jump from healthcare to higher education fundraising. He said, "As a lifelong New Jersey resident and alumnus of the Rutgers Executive Education program, I'm thrilled to join the Rutgers family and help advance the largest institution of higher education in the state. Working with SC&I is a particularly exciting opportunity. SC&I sits right between the New York City and Philadelphia media and information technology markets, and our students benefit from great connections within both. The school is on the cutting edge of scholarship and research in organizational communication, social and new media, library and information science, journalism and media studies and information technology, and is highly ranked both nationally and worldwide."
According to Eccles, SC&I has over 22,000 alumni spread throughout the U.S. and abroad, forming a vast network of friends and supporters. He continued, "With a diverse group of over 2,700 current full and part-time students, SC&I is training the next generation of great communicators, and preparing students for vital careers in information service and technology.  As our students will go on to influence myriad industries, SC&I is truly playing a pivotal role in building the future. I look forward to connecting with and engaging alumni, corporations and foundations in the important work we're doing here."
In his free time, Eccles likes spending time with his wife Kelly and daughters Taylor and Emily. He said, "I enjoy travel, podcasts, music, mixed martial arts, reading, film and the NY Theatre."  He is also a writer and artist, contributing to McSweeney's and The Morning News, with works published in newspapers and magazines, hanging in the homes of many professional athletes and displayed at The International Boxing Hall of Fame.
Eccles can be reached at rob.eccles@rutgers.edu or 848-932-8905.