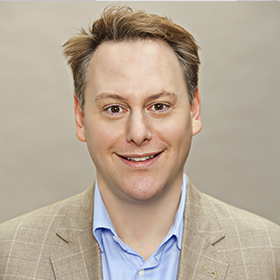 Thomas

Stilling
Program Developer for Digital Asset Management (DAM) and Artificial Intelligence (AI) Certificate Program
EMAIL:
Thomas Stilling is a digital content and technology leader driving solutions for the transformation of complex digital journeys into highly impactful customer experiences. Most recently at Forrester Research as VP, Digital Research, he built a team to reimagine the digital ecosystem and technology capabilities supporting Forrester's research portfolio,
A known thought leader and a sought-out speaker on digital content, media supply chain and customer journeys, Thomas has presented thought leadership on timely topics including "People or Process – the Quest for Automation," "14 Weeks: Scaling Your Team to Manage Disruptive Change," and "Lessons from the (Digital) Front Lines."
Previously an executive at 20th Century Fox, Thomas built a global organization overseeing digital and physical product planning and launches for film and tv projects. Leading teams through a period of extraordinary change in how digital content and IP were distributed and consumed, he was recognized for developing best in class organizational strategy and practices to support the realities of increased content volume and customer complexity.
In addition to his work at 20th Century Fox, Thomas has partnered with Warner, Disney, National Geographic, and Sky Media among others operationalizing high value customer experiences. He also has served as Head of Product for a NY based digital startup focused on monetizing content and building scalable SaaS licensing products.