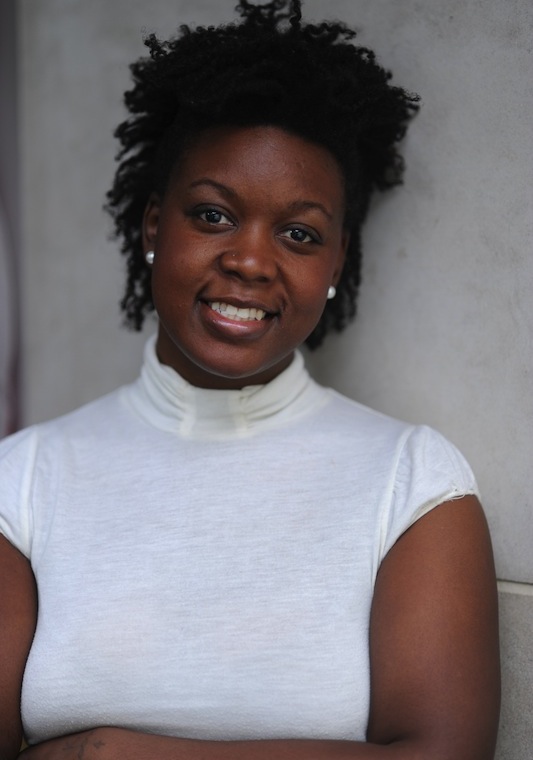 Khadijah

White
Assistant Professor of Journalism and Media Studies
OFFICE:

CI 111

PHONE:

FAX:
EMAIL:

OFFICE HOURS:

WEB LINKS:
Khadijah White is a researcher, writer, and producer. She worked as a journalist on an Emmy-nominated team at NOW on PBS and has served as a White House intern on the Obama administration's Broadcast Media team. She is particularly interested in issues of social justice, race, gender, politics, and power. 
---
Research
Khadijah White researches race, gender, and politics in media. Her book manuscript, "Raising the Volume: How the News Media Created the Tea Party," is a multi-platform study that examines the rise of the Tea Party in online, print, broadcast, and cable news; it is currently under review at a university press. White has published her work in books, academic journals, professional blogs, and presented her research at conferences around the world.
White's writing and commentary on topics such as race, social movements, news, and politics have appeared in The Atlantic, The New York Times, The Root, Huffington Post, BBC, The Philadelphia Inquirer, The Los Angeles Times, Quartz, Gizmodo, Buzzfeed, and others. She is also a regular contributor to the online magazine Role/Reboot.
---
Centers, Labs, and Clusters
---
Selected Publications
White, Khadijah. "Belongingness and the Harlem Drummers." Urban Geography 36.3 (2015): 340–358.
White, Khadijah. "Fade From Black: Becoming Africana." Journal of Pan African Studies6.10 (2014): 185–208. Print.
White, Khadijah, "Considering Sound: Language, Meaning and the Construction of Noise." Reverberations The Philosophy, Aesthetics and Politics of Noise. Ed. Michael N. Goddard, Benjamin Halligan, Paul Hegarty, Bloomsbury, 2012. Print.
White, K. (2011) Michelle Obama: Redefining the (White) House-wife. Thirdspace: a Journal of Feminist Theory & Culture. Vol. 10, No.1
Christian, Jean and White, Khadijah. (2016). One man Hollywood: The decline of black creative production in post-network television. In The Tyler Perry Anthology. Jackson, MS: University of Mississippi Press.
---
Awards & Recognitions
Emerging Diversity Scholar Citation, National Center for Institutional Diversity, University of Michigan NCID, 2013
Women of Color at Penn Award – Graduate Student Honoree, University of Pennsylvania, 2012
Fontaine Excellence in Leadership and Academic Service Award, University of Pennsylvania, 2012
White House Internship, 2010
National Association of Black Journalists and United Nations Fellowship, 2008, interviewed President Abdoulaye Wade, Prime Minister, First Lady, Ministers of Senegal, and other officials
---
Other