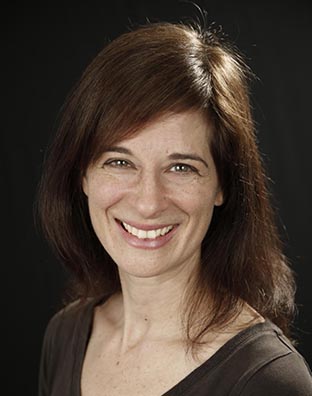 Melissa

Aronczyk
Associate Professor of Journalism and Media Studies
Office:

AnB 250

PHONE:

FAX:
EMAIL:

OFFICE HOURS:

WEB LINKS:
Melissa Aronczyk's research and teaching address critical issues in promotional culture, nationalism and national consciousness, and political and cultural interpretations of globalization. 
---
Education
New York University
Ph.D., Media, Culture and Communication
---
Research
Melissa Aronczyk's current research and teaching address issues related to media and political communication; relationships between culture and economy; promotional culture; and futures of nationalism in global contexts.
She is currently working on three long-term projects:
A book manuscript on the impact of marketing, advertising and other commercial strategies on everyday life.
A project that looks at political communication around oil pipelines and its implications for national identity.
A National Science Foundation-funded project on information and influence campaigns for environmental change.
---
Centers, Labs, Working Groups, and Clusters
---
Funded Projects
National Science Foundation Collaborative Research: The Role of Information & Influence Campaigns in Structuring Public Responses to U.S. policy, 1988 – 2015 ($180,595) 2016
---
Selected Publications
Aronczyk, Melissa. 2010. Blowing Up the Brand: Critical Perspectives on Promotional Culture (with Devon Powers). New York: Peter Lang. Reviewed in Popular Communication 9.1-2 (2011), The Communication Review 14.2 (2011), Reviews in Cultural Theory 2.1 (2011); Journal of Communication 61.5 (Oct 2011); Journal of Mass Media Ethics 26.4 (2011); Canadian Journal of Communication 37 (2012).
Aronczyk, Melissa. 2014 "Confidence Game: Marketing Wellbeing in Economic Surveys." European Journal of Cultural Studies 17.3: 244–257.
Aronczyk, Melissa. 2013 "Market(ing) Activism: Lush Cosmetics, Ethical Oil, and the Self-Mediation of Protest." JOMEC (Journalism, Media and Cultural Studies Journal) 4: 1–21.
Aronczyk, Melissa. 2015 "Understanding the Impact of the Transnational Promotional Class on Political Communication." International Journal of Communication 9: 2007–2026.
Aronczyk, Melissa. 2013 Branding the Nation: The Global Business of National Identity. New York: Oxford University Press. Reviewed in LSE Review of Books (9 Feb 2014); Times Higher Education UK (23 Jan 2014); Global Media and Communication 10.2 (2014); International Journal of Media and Cultural Politics 10.2 (2014); Digital Icons 11 (2014); Political Communication 31.4 (2014); Economic Sociology_The European Electronic Newsletter 16.2 (2015); Choice (American Library Association) 51.10 (2014).
---
Awards & Recognitions
Outstanding Young Scholar Award, Popular Communication Division, International Communication Association (joint winner), 2015
Distinguished Achievement in Teaching, Rutgers Journalism & Media Studies, 2015
Distinguished Achievement in Research, Rutgers Journalism & Media Studies, 2014
Outstanding Dissertation Award, NYU Steinhardt, 2009
---
Research Keywords