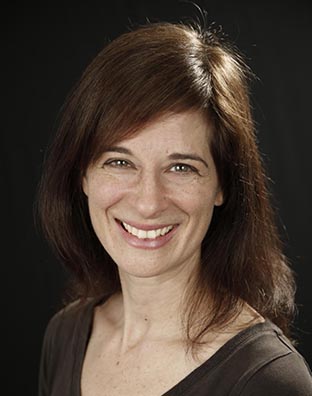 Melissa

Aronczyk
Director of the Ph.D. Program and Professor of Journalism and Media Studies
Office:

Annex B 250

PHONE:

FAX:
EMAIL:

OFFICE HOURS:

WEB LINKS:
Melissa Aronczyk's research and teaching address critical issues in promotional culture, global media and politics, and environmental communication.
For questions or issues concerning the PhD program, please email PhDDirector@comminfo.rutgers.edu
---
Education
New York University
Ph.D., Media, Culture and Communication
---
Research
Melissa Aronczyk's current research and teaching address issues related to media and political communication; media theory; critical methodologies; promotional cultures; and writing as craft and as profession.
Her new book, co-authored with Maria I. Espinoza, is A Strategic Nature: Public Relations and the Politics of American Environmentalism (Oxford, 2022). It critically examines public relations as a social and political force that shapes both our understanding of the environmental crises we now face and our responses to them.
She is the recipient of a Climate Social Science Network grant (2021-2023) to critically inquire into the mobilization of industrial influence resources and their bearing on collective decision-making around climate change action in the United States. This two-year project will combine theoretical perspectives on elite political and communication networks and the nature of influence with empirical research on interorganizational dynamics and public promotional/advocacy activities among corporate, government and non-governmental actors.
---
Centers, Labs, Working Groups, and Clusters
---
Funded Projects
Climate Social Science Network, "The Business of Influence: Networks, Narratives, and Strategies of Action and Non-Action around Climate Change, 1973-2021" ($27,250) 2021-2023
National Science Foundation Collaborative Research: The Role of Information & Influence Campaigns in Structuring Public Responses to U.S. policy, 1988 – 2015 ($180,595) 2016-2021
---
Selected Publications
---
Awards & Recognitions
Outstanding Ph.D. Faculty Mentor, School of Communication & Information, Rutgers University, 2018
Outstanding Young Scholar Award, Popular Communication Division, International Communication Association (joint winner), 201
Outstanding Young Scholar Award, Popular Communication Division, International Communication Association (joint winner), 2015
Distinguished Achievement in Teaching, Rutgers Journalism & Media Studies, 2015
Distinguished Achievement in Research, Rutgers Journalism & Media Studies, 2014
Outstanding Dissertation Award, NYU Steinhardt, 2009
---
Research Keywords