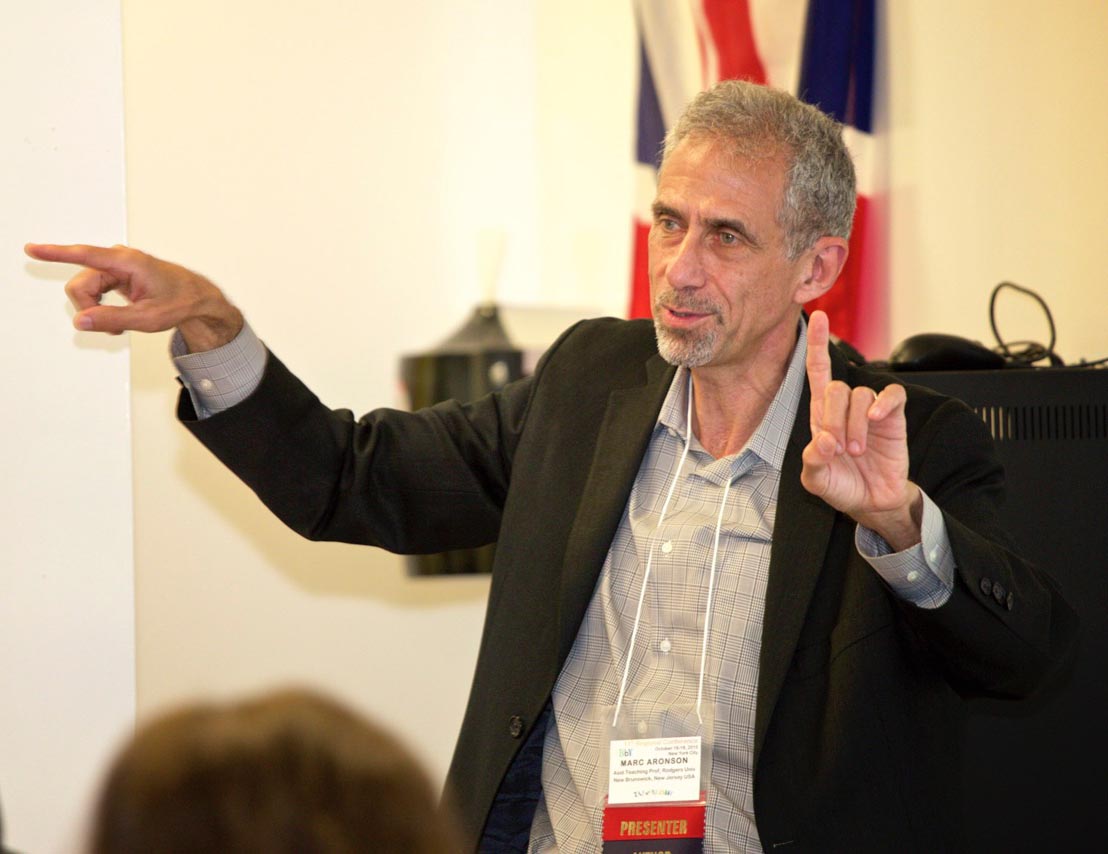 Marc

Aronson
Associate Professor of Practice, LIBRARY AND INFORMATION SCIENCE
Office:

Huntington House 100

PHONE:

FAX:
EMAIL:

OFFICE HOURS:

WEB LINKS:
Marc Aronson has worked in the field of literature for younger readers for more than thirty years as an author, editor, speaker, publisher, and critic. He is the only person to have been a winner or finalist for both of the American Library Association's prizes for excellence in youth nonfiction as both an author and as an editor.
---
Education
New York University
Ph.D., American History
New York University
M.A., American History
---
Research
Marc Aronson's love of nonfiction and his conviction that young people can read carefully, examine evidence, and engage with new and challenging ideas is reflected in his teaching at Rutgers University, where he trains future librarians in how to select and share materials with children and teenagers, and his active work as an educational consultant, working with librarians, teachers, and administrators. He has addressed national ALA, IRA, NCTE, and NCSS conferences and has been asked to speak to statewide conventions in California, Florida, Hawaii, Kansas, Nebraska, New Jersey, New York, Pennsylvania, and Tennessee as well as countless schools throughout the country. His class in International books for children and teenagers is one of the very few graduate courses in this country that introduces future librarians to the creations of authors and artists from other lands.
---
Centers, Labs, Working Groups, and Clusters
---
Selected Publications
---
Awards & Recognitions
First recipient of the American Library Association's Robert L. Sibert Medal for excellence in nonfiction writing for readers through age 14, for "Sir Walter Ralegh and the Quest for El Dorado" (Clarion Books), 2001
---
Additional Resources
---
Research Keywords