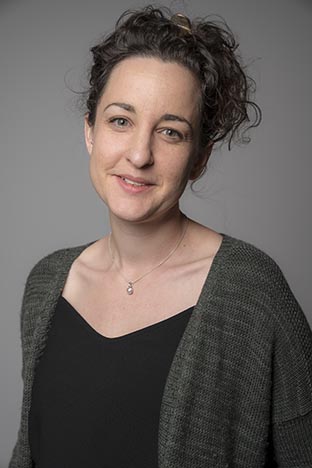 Kaitlin L.

Costello
Assistant Professor of Library and Information Science
OFFICE:

SC&I 305

PHONE:

FAX:
EMAIL:

OFFICE HOURS:

WEB LINKS:
Kaitlin L. Costello investigates health information behavior on the social web, and she is specifically interested in the link between information seeking, information sharing, and personal information disclosure in online social networks.
---
Education
University of North Carolina at Chapel Hill
Ph.D., Information and Library Science
University of Illinois at Urbana-Champaign
M.S., Library and Information Science
Vassar College
B.A., Film
---
Research
Kaitlin L. Costello's research focuses on social information seeking in the context of health. She is specifically interested in how patients diagnosed with chronic conditions use the internet to search for health information, how they assess the relevance of health information provided by other patients, and how online information is used over the health trajectory. She has conducted a variety of studies in this area, covering topics such as:
how people use Facebook to find kidney donors, using qualitative methods;
racial disparities in conversations about cancer on Twitter, using natural language processing techniques;
methods patients use to assess the relevance of health information posted by other patients online;
a quality analysis of information about kidney disease on static health websites;
personal health records information sharing.
Her current research projects include an examination of the interaction between social support and information avoidance in patients on dialysis using personal network analysis; a study that takes a qualitative approach to interactive information retrieval research with people diagnosed with chronic pain; and a systematic review of the information science literature focused on patient/provider communication about online health information. 
---
Centers, Labs, Working Groups, and Clusters
---
Selected Publications
Costello, K.L., Martin, J.D., III., Edwards, A.E. (2017). Online Disclosure of Incriminating Information: Patterns of Risky Information Behavior in Two Drug Forums. Journal of the Society for Information Science and Technology, 68(10), 2439-2448. DOI: 10.1002/asi.23880
Costello, K.L. (October 2016). Impact of patient-provider communication on online health information behaviors in chronic illness. 79th ASIS&T Annual Meeting. Copenhagen, DK.
Xu S, Markson C, Costello KL, Xing CY, Demissie K, Llanos AA. Leveraging Social Media to Promote Public Health Knowledge: Example of Cancer Awareness via Twitter. JMIR Public Health and Surveillance. 2016;2(1):e17. doi:10.2196/publichealth.5205.
Costello, K. L. (2015). Social information behaviors in the context of chronic kidney disease: Information seeking and disclosure in online support groups (Doctoral dissertation). University of North Carolina, Chapel Hill, NC.
Costello, K. L., & Murillo, A. P. (2014). "I want your kidney!": Information seeking, sharing, and disclosure when soliciting a kidney donor online. Patient Education and Counseling, 94(3), 423–426.
---
Awards & Recognitions
Eugene Garfield Doctoral Dissertation Award, 2014
Thomson Reuters Doctoral Dissertation Proposal Award, 2013
---
Research Keywords