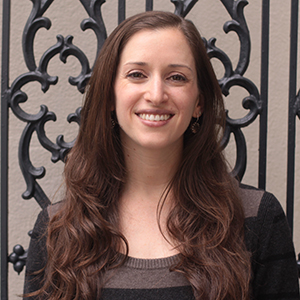 Vikki S.

Katz
Professor Emerita, Department of Communication
Vikki Katz is interested in how working class, low income, and immigrant children and their families adopt and integrate technology into family routines and learning experiences. She also investigates how parents and children manage interactions in U.S. social institutions, including schools, healthcare facilities, and courts. Katz is affiliated graduate faculty in the Department of Sociology.  She was born and raised in Johannesburg, South Africa, and lives in New York City with her husband and two sons.
---
Education
Annenberg School for Communication and Journalism at the University of Southern California
Ph.D., Communication
Annenberg School for Communication and Journalism at the University of Southern California
M.A., Communication
University of California-Los Angeles
B.A., Communication and Urban Education
---
Research
Vikki Katz conducts research with children growing up in low-income, working class, and immigrant families. Her work has three main foci. The first is how parents and children collaborate to learn about, and with, new technology, to support skills development, access to resources, and opportunities for children and adults. The second is how families respond to policy initiatives to reduce digital inequality and integrate technology into classroom teaching. The third is how families interact with U.S. social institutions (i.e., schools, medical facilities, social services, and family courts) that help shape how immigrant families integrate into their adopted communities. Her current research is funded by the Spencer Foundation and the Grable Foundation. Prior projects have been funded by the Bill & Melinda Gates Foundation and the Russell Sage Foundation, where she spent the 2016-2017 academic year as a Visiting Scholar.  She is also Co-Editor of Journal of Children and Media and Associate Editor for AERA Open. You can find out more about her work on her website.
---
Funded Projects
Bill and Melinda Gates Foundation. "Leveraging technology for learning in U.S. Latino families." PI ($623,034.00), 2013-2016
Russell Sage Foundation. "Family trials: Immigrant generation and Latinos' experiences managing the Bronx Family Court system." PI ($24,236), 2014-2015
Spencer Foundation. "Technology and the future of learning for America's working class families." PI. ($50,000), 2019-2021.
Grable Foundation. "Learning remade: The promise and pitfalls of technology for working class families." PI. ($50,000), 2019-2021.
---
Selected Publications
Katz V.S., Jordan A.B., Ognyanova K. (2021). Digital inequality, faculty communication, and remote learning experiences during the COVID-19 pandemic: A survey of U.S. undergraduates. PLOS ONE 16(2): e0246641. https://doi.org/10.1371/journal.pone.0246641
Katz, V.S., Moran, M., & Ognyanova, K. (2019). Contextualizing connectivity: How internet connection type and parental factors influence technology use among lower-income children. Information, Communication & Society, 22(3), 313-335. 10.1080/1369118X.2017.1379551
Katz, V.S., Gonzalez, C., & Clark, K. (Nov. 2017). "Digital Inequality and Developmental Trajectories of Low-income, Immigrant, and Minority Children. Pediatrics, 140 (Supplement 2) S132-S136; DOI: 10.1542/peds.2016-1758R.
Katz, V.S. & Gonzalez, C. (2016). Toward meaningful connectivity: Using multilevel communication research to reframe digital inequality. Journal of Communication, 66(2), 236-249.
Katz, V.S. (2014). Kids in the Middle: How Children of Immigrants Negotiate Community Interactions for their Families. New Brunswick, NJ: Rutgers University Press.
---
Awards & Recognitions
Rutgers University, Chancellors Scholar, 2012-2021
Russell Sage Foundation, Visiting Scholar, 2016-2017
Rutgers University Board of Trustees Research Fellowship for Scholarly Excellence, 2015
Rutgers University Leaders in Faculty Diversity Award, 2014
---
Additional Resources