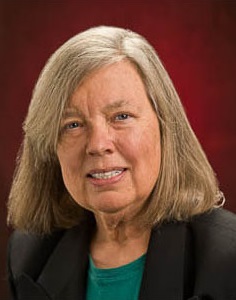 Montague

Kern
Professor Emerita of Journalism and Media Studies
FAX:
EMAIL:
Montague Kern is associate professor at SC&I.  Her most recent book is Framing Terrorism: Mediated Political Violence, Government and the Public (edited, with  Pippa Norris and Marion Just)   (Routledge, New York, 2003).
Kern is the author of Thirty-Second Politics  (Praeger-Greenwood 1989), and is co-author of Crosstalk: Citizens, Candidates and the Media in a Presidential Campaign  (University of Chicago Press 1996), and How Citizens Construct Images of Political Candidates: The Role of Political Advertising and Televised News  (Shorenstein Center for Press, Politics and Public Policy, John F. Kennedy School of Government, Harvard University 1994).
She is also co-author of  The Kennedy Crises: the Press, the Presidency and Foreign Policy (University of North Carolina Press 1984)  which examines news and opinion about global crises, and concludes that news frames vary across media outlets – from the New York Times, the Washington Post, to regional newspapers.  A "domestic political prism" frames U.S. foreign policy news.
Kern has been a principal investigator in research projects funded by the National Science Foundation, the MacArthur Foundation, the Ford Foundation and the Joyce Foundation. She has been a fellow at the Shorenstein Center for Press, Politics and Public Policy at Harvard University.  
---
Education
Johns Hopkins University
Ph.D., School of Advanced International Studies
American University School of International Service
M.A.
---
Research