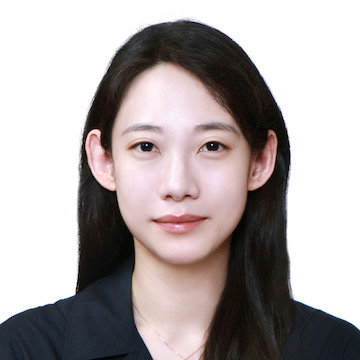 Youngrim

Kim
Assistant Professor of Journalism and Media Studies
Office:

CI 109
EMAIL:

WEB LINKS:
Youngrim Kim studies the role of digital platforms and data-driven systems in relation to statecraft and governance. She examines how state institutions build and utilize digital technologies to manage complex governance challenges, especially in cases of imminent public health or environmental crises. How do these media and information systems shape how we make sense of and react to global catastrophic events? Bringing together scholarships in digital studies, critical data studies, and science and technology studies (STS), Kim conducts interdisciplinary research that investigates how crisis response technologies developed for public interest reconfigure state-society relations in moments of risk, uncertainty, and disturbance.
Her current book project, tentatively titled, "Datafying Latent Bodies: Surveillance Culture and Civic Action in Times of Public Health Emergencies," critically examines South Korea's data-driven governance of public health crisis through the cases of two infectious disease outbreaks – the 2015 MERS epidemic and the COVID-19 pandemic. Specifically, she uncovers how data-driven surveillance systems were built and mobilized for new forms of policing of "risky" bodies. Drawing from two years of multi-sited ethnographic fieldwork in South Korea, where she engaged with state officials, technologists, public health experts, data activists, and human rights advocacy groups, Kim traces the tension and collaboration between the state, tech industry, and civil society in building Korea's data-driven governance of global health emergencies. Kim argues that what started as public initiatives to build efficient and reliable tools to control the virus's spread, transformed into systematic regimes of surveillance and data disclosure set upon communities vulnerable to public health risks.
---
Education
University of Michigan, Ann Arbor
Ph.D., Communication and Media
Seoul National University
M.A., Communication
University of California, Berkeley
B.A., Media studies
---
Centers, Labs, Working Groups, and Clusters
---
Funded Projects
2023 Rutgers Research Council, Manuscript Review Award, $4,000.
2021-2022 American Association of University Women, International Fellowship, $20,000
2021-2022 University of Michigan, Rackham Graduate School, Predoctoral Fellowship, $36,084
2020 University of Michigan, Digital Studies Institute, Graduate Research Award, $3,000
---
Selected Publications
---
Awards & Recognitions
2023 Best Dissertation Award, ICA Global Communication & Social Change Division
2023 ProQuest Distinguished Dissertation Award
2023 Mark Foote Distinguished Dissertation Award, U of Michigan
2021 Top Student Paper Award, ICA Communication and Technology Division
---
Research Keywords