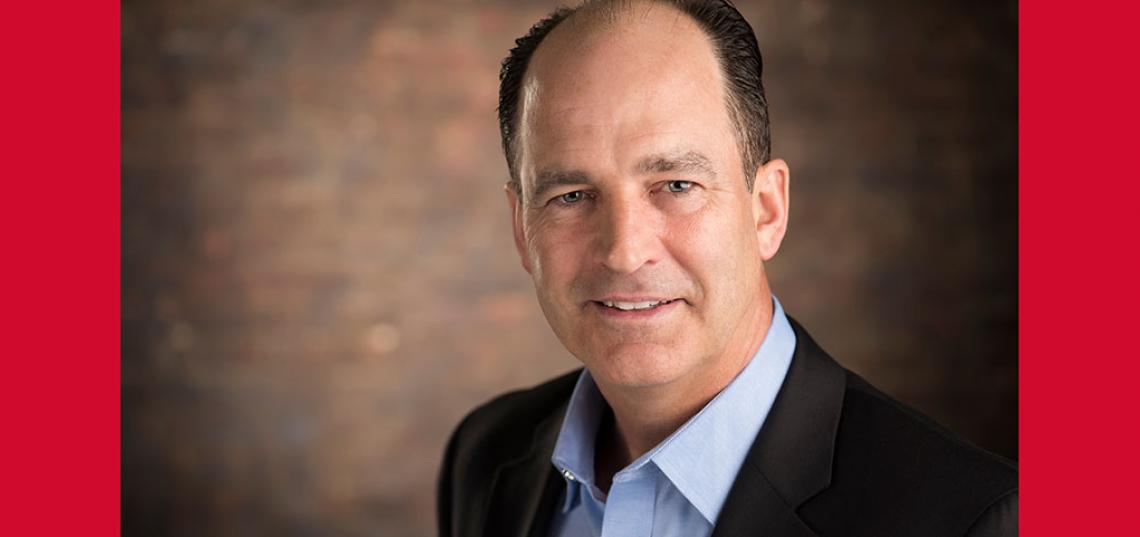 Alumnus Mark Beal Returns to SC&I as Professor of Professional Practice in Public Relations
Beal has served as a part-time lecturer at SC&I since 2013.
Veteran marketer and public relations practitioner, author, keynote speaker and Rutgers School of Communication and Information (SC&I) alumnus, Mark Beal, is returning to SC&I as a Professor of Professional Practice in Public Relations exactly 30 years after he graduated in 1989 with a Bachelor of Arts degree in journalism and media studies. Beal earned his Master of Arts degree in Journalism and Mass Communication with a concentration in Public Relations from Kent State University.   
"Returning to Rutgers as a Professor of Public Practice exactly 30 years after graduating is ideal timing as I now have the opportunity to fully leverage my 30 years of public relations and marketing experience as well as my extensive relationships with executives at leading corporations, brands, and agencies in a way that delivers significant value to the SC&I community including the faculty as well as current and future students," said Beal.
Since 2013, Beal has served as a part-time lecturer in SC&I, having taught 300 and 400-level courses including Principles of Public Relations; Message Design for Public Relations; Media, Marketing and Communication; and Leadership in Groups and Organizations.
Professor and Chair of the Department of Communication  Craig Scott said, "Because of the popularity of the strategic communication and public relations track in our undergraduate major, we really wanted to hire a full-time faculty member in this area. Mark was a great choice as someone with extensive industry connections, recent teaching experience, and a real passion for helping students interested in public relations. We are excited to welcome him as our first full-time professor of practice in the Department of Communication."
"Having taught for the past six years at Rutgers, I have cultivated collaborative relationships with the current SC&I students as well as recent alums," added Beal. "I am eager to engage the hundreds of recent graduates I have taught and invite them to serve as peer-to-peer mentors for our current students assisting them with the transition from college to a career in the communications industry."
It was Beal's SC&I students who inspired him to author three books over the past three years including "101 Lessons They Never Taught You In College"; "101 Lessons They Never Taught You In High School About Going To College," and his most recent book, "Decoding Gen Z: 101 Lessons Generation Z Will Teach Corporate America, Marketers & Media." National media outlets have interviewed Beal about his books, on such topics as internships, networking, interviewing, securing employment after graduating from college and Generation Z. Beal has also been invited by conferences, corporations, and organizations to deliver keynote lectures on the same topics.
Beal has spent the past 29 years at one of the nation's leading consumer public relations agencies, Taylor, named the Consumer Public Relations Agency of the Decade by The Holmes Report in 2011, where he has served as a managing partner since 2004. While at Taylor, Beal and his team collaborated with category-leading consumer brands and Fortune 500 companies, creating and executing award-winning campaigns leveraging major sports and entertainment properties including the Olympic Games, Super Bowl, World Series, NCAA March Madness, U.S. Open Tennis Championships, and The Rolling Stones.
"As a marketer with a passion for creative campaigns informed by consumer research and insights, my new role as a professor of professional practice while still consulting with the public relations agency where I dedicated my career, offers an incredible opportunity," commented Beal. "I will be able to share with SC&I students real-world public relations innovations and insights as they occur in real-time at one of the nation's leading agencies, while I will simultaneously be learning from Generation Z about their social media routines, media and content consumption habits and preferences when it comes to being marketed and share those with Taylor's client partners."     
During his appointment, Beal will work on evolving and elevating the study of public relations and communication at Rutgers University. Beal said, "In collaboration with the incredible community of existing SC&I professors, faculty, and administrators, I want to help transform the tremendous foundation of research and teaching that already exists at the graduate and undergraduate levels in a way that delivers to current and future Rutgers University students the nation's top-ranked program of study in communications and public relations."
To learn more about communication and journalism courses at the Rutgers University-New Brunswick School of Communication and Information (SC&I), click here for the Communication Department, and here for the Journalism and Media Studies Department.
For more information about SC&I's Non-credit, Professional Online Certificate Program in Public Relations, click here.
In the Media