Associate Professor Chirag Shah Receives Grant from Amazon
Awarded $100,000 in funding and cloud credits to pursue research plan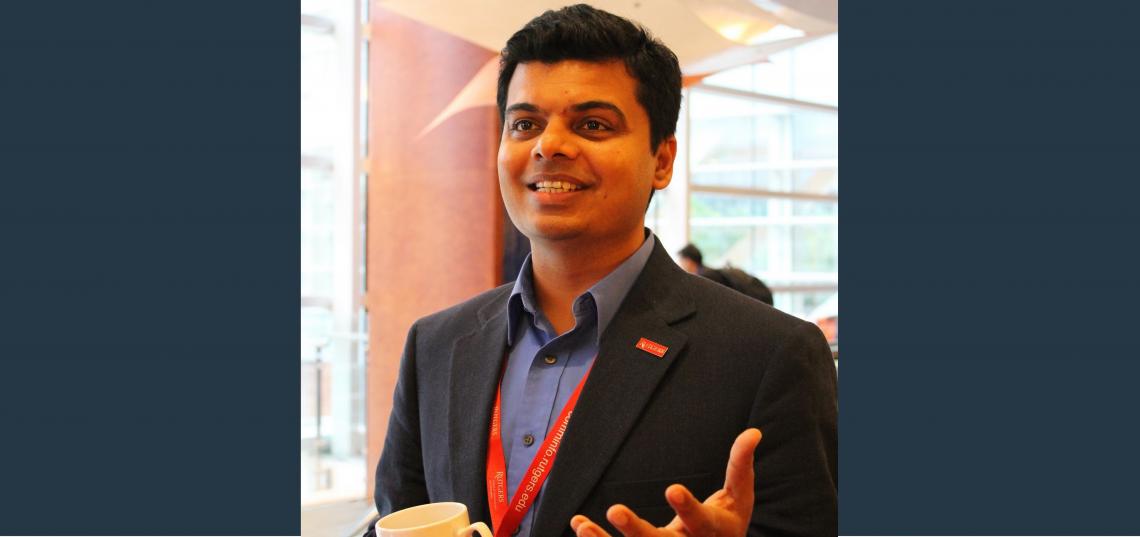 The new year is starting off on a high note for Associate Professor of Library and Information Science Chirag Shah, who has just been awarded $100,000 by the Amazon Research Awards (ARA) program for his research project "Addressing Cold Start Problem in Personalization and Recommendation Using Proactive Information Retrieval." The grant will be distributed in two parts: $80,000 in monetary funding, and $20,000 in AWS cloud services credits.
The proposal takes on the issue of search and browsing difficulties, where users often do not know where or how to begin a search. The project will use existing data from a number of browsing and searching studies to build behavioral models for proactive information retrieval (IR), and test them using a new user study involving online searching and browsing. The results will include a new algorithm that will use a small amount of browsing data from a user's session and make predictions about the nature of the task. This algorithm will also be able to provide recommendations before even the searcher realizes the need for them, thus being proactive in an IR episode and addressing the possible cold start problem.
"We have entered the Fourth Industrial Revolution, where artificial agents are becoming an integral part of our lives, being more proactive than reactive," Shah said. "This project will design, build, and test information agents that learn from our behaviors and offer crucial support in a proactive manner."
Also serving as Director of the InfoSeeking Lab, Shah's work focuses on interactive information retrieval/seeking, with an emphasis on those involving social and collaborative aspects.
According to the ARA website, their program funds projects "conducted primarily by Ph.D. students or post docs, under the supervision of the faculty member awarded the funds. To encourage collaboration and the sharing of insights, each funded proposal team is assigned an appropriate Amazon research contact. We also invite ARA recipients to speak at Amazon offices worldwide about their work and to meet with our research groups face-to-face, and encourage ARA recipients to publish their research outcome and commit related code to open-source code repositories."
For more information on SC&I's Library and Information Science department, click here