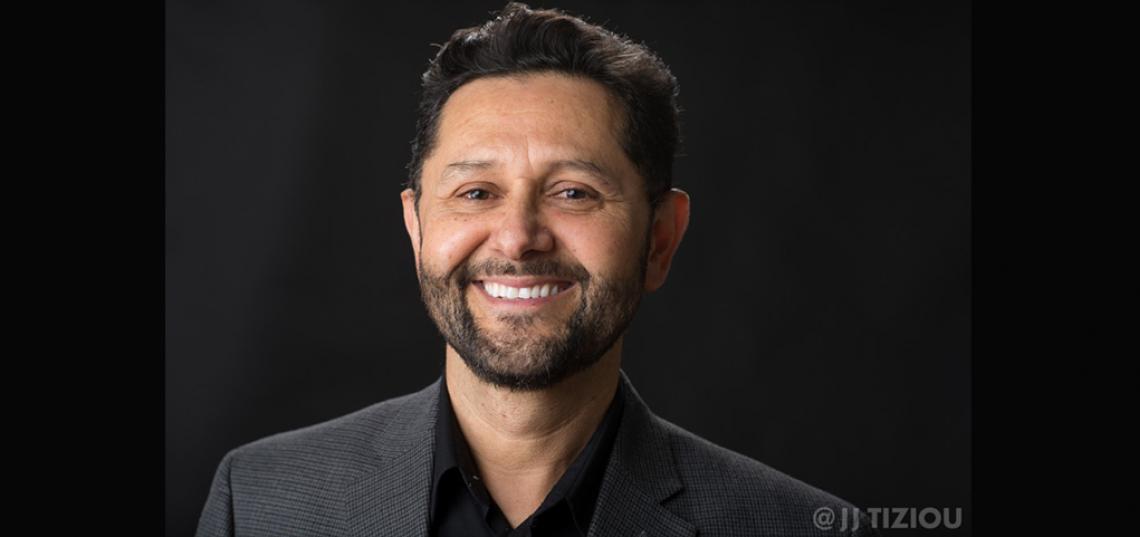 The Association of Research Libraries Selects New MI Student Milton Machuca-Galvez as a 2018-2020 ARL Diversity Scholar
The award will help Machuca-Galvez achieve his goals both as a Master of Information (MI) student at Rutgers and beyond in the library field.
The Association of Research Libraries (ARL) has chosen new SC&I Master of Information (MI) student Milton Machuca-Galvez to participate in the 2017–2019 Initiative to Recruit a Diverse Workforce (IRDW) as ARL diversity scholars. Helen Chu, another SC&I MI student, was also chosen (a profile of Chu as an ARL diversity scholar is forthcoming).
According to the ARL website, "Funded by ARL member libraries, the IRDW offers financial support to program participants as well as leadership development through the ARL Annual Leadership Symposium, a formal mentoring program, career placement assistance, and a site visit to an ARL library. This program reflects the commitment of ARL members to address the historical underrepresentation of many racial and ethnic groups within the research library and archives workforce. The IRDW helps create a diverse professional community that will better meet the needs of researchers, students, and other constituencies whose demographics and perspectives are quickly evolving."
Machuca-Galvez, who was encouraged to apply for the IRDW by a librarian friend, explained that the award will help him meet his professional goals for a number of reasons. "The generous funding the award provides will defray the cost of tuition; additionally, I will receive a suite of related benefits, including: mentoring, leadership and professional development, career placement assistance, and becoming part of the 2018-2020 Initiative to Recruit a Diverse Workforce (IRDW) cohort."
In his statement for the IRDW application, Machuca-Galvez, who came to the U.S. from El Salvador in the early 1990s, wrote, "I have a 25-year teaching-mentoring-advocacy interdisciplinary career in several U.S. higher education institutions. This work built upon my psychology undergraduate studies and my work with indigenous communities in Central America which led to my anthropology Ph.D. and my work with Latino communities in the U.S. More recently, I have added administrative, collaborative and organizational development experience by directing a study abroad program in Costa Rica and coordinating a Latin American and Latino Studies interdisciplinary program."
Before coming to SC&I, Machuca-Galvez worked at Swarthmore University as a Visiting Assistant Professor and Coordinator of the Latin American and Latino Studies Interdisciplinary Program. Currently, he said he is "totally committed to finishing his MI at Rutgers (Full time / 100% online)."
Machuca-Galvez explained that he is at a turning point in his life and my career, so he decided to reinvent himself by starting the MI program at Rutgers, expecting it will enhance his academic credentials.
"I look at the present needs and future challenges in librarianship – sharing cutting-edge approaches while utilizing more traditional forms of librarianship," said Machuca-Galvez, explaining the focus of his academic scholarship. "I strongly believe that a position as a research and instruction librarian in an academic library is where I can use my life experiences, leverage my Ph.D. in Cultural Anthropology and my interdisciplinary work and my skills as a mentor, teacher and researcher. This is the kind of librarianship I am pursuing."
Machuca-Galvez said he chose SC&I because of its "(1) Affordability (The program is within my financial reach), (2) availability (totally on line), (3) reputation (the RU MI program is among the best in the national ranking), and (4) personal reference (two librarians friends -RU alumni- enthusiastically recommended the program).
 "From the first time I called to get information about the program, there was someone eager to help, knowledgeable and sympathetic. Throughout the application program and beyond RU staff had my back and made me feel welcome." 
For more information on the Master of Information program at SC&I, click here. 
 Photo Credit: JJ Tiziou