Award-Winning Journalism Alum Advises Students to 'Think Big but Start Small'
Bill Liss offers sound advice for students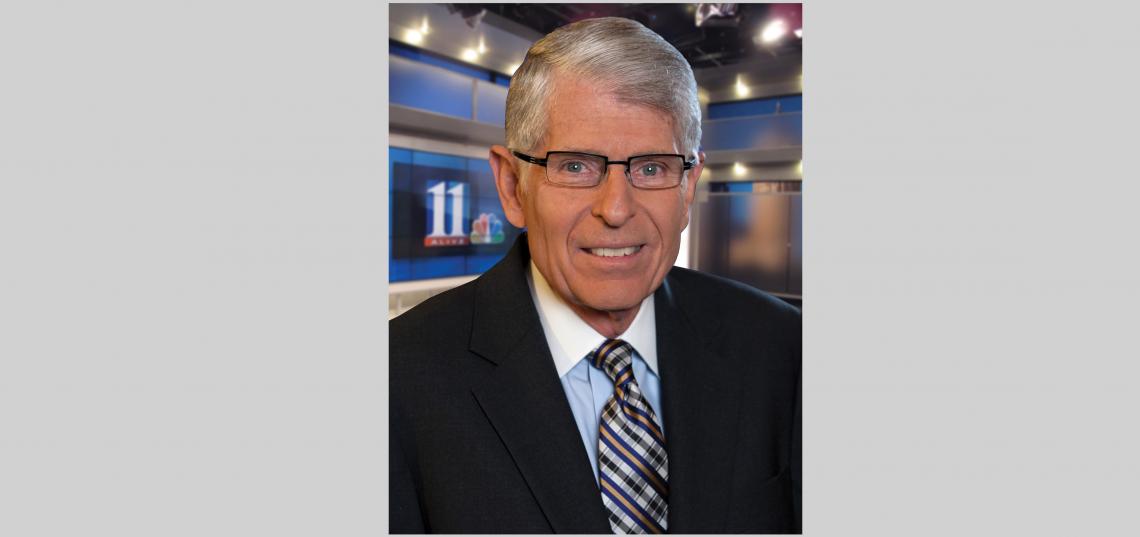 Seasoned career journalist. Attorney. Public Relations professional. Serviceman. Civic leader. These titles encompass the many roles that alumnus William Liss '61, has served in since graduating Rutgers University. His academic credits include earning a B.A. in Journalism and Economics from Rutgers, a J.D. from Seton Hall University School of Law in 1974, where he was then admitted to the Bars in New Jersey and the District of Columbia; special Pro Bono Admission in Georgia; many Federal Courts and the U.S. Supreme Court.
Liss began a storied career path that ultimately led to his position as Financial, Consumer, Legal and Help Desk Editor for WXIA Television, NBC-Atlanta. He has received numerous awards, including 10 Emmys, the Edward R. Murrow National Investigative Team Reporting Award, and several special awards from the Bar Association and the Associated Press. We recently spoke with Liss on various topics including his experience at Rutgers, how technology has changed journalism, and advice for current and graduating students seeking a career in the media industry.
How did your education at Rutgers prepare you for your career in journalism?
Combining the development of intellectual skills with practical journalism training acted as an excellent foundation.  The process of logical thinking and disciplined reasoning acquired through courses in economics, the arts, and language study, when intertwined with professional and practical courses in newswriting and reporting, set a path to the future.
What did you find to be most valuable about your experience at Rutgers?
Most valuable to me at Rutgers was the opportunity to combine professional journalism with an academic education.  I was the Assistant News Director and on-air reporter at WCTC in New Brunswick during my last two years on campus; as well as Station Manager of WRSU-Rutgers; Undergraduate editor of the Alumni Magazine; Editor of the Freshman Handbook; and contributor to local newspapers.  While an undergraduate, I traveled the United States on the BBC/British Commonwealth news team as an editorial assistant with Premier Khrushchev; President Kennedy; and others.  I wrote for the Rutgers Targum on my experiences when I returned to the campus. It was this combining of academic with professional that set the path for my future. I was also a member of Cap & Skull in my senior year.
Your career history includes working in public relations for TWA, and you're also a licensed attorney. How have these experiences influenced your current role as a journalist?
This is a complex question that has no direct answer. I started my career after Rutgers at UPI as the Night Editor of the worldwide Audio News Service.  I then joined TWA in a senior public relations capacity, before moving on ten years later to Inflight Motion Pictures where I was named a Vice President-Public Affairs.  From there, I joined the American Broadcasting Companies as a Vice President of Public Relations, and then moved on to become Senior Vice President of Ohlmeyer Communications (a partner company with RJR Nabisco); then to be named as Senior Vice President-Public Affairs at RJR Nabisco.  It was only after RJR Nabisco (based in Atlanta) was sold that I returned to journalism with WXIA Television, NBC, Atlanta, where I have been on the air as a Financial, Consumer, Legal and Help Desk Editor for more than 25 years. There is no question that my extensive senior public relations experience allowed me the opportunity to carefully evaluate any statements or commentary from corporate sources. Combined with that is my legal background which allows me to significantly cut through the hype and frosting of any issue and get to the nexus of what is important to our viewers and is based totally on factual analysis.  Bottom line—my career has been significantly influenced by my public relations and legal experience.
As the Business Editor at WXIA, what are some current issues you've been investigating in consumer and business news?
I spend a great amount of time running our NBC/Atlanta/WXIA Help Desk.  This allows me to assist viewers who cannot help themselves—primarily on issues to which they have no solution and have reached a dead-end.   On the business side, we keep a close eye on mortgages rates; fluctuating home prices; tax code changes as they affect viewer 401k's, etc. I also do all of the station's airline reporting and do extensive coverage on both Delta and Southwest.
Journalism has dramatically changed over the years, especially with today's constant technological advancements. How do you think technology, social media, etc. has affected the journalism and media industries?
Technology has totally changed the journalism landscape.  The phrase "fake news" has emerged and has been sustained by the ability of non-professionals and hackers to mold and/or change news through skillful use and manipulation of technology, using social media sites, blogs and other forums as their platforms—all of this generated through the new technologies. This has made the job of responsible reporting far more difficult as technology-driven use of iPads, cell phones and computers have all stepped in alongside the traditional television (network and cable) product.  
Reporters, whether in print or broadcast, must now not only be educated in their craft but must also focus on and understand the new technologies as ancillary ways that the editorial product is being transmitted.  In television news, we now focus not only on the television product, but we must insure that our product can be conveyed via the various social media sites—and while at it—we must be ever mindful that our social media sites are secure and beyond outside interference. This puts our security teams on a 24/7 schedule.
For decades, this was not an issue, but now, with new technology, ever advancing every day, the landscape is entirely changing. We are now reaching worldwide audiences never before available for local news product—and as social media becomes more and more sophisticated, this trend will skyrocket, as will the transmission of "instant spot news" from audiences that are in the right place at the right time. 
Bottom line—educate yourself thoroughly on the new technologies and know how to use them and you will enter the job market with a major advantage. 
Did your service in the U.S. Air Force inspire you toward a specific career path, or help prepare you for your profession in any way? If so, how?
My Air Force service did not influence my career in any way, but it did give me great insights into America. I spent considerable time in the South, long before I moved to Atlanta; and I experienced the very worst of discrimination.  But on the positive side. I did see and experience the Civil Rights movement as it gained momentum.
You're a board member of various civic organizations. Why is public service important to you?
Public service and giving back are hallmarks of a worthwhile career.  I spend a great deal of time as a volunteer criminal attorney with the Georgia Justice Project, a non-profit helping expunge criminal records of those who cannot afford any legal assistance.  I am also involved with the USO; and foundations that are critical to helping those in need.  To me that is an imperative.
What advice would you give current students and recent graduates seeking to pursue a career in journalism?
My advice is simple.  THINK BIG BUT START SMALL.  You must get a grounding in the profession and learn the critical skill of WHY of every story…the who, what, when and where are simple—it's the WHY that you can zero in on in a smaller market.  Basic reporting skills are critical and can best be acquired and perfected in smaller markets where you have more leeway and room to breathe as well as face a huge multitude of stories that you may never see in a larger market.