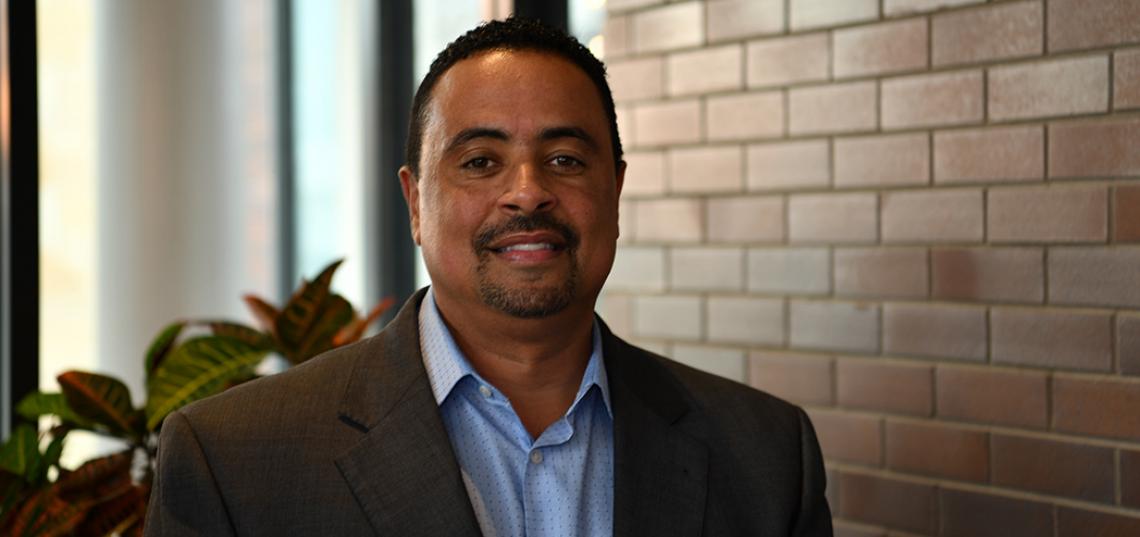 Charles Senteio Named to the RWJ Fitness and Wellness Center Medical Advisory Board
During his term as a board member, Senteio will assist the center in developing innovative ways to improve community healthcare.
As "medical models" for fitness centers, the five RWJ Fitness and Wellness Centers, located in Carteret, Hamilton, Scotch Plains, New Brunswick, and Old Bridge, are cutting-edge comprehensive health hubs that serve patients and the public by addressing their fitness and wellness goals in light of their personal fitness goals and medical concerns or conditions.
As a new member of the Board of Directors of the RWJ Fitness and Wellness Centers, SC&I's Assistant Professor of Library and Information Sciences Charles Senteio, Ph.D., M.S.W., M.B.A., who is also a Certified Health Education Specialist (CHES) and a Licensed Clinical Social Worker (LCSW), will have the exceptional opportunity to help shape this new approach to comprehensive health. Conversely, the center will benefit profoundly by Senteio's expertise, ideas, and recommendations. 
"I am honored and energized at the opportunity to serve on such an important board," Senteio said.
According to the center, "The RWJ Fitness & Wellness Center Medical Advisory Board (MAB) is comprised of physicians, providers, leaders from the RWJUH whose clinical interests and expertise are in alignment with the goals and mission of the center."
Furthermore, the board will help communicate the ways the centers are separate "from commercial and community-based fitness centers in the marketplace by demonstrating a clear link to the health care system and by creating a mechanism by which its programs and services are utilizing the best available science, evidence and expertise that Robert Wood Johnson University Hospital (RWJUH) has to offer."
Different from ordinary gyms, in addition to offering the latest in equipment and tools, membership in the RWJ centers includes fitness assessments and health risk evaluations, personal training assessments and programming, including routine progress updates. In addition to working out, members can also attend lectures by RWJ practitioners, healthy cooking classes, stress management programs, and much more.  The staff are certified and licensed professionals, and include exercise physiologists and licensed nurses in addition to trainers.
"I am looking forward to adding my experiences and perspectives as a community health informaticist and partnering with other Rutgers-affiliated researchers to help to improve community healthcare," Senteio said.