Dean Jonathan Potter Interviewed by the Discourse and Rhetoric Group (DARG) at Loughborough University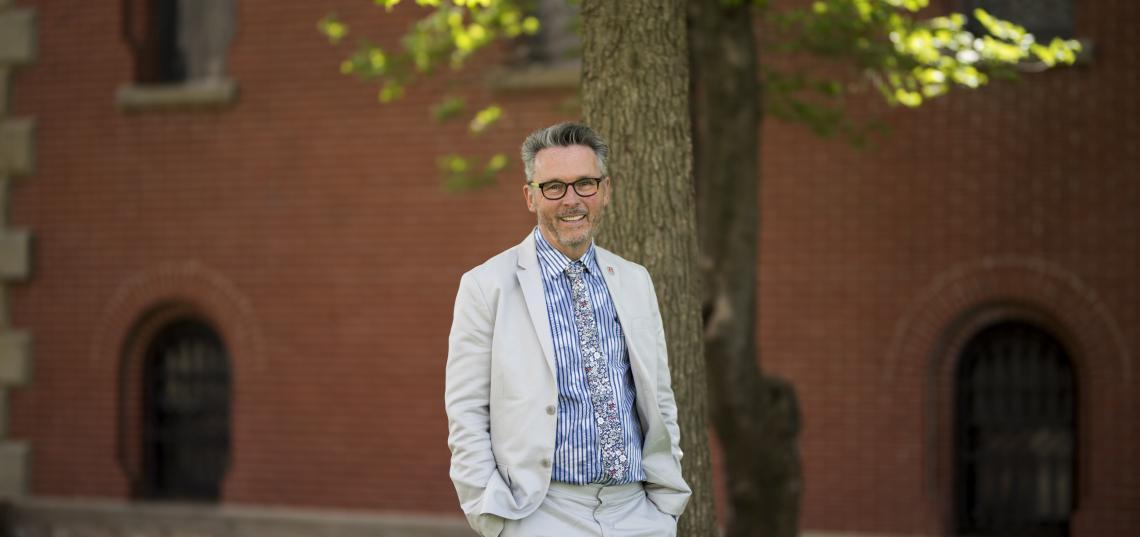 The Discourse and Rhetoric Group (DARG) at Loughborough University in the U.K. interviewed Jonathan Potter at the International Pragmatics Association conference in Belfast for a project titled DARGchive.
The DARGchive series, which was launched by DARG in November 2016, is a collection of video interviews with current and past members of DARG, and are designed to increase an understanding and awareness of the group's activities since its founding in 1987. Potter helped found the group.
According to DARGchive, in Part One of the two-part interview, Potter "talks about his Ph.D., his early days at Loughborough University, and the development of Discursive Psychology."
In Part Two, Potter "talks about . . . the early days of the Discourse and Rhetoric Group, being the Dean of two schools in two countries and his plans for future research."
According to DARG's website, DARG ". . . is formed of staff and postgraduate students, mostly based in the Department of Social Sciences. Our shared interest is in the use of language in society. The group has a long and evolving tradition of research. All of us study language in its everyday settings (some of us its use in text and media, many of us its use in interaction), researching both its foundations and its applications to real-world problems. Among the things we study are:
Actions in talk: requesting, advising, directing, instructing, ....

The work of: medical and health professionals, mediators, care staff, police officers, helpline call-takers ...

The everyday lives of: families, children, ...

The identities of: ethnic categories, national groups, ....
Among the things we do are:
Meet weekly for data-sessions

Put on Conversation Analysis (CA) Workshops

Run a CA day in December, and a Categories and Identities Day in June."
To listen to the two interviews with Potter, please click below.