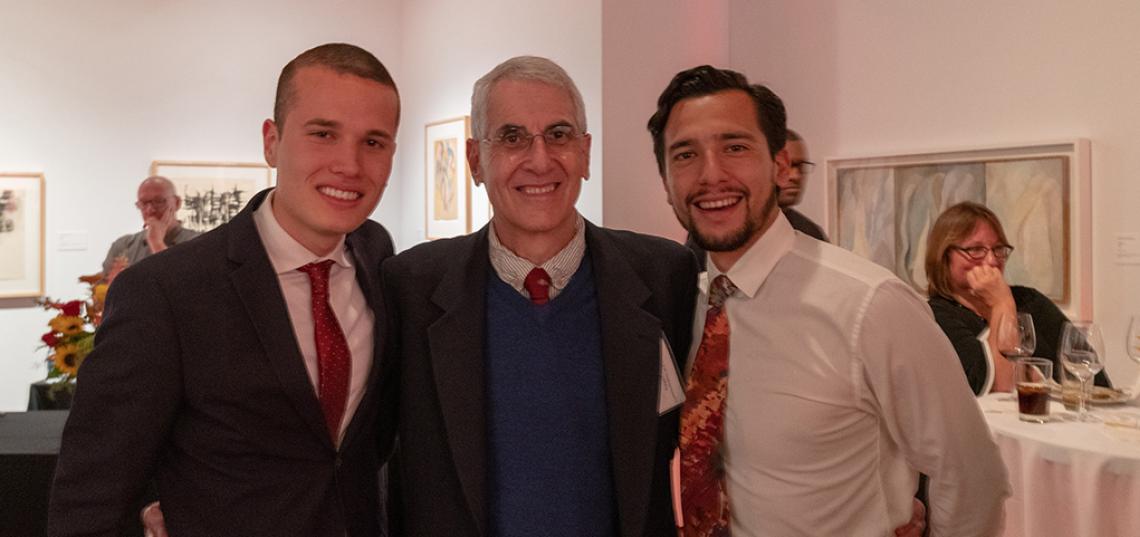 Excellence in Journalism: How Two JMS Majors are Pushing the Boundaries of What It Means to be a Student Reporter
Camilo Montoya-Galvez and Kervy Robles, both Journalism and Media Studies majors at SC&I, discuss what it's like to break into the news industry, and the types of challenges and physical dangers reporters face when covering important stories.
Camilo Montoya-Galvez, who is 21, and Kervy Robles, 23, know a thing or two about journalism. They haven't even finished their undergraduate degrees, and yet multiple national networks have aired their work, they have received numerous scholarships, and even a few job opportunities.
Now seniors at the Rutgers School of Communication and Information (SC&I), Robles and Montoya-Galvez met while working as interns with NBCUniversal's Telemundo last summer. Their work has taken them far, from New York City, to Washington D.C., even all the way down to Central America. Over this period of time, not only did they develop their skills as journalists, but they also became good friends.
"We've been able to work so well together, not only because we're friends, but because I think we complement each other's talents," said Montoya-Galvez. He currently works for CBS News in Washington D.C., where he covers politics.
Robles, who still lives in New Jersey, is finishing up his degree on campus.
Both Montoya-Galvez and Robles have received financial support from Rutgers University for their work covering the immigration crisis in the United States.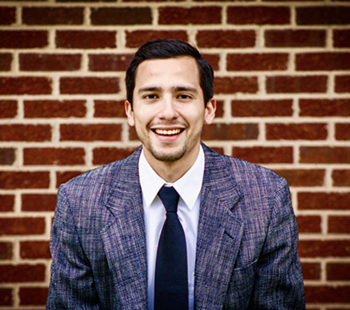 Earlier this semester, Montoya-Galvez received the Arthur Weissman Memorial Scholarship and the Ladley K. Pearson Memorial Prize.
For his part, Robles was offered the Richard F. Hixson Memorial Scholarship.
"We made a very big investment in freelance work in Central America…so it's been helping us tremendously," said Montoya-Galvez.
Their journey began with a series of stories for Telemundo, focusing on the lives of those affected by the increasing number of deportations over the past few years.
Written in Spanish, one of the story's titles translated to "Dreams Derailed." It spoke of two young brothers who were deported last year to El Salvador, after living in the United States for over a decade.
Brought to the U.S. as children, Lizandro, 19, and Diego Claros, 23, had been allowed to live with their family in Maryland. As long as they maintained good grades, kept out of trouble, and continued to check-in regularly with ICE, they would be allowed to stay…or so they thought.
In August of last year, the younger brother, Diego, attempted to inform ICE that he had earned a scholarship to play soccer at Louisburg College, North Carolina.
According to Robles, "ICE assumed that this was a sign that both of them, the two brothers, had no intentions of going back to El Salvador."
As a result, both Diego and his brother Lizandro were prevented from leaving ICE's custody. "They were detained, and in four days they were deported," said Montoya-Galvez.
During their investigation, Robles and Montoya-Galvez traveled to Maryland to record interviews with the Claros family. "We talked to the brothers by phone," said Montoya-Galvez, "but at one point we decided we need to get them in person."
That is when Robles and Montoya-Galvez made the decision to travel to Nicaragua, where the brothers were studying at Keiser University's Latin-American campus.
"The plan was for both of us to go," said Montoya-Galvez, but after an unexpected family issue arose, he realized he would be unable to travel with Robles.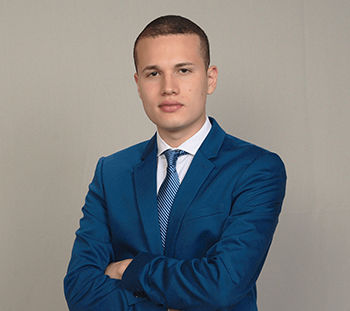 Despite the setback, Montoya-Galvez knew Robles would get the job done. "If I trust anyone to do something in this world, it's Kervy," he said.
Now on his own, Robles boarded a plane to Nicaragua in April. The trip was supposed to be easy. Four days to interview the brothers, then Robles would return home to write the story.
While on way to Nicaragua, Robles discovered that protests against President Daniel Ortega had broken out across the country and were quickly turning violent.  "The same day I arrived, journalists were killed," said Robles. 
Authorities at the airport advised Robles not to enter the country. Determined to get the story however, Robles refused to leave, and decided he would try to meet up with the Claros brothers, despite the danger.
"I remember my mother calling me," said Robles. "They were very concerned about me, but I told them 'Hey, this is why I'm so different from everyone else, because I'm able to chase a story that I think is worth it, and even though I'm putting my life at risk, it's [the brother's] lives and story that matters the most,'" he continued
As he entered the country, Robles discovered that the brothers were no longer there. "Unfortunately, both of the brothers decided to go back to El Salvador to escape the violence," said Robles. As a result of the protests, most schools in Nicaragua were closed.
It was at that point that Robles decided to make the journey by bus from Nicaragua, through Honduras, all the way to El Salvador, where the brothers were staying. "That was a sixteen-hour bus ride," said Robles. What started out as a simple four-day trip was quickly turning into a series of dangerous obstacles.
"So it was me, a backpack and a camera, by myself, in what is probably known as the most dangerous trails in Central America," said Robles. "We know that people have died attempting to do this."
Before leaving, Robles informed Montoya-Galvez of his decision to travel by bus. Montoya-Galvez was apprehensive about the decision, but trusted his friend. "I was worried, but at the same time, Kervy is Kervy, so I knew he was going to be fine," he remarked.
Although Robles is fluent in Spanish, it didn't take much for the other passengers on the bus to realize he wasn't from around there.
"I think it was clear that I was very different from my El Salvadorian fellows, my Honduran fellows, my Nicaraguan fellows," said Robles. "I felt like everyone was looking at me." As he reached the border between Nicaragua and Honduras, police stopped the bus and began inspecting its passengers.
It wasn't long before police discovered that Robles, who is Peruvian-American, was not  from the area. This made him a prime target.
"I tried to speak Spanish, and that's what I did," explained Robles. "I thought it was going to help me somehow, but it didn't. I had to put some money on the table [before] they would let me go."
Although he lost some of his belongings, Robles was able to negotiate his way to safety. Once he reached the border between Honduras and El Salvador however, Robles was once again detained by police. "It was mainly the same thing," said Robles. "I had to negotiate my safety. I had to negotiate a way to make it thorough to El Salvador. That means there was monetary reasons on the table."
By the time Robles reached El Salvador, he was broke, and missing most of his equipment.
To make matters worse, he was also running out of time. "I only had a day and a half to finish my job," he explained.
With help from his friend Montoya-Galvez, Robles was able to connect with the Claros family and finally meet the brothers in person.
"I am extremely grateful to the Claros family, because by the time I got to their house, they fed me as if I was another member of their family," said Robles.
Thanks to their generosity, and with help from Montoya-Galvez back home, Robles was able to replace some of his missing equipment, and even hire a freelance photographer to help with the interviews.
As he bid the Claros family farewell, Robles returned home. He and Montoya-Galvez. wrote the story for NBC News, and on July 14th, it was finally published on their website.
The two also began working on a documentary about the project, which Robles gave permission for SC&I to post below. The documentary can also be found on their website.
Journalists like Kervy Robles and Camilo Montoya-Galvez are making the most of their SC&I journalism training, and their work demonstrates the great lengths journalists go to to get their stories, despite the dangers involved. We eagerly look forward to the work they will produce in the future as they join the ranks of SC&I alumni who have succeeded in media careers.
To learn more about the Journalism and Media Studies program, click here.
Banner photo by Ashe Husein. Left to Right, Camilo Montoya-Galvez, Director of SC&I's Journalism and Media Studies Program Steve Miller, Kervy Robles.