Explore Information Science-Related Careers at #INFOCon 2021
Yonah Levenson MI '16, Co-Director and Instructor in the DAM program, will present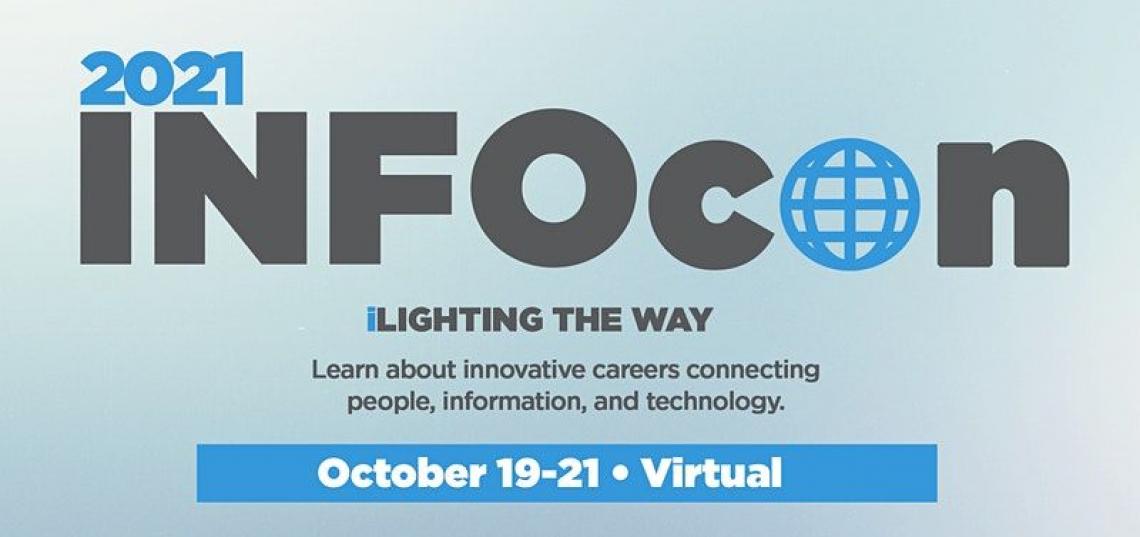 Explore information science-related careers in the setting you're most passionate about at INFOCon 2021, a multi-day (Tuesday, October 19, 2021-Thursday, October 21, 2021) virtual event that showcases the breadth and depth of information professions! This event is intended for prospective students interested in learning about career paths and research topics in the areas of information, technology, and people.
The event is free, and attendees are welcomed to attend sessions that interest them the most.
Learn about information sciences careers in: 
Academic Information Management/Librarianship

Archives and Cultural Heritage Resources/Services

Artificial Intelligence

Arts, Entertainment, and Education Information 

Coordinated/Specialized Information Degrees

Data Governance and Privacy

Digital Curation

Emerging Technology Careers in Libraries

Health Informatics

Information Retrieval and Analytics

Metadata

Museum Information 

Social Justice Work 

Misinformation

User Experience (UX) and User Interface (UI) Design

Virtual and Extended Reality

Youth Services
SC&I is proud to present our speaker for InfoCon2021, Yonah Levenson, Vice President Group Director of Information Services Ad-ID.org, MI '16.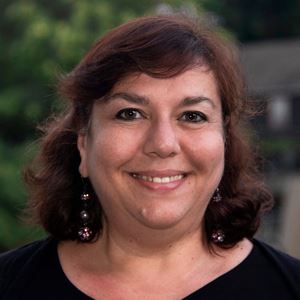 Yonah Levenson is the Co-Founder, Co-Director & Instructor of Rutgers University's Digital Asset Management (DAM) Certificate Program. In 2020-2021, she was awarded the Rutgers Professional Development Instructor of the year. Levenson is the Vice President Group Director of Information Services for Ad-ID.org, the ID registry for ads.  She is also the founder and co-chair of the Language Metadata Table (LMT), an industry-standard for language codes sponsored by MESAOnline.org (Media Entertainment Support Alliance) and SMPTE.org (Society for Motion Pictures and Television Engineers).  Formerly, she was the Manager of Metadata Strategy and Taxonomy Governance at WarnerMedia and HBO, as well as the Senior Metadata Analyst at Pearson Education.
Topic: Metadata in the Information World Thursday, October 21, 12:15 p.m. – 1:15 p.m. EST 
Metadata and taxonomy skills are in high demand these days.  Why is that?  Huge amounts of data are being collected,  and organizations need help figuring out what they have. MI and MLIS skills are just the thing! Take a walk on the business side and discover how MI and MLIS skills translate into the fulfillment of business needs. 
Registration is limited. RSVP today! https://ischools.org/INFOcon-2021
Hashtag: #INFOcon21