Fulfilling our Mission during the 2020 Pandemic
By Karen Novick, Associate Dean of Administration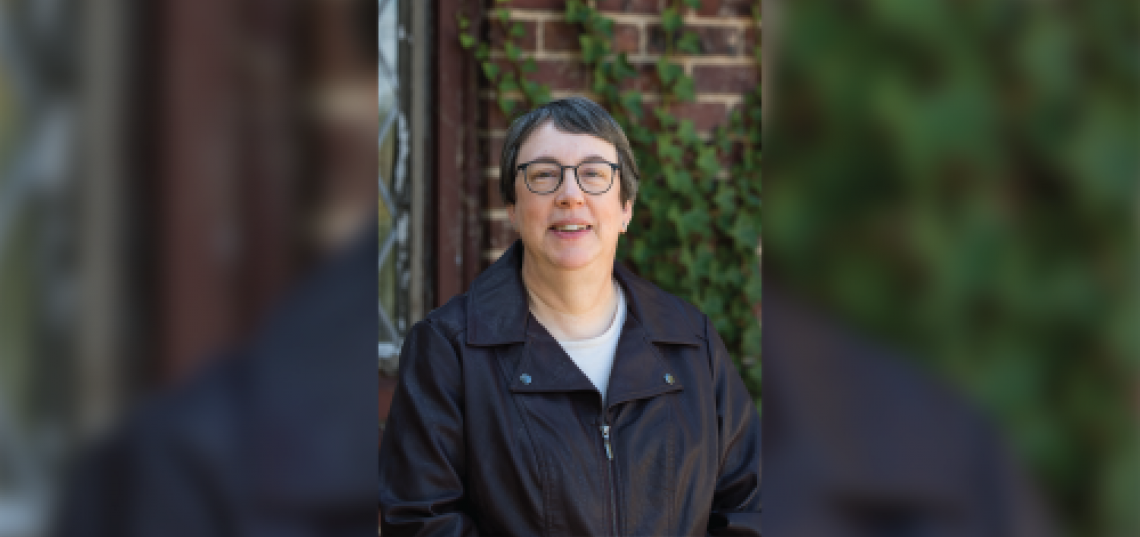 All of us can be incredibly proud of the response and performance of the School of Communication and Information over the past seven months during the coronavirus pandemic.
With very little notice last spring, our full- and part-time faculty and teaching assistants transitioned campus classes to remote learning and our staff redesigned all operations to work remotely. In every area of the school, people demonstrated tremendous dedication and creativity to assure the teaching, research, and work of the school would continue as smoothly as possible.
For many years our IT Services group has prepared for business continuity during a  crisis—of course given our location we always thought that would be a hurricane or flood! But the technical infrastructure and protocols already in place at SC&I before last year allowed everyone to pivot quickly when it became necessary.
Our remote teaching has used both real-time tools such as Zoom and asynchronous platforms such as Canvas to support student learning and success. While we have many faculty who have years of experience teaching online, our Instructional Design and Technology team gave support to many instructors for whom remote teaching was a new experience. The completion of spring classes involved a great deal of invention in the moment; the preparation for fall remote teaching involved thousands of hours of hard work to assure that students would have a full educational experience when classes started on September 1.
Undergraduate and graduate students have long used email and phone to obtain advising remotely, but in March SC&I's Office Student Services added live chat to its routine to make sure all students could reach them. COVID-19 hit just before pre-registration for fall, a typically high volume time for advising; combining that with helping students face COVID-19-related challenges made for a very intense end of the semester. This fall, using our Salesforce customer relationship management tracking tool, we have reached out to make sure new students are feeling situated despite the unusual circumstances. Rutgers received CARES Act money to support students with COVID-19-related emergencies and is a national leader in how much of that funding it was able to distribute.
Through it all the Business Office and Faculty Support staff have made sure our workforce of several hundred people are getting paid and able to conduct business as needed. The research support team worked with faculty who together submitted a significant number of proposals for emergency funding for COVID-19-related research that became available. The school's Marketing and Communications staff assured the website relayed updates and information to the whole community in real-time as announcements were made.
Once Governor Murphy's stay-at-home order was lifted in late spring, we immediately turned to consider the possibilities of some populations returning to campus in the fall. SC&I is part of the Rutgers-New Brunswick ecosystem and one slice of a university with over 100,000 faculty, staff, and students. While SC&I has conducted our own planning efforts we are also coordinating with New Brunswick and university-wide planning groups to implement policies and procedures. We created a task force to consider how to operationalize university policies such as limiting all areas to a maximum of 25% density in the fall, creating protocols for high traffic areas such as one-way hallways and single-use restrooms, and requiring practice of "the three Ws" – wear a mask, watch your distance, wash your hands. Campus Facilities has evaluated HVAC systems in every campus building, changed filters, and established disinfecting protocols.
All SC&I classes are remote this fall. Individual faculty, staff, and doctoral students can register to work on campus for specific times if they need to use resources such as high-speed printers and wifi. Research teams who need to work together can apply to have their group become part of a testing regimen.

While New Brunswick campus dorms are at a tiny fraction of occupancy this fall, there are (as always) large numbers of students living adjacent to campus, creating a small college experience for themselves. Campus recreation centers, student centers, and computer labs are open so these local students have services. Buses are running on a limited schedule allowing only a small number of passengers and making fewer stops on each campus.
As we look ahead to spring, Rutgers' President Jonathan Holloway has expressed hope for a larger campus presence, and each Rutgers unit is considering which student populations it might make sense to allow to return. With an increase in students, some additional services may need to become available in New Brunswick as well. So through the next six months, we will likely see a limited, incremental return to campus of some populations, but probably still remaining well below half of our capacity.
At the school, campus, and university levels, the intense planning taking place for a slow return to campus continues to make the health and safety of everyone the top priority.