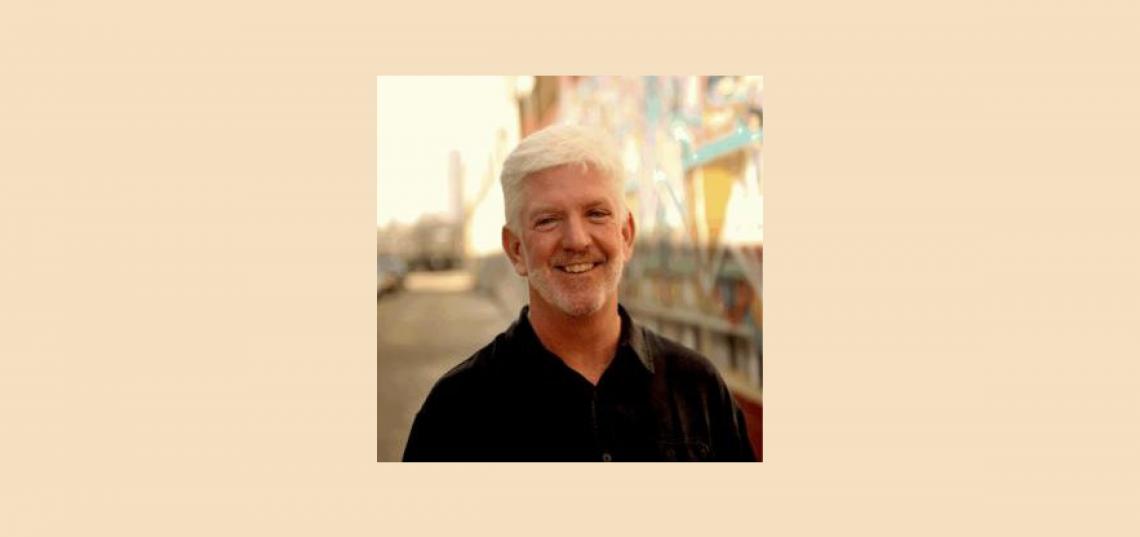 From Intern to CEO – An Alum's Road to Success in the Media Industry
Rutgers College Grad Talks About His Path During the Technology Disruption
Graduating from Rutgers College as a Journalism/Communications major in 1983, alumnus Joe Gillespie began his successful career with a passion for writing. Entering the professional world with an internship at CBS Sports during his studies, his storied career path took him into the evolution of technology and its takeover of traditional media platforms. We recently spoke with Gillespie on technology's drastic effect on the media landscape over the past several decades and what it means for the industry today.
Why did you choose to study journalism and communications? 
Great writing (like a piano being played well) has always made the hair stand on my neck. I adore writing and storytelling that transports you to another place and time. All forms of media begin with great writing and storytelling.
What are three specific things you learned from your program at Rutgers that helped you in your career?
Location, location, location. Rutgers' proximity to New York City is to be taken advantage of. I was fortunate enough to have interned at CBS Sports throughout my four years. That experience provided the context for what courses I wanted to select. It also prepared me for the business world after college.
Your nephew seems to be following in your footsteps in transferring to Rutgers. Were you able to offer him any advice on becoming a Scarlet Knight?  
Trust me, he is blazing his own path. He is a product of fantastic parents and two older brothers who could not be prouder of him. Of course, they also make fun of him relentlessly because that is what older brothers are supposed to do ;) But since you mentioned it, I will tell him to always remember life is about the journey - not destinations. Make sure to have fun at Rutgers as it will be over in the blink of an eye.
Have you done any work and/or maintained your connection with Rutgers since you graduated?
Yes, I had the extreme good fortune to have worked for Bill Ziff, founder of Ziff Davis Publishing.  Bill was my mentor. He was also a Rutgers College alum. And I am proud to have taken part in convincing a very private family to have Bill inducted to the Rutgers University Alumni Hall of Fame. I also had the honor of being the Commencement Speaker for the Rutgers School of Communication back in 2002.
You've worked in media and mobile technology for many years – what drew you to that industry?
Remember that CBS Sports internship I mentioned earlier? My father and his business partner would pepper me with questions when I would come home after working weekends about how we gathered sports statistics to put on screen during the airing of CBS Sports Saturday and CBS Sports Sunday. They kept notes on a yellow pad of paper at our kitchen table. No joke.
Less than 18 months into my internship, my dad and his business partner took Sports Information Data Base public on The New York Stock exchange.  The idea was to upload the entire history of professional and amateur sports into a mainframe banking system and update it live via personal computers installed in press boxes.  Keep in mind this was 1984!!! 
My experience working at SIDB was the MBA I never had to go back to school for. Sadly, SIDB went into bankruptcy two years later because the cost of key stroking the data killed the business model.  That's right, we failed because scanners and Natural Language Processing had not been invented yet.  Did I mention this was in 1984 ;) It also taught me that even the best ideas can fail. And that I could not live on my writing skills ;)
I was surrounded by world class sports writers like Mike Lupica, Norman Mclean, and the great Bill Shannon. So I started selling advertising for a technology newspaper instead. My father and mother always joked that you may not be a great writer but you sure love to talk ;) A short time later, I landed a sales job at Ziff-Davis' PC Magazine just as the personal computer revolution started. I was blown away that a technology product could completely democratized the distribution of computing power. The age of IBM dominance with mainframes was over.
After a great 10-year run, it was becoming clear that technology was on the verge of impacting every aspect of our lives. So Ziff-Davis launched ZDTV in 1999 with mission to be the MTV, Food Network of Technology.  A few years later as Chief Operating Officer, we convinced Paul Allen (co-founder Microsoft) to buy ZDTV and together we re-branded it as TechTV. Our tag line: New Things, Turns Us On ;)
With a front row seat to the opening act of the Internet Revolution, I ran the M&A process that eventually sold TechTV to Comcast. It is interesting to recall that our primary motivation for the sale was the Internet was proving to be a much better publishing and distribution platform for a subject matter as diverse and ever changing as Technology. TV was just too slow and expensive. Ironically, we were disrupted ;)
A few months later I was recruited to join CNET, and with a world class team of content creators and engineers, etc., CNET went on to become the world's largest technology media brand in under 10 years.
Then in June of 2008, CBS Corporation bought CNET and formed what is today called CBS Interactive.  I was given the added responsibility of running all of the CBS News' Digital properties. Including my favorite television show of all time – 60 Minutes.   
While working with CBS News, Twitter was coming on the scene as a news source.  It was becoming apparent that the next big thing was mobile and its ability to deliver content experiences in the moment. Then that same summer, my parents both passed as well.  It made me reflect on many things. And went it came to reflecting on what I had done in my career, I thought back again to that internship and how much courage it took for my dad to take Sports Information Data Base from an idea to public company. I decided to leave the comfort of the big media world and joined a late stage mobile start up called Zoove. The most fun and the hardest I had ever worked. While there was no home run, there was a broken bat base hit that to this day that I am proud to have been a part of.
What made you decide to start your own consulting company in 2014?
I hope none of my clients are reading this. I started my consultancy because I did not work that hard anymore ;) All kidding aside, initially I did it to stay current given how fast things change in the advertising/marketing technology space today. Today I have a range of clients that I really enjoy working with. My thinking is why choose one when I can play in several sand boxes simultaneously while learning a ton about areas such as Fintech, A.I. NLP, etc. My criteria for going back full-time always comes back to two basic things: the opportunity itself and the people I get to work with.
How is the role of consultant different from or similar to previous roles you've held?
It is like having a paid internship. I get to pick and choose new areas where disruption is occurring and in exchange for learning more about these new areas, I bring my work experiences and network to the table to help build and in some cases invest.
With new developments in media constantly evolving, how can industry professionals stay on top of the latest trends and be prepared for what's next?
Start with understanding that while content is King, the platform is its Queen. Today we need to deliver content experiences on the consumer's terms first and foremost. The room for improvement here is massive. From fake news to abuses in data use to ad experiences in video that have not changed since the 1950's. Just look at what Jeff Bezos has done with The Washington Post as an example.  A brilliant example of how technology transformed a local newspaper into a worldwide subscription service.
Consumers have more choice, voice and control than ever before.  Yet they are more suspect of content sources than ever. The flight to quality is happening and in order for it to last, media companies have to act like technology service providers as well. Keep searching for thought leaders in blogs, at events, etc.
People like Rishad Tabacawala who reminds us "our future will not be found in the containers of our past."
What are the top three skills you look for when hiring for your company?
Humility, self-awareness and gratitude.
What advice do you have for current Rutgers students and upcoming graduates who want to launch a career in your industry?
Get an internship ;)