Journalism and Media Studies Grad Takes on New Leadership Role at CNN
Jessica Durando '08 to cover 2020 election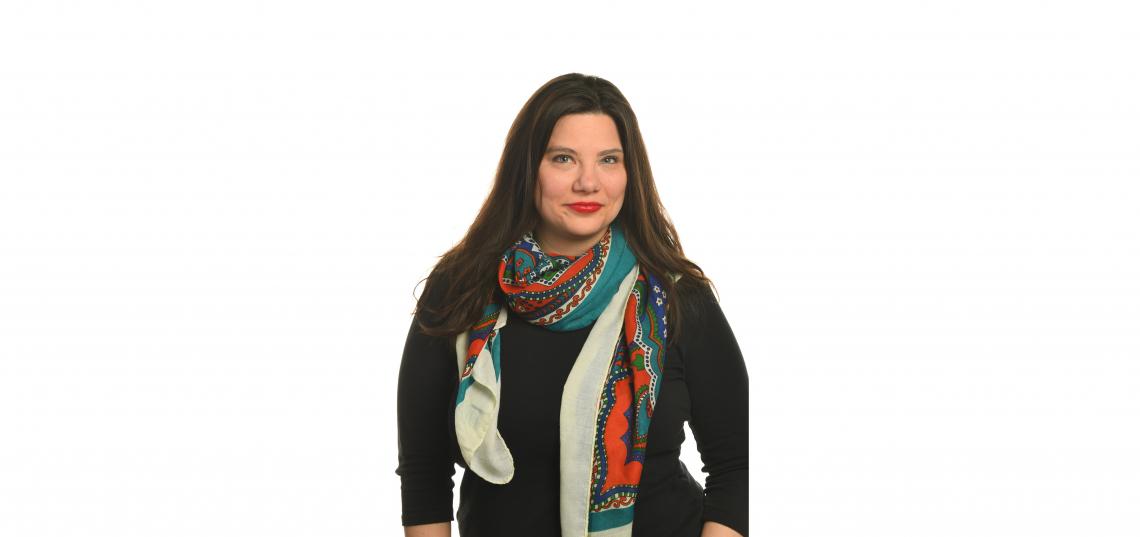 It's no news that Jessica Durando '08 knows what it takes to be a successful journalist. Graduating in 2008 with a double major in History and Journalism and Media Studies (JMS), Durando was recruited by USA Today and soon worked her way up to become Breaking News Editor. The former Daily Targum Editor-in-Chief  just landed a prime position as Senior Weekend Editor for CNN Politics, and recently spoke to us on her career and what she plans to bring to her new role.
What drew you to journalism?
I've always loved writing and was inspired by Jimmy Breslin, a famed columnist for The New York Daily News. Breslin was a voice for everyday Americans and I knew that a career in journalism would allow me to pursue similar goals. I wanted to tell stories about inequality, injustice, major news events and American life. And I wanted to do it like Breslin, because he had such heart and bite to his writing -- something I could identify with.
Can you tell us about your role as Breaking News Editor for USA TODAY and upcoming position at CNN?
As Breaking News Editor for USA TODAY, seconds matter. It's of the utmost importance to provide accurate news coverage at a fast speed to readers who want to receive quick analysis and the latest updates.
The news varies daily, and our team covers some of the most important topics in the U.S. and internationally. This year alone, coverage highlights have ranged from Special Counsel Robert Mueller's report into Russian meddling in the 2016 presidential election, Hurricanes Michael and Florence, the Midterm Elections, mass shootings and more.
I'm thankful for the journalists I have worked alongside because they are some of the brightest minds in the business.
In my new role as Senior Weekend Editor for CNN Politics, I'll bring the same sense of urgency and purpose to reach new audiences on a national and international level. I'm very excited to join CNN and feel like this next chapter will be beautifully exhausting, in the best possible way, as we cover the 2020 presidential election.   
How do you think the use of mobile products and social media is affecting journalism?
Social media and mobile products make news more accessible to a wider audience. The majority of Americans - 95% - now own a cell phone of some kind. And they are hungry for information. Just think of your daily habits. The first thing you may check in the morning is Twitter, Instagram, Facebook or your favorite news application.
In this era of mass media consumption, it is even more important for news organizations to differentiate themselves from the competition. I strive to ensure that our news reports are customized in such a way that the reader is not only informed, but connected to the story.
Social media has also greatly affected news gathering. Journalists use these tools to tell better stories, faster. For example, if there is a breaking news situation, it is not uncommon for the law enforcement arm in the area to quickly funnel that information to the public through social media. This helps journalists narrow down quickly where they need to deploy resources and get some boots on the ground at the scene. 
You've covered a wide range of issues in both national and international news. Is there a particular story or series that stands out to you?
The issue that stands out most during my time at USA TODAY is the spate of mass shootings in the United States, particularly inside our nation's schools. Political leaders and advocacy groups have called it an innately American epidemic. The latest one I've covered is the Colorado STEM school shooting that left one dead and at least eight people injured.
The question of what will be done to stop the school shootings is being asked by a new generation of Americans, crying out for help from lawmakers to make changes to gun laws to stem the violence.
You are a former Editor-in-Chief of The Daily Targum. How did that experience help you in your career?
The Daily Targum was my home when I was a student at Rutgers University. Through the newspaper, I learned so much about how to become an aspiring journalist.
Covering one of my first marches at the state house gave me this sense that I very much wanted to pursue a career in journalism. The Targum made it feel like a calling and I'll be forever grateful for the wonderful people I worked alongside and the tremendous work we were able to accomplish - while still operating as students.
Which SC&I faculty members inspired/encouraged you throughout your education and career?
The most credit hands down has to go to Director of Undergraduate Studies in Journalism and Media Studies Steve Miller. He's still a mentor of mine and I credit him with pushing me to be my best. Steve gave me the confidence to ask the hard questions that led to some great news stories while I was at Rutgers.
He also was a major influence in my decision to move down to Virginia right after college after I had been recruited to work for USA TODAY. It was the opportunity of a lifetime, and Steve calmed any fears I might have had about making the big move away from my family and everything I had known in New Jersey up until that point in my life.
What advice do you have for current JMS students and upcoming graduates who want to launch a career in journalism? 
My advice is quite simple. As a journalist, you have a huge responsibility to inform the public. Do not take this lightly. Make it your mission to work hard and become an expert in your subject area because the general public looks to us to keep democracy in check. Also, it is a wild ride and you are going to absolutely love it because it is unlike any other career. It will take you to places you once thought unfathomable.
To learn more about SC&I's Journalism and Media Studies major, click here