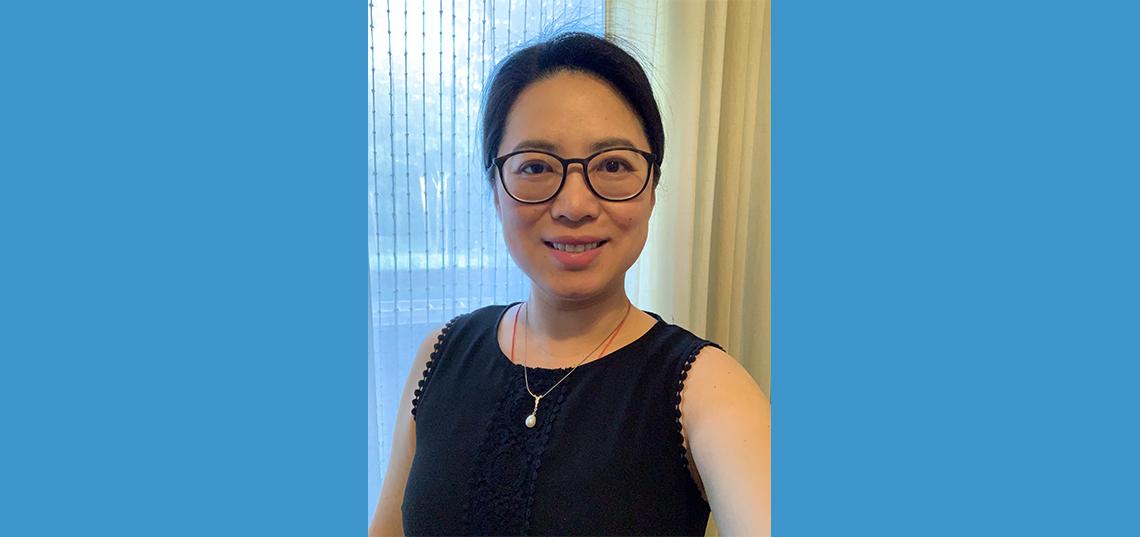 Landmark SC&I Study Makes New Contributions to Research on Local Journalism
Doctoral Candidate Qun Wang and her co-authors wrote an award-winning report that examines the state of local journalism in 100 communities in 34 states.
What has happened to local news? Many of us have watched our town newspapers disappear, but we might not have noticed an equally alarming change – many surviving local newspapers are no longer producing their own news stories. They are instead using content from other media organizations. The implications of this, on issues ranging from a lack of local government reporting, underserving local populations in the news, such as the Hispanic/Latino community, and to journalism's role in a democracy, are significant, and until now, under-studied.
To explore this further, and determine the impacts from the loss of local news, SC&I's Doctoral Candidate Qun Wang, who is a former TV anchor and news director, and her co-authors examined 16,000 news stories from 100 local communities in 34 states. Their findings, published in a report titled "Assessing Local Journalism: News Deserts, Journalism Divides, and the Determinants of the Robustness of Local News," is, Wang said, "one of the first research efforts to facilitate a genuinely granular examination of local journalism covering a large number of local communities."
Their research, which was supported by The Democracy Fund and the Geraldine R. Dodge Foundation, has already made a tremendous impact. In 2018 Wang and her co-authors, Phil Napoli of Duke University and Matt Weber of the University of Minnesota (both former SC&I faculty members) and Katie McCullough '17 of Augustana University (McCollough graduated from SC&I with a Ph.D. in Media Studies), presented their paper at the annual conference of the Association for Education in Journalism and Mass Communication and won second place for the inaugural AEJMC Research Prize for Professional Relevance competition.
The study has also been covered by a number of journalism institutions and media organizations, such as the Nieman Journalism Lab, Poynter, the Columbia Journalism Review, medium.com, and Bloomberg, among others.
"Our study provides a thorough accounting of local journalism provided at the community level," Wang said. "Our hope is that these analyses can prove useful to policymakers, foundations, and public interest organizations who concern about the continued health and viability of local journalism; and that our methodological approach could potentially prove useful and replicable to assessing the robustness of local journalism in a way that scales to the analysis of a large number of communities, and that can be used to assess differences in the state of local journalism either across communities or over time."
Their findings are of critical importance, Wang said, because "Local journalism plays an important role in facilitating informed participation and engagement in local community affairs and allows citizens to hold their elected officials accountable. This study helps people with an understanding of the state of local journalism across different communities."
Asked if the team was surprised by the results, Wang said, "Existing studies have raised concerns about news deserts (i.e. local communities that are increasingly lacking access to original local news that addresses their critical information needs and interests) and the gap between journalism haves and have-nots in local communities. This project provides empirical evidence, at a large scale, for these concerns. That being said, I was still struck by our data that indicated prominent "news desert" across the sample, e.g. eight of the communities containing no news stories; eight containing no stories addressing critical information needs; twelve producing no original stories; and 20 producing no local stories. Moreover, less than half of the news provided by local media outlets is original; just over half addresses a critical information need; and only 17 percent is truly local.
"We also found that a community's status as a county seat failed to generate any increases in journalistic production, which highlighted the growing concerns that local governmental reporting may be particularly vulnerable in today's increasingly challenging journalistic environment. In addition, we also found that Hispanic/Latino population is less well-served, particularly in terms of news stories that are original or local; and large media markets tend to have a negative effect on the journalistic output in nearby local communities, which supported findings from previous studies."
The difference between their study and others, Wang said, is, "There are studies that address local journalism within a select number of communities/regions and others on the aggregate, national level. Our project focuses on individual municipality as the unit of analysis considering municipality is the primary unit around which local media organize. Particularly, we examined the robustness of local journalism in 100 communities with populations ranging from 300,000 to 20,000 residents in 34 states.
"In addition to the geographic breadth, our sample also covers different media types (print, broadcast, online) and characteristics of local news content (i.e. whether the news content is local, original, and addresses critical information needs), which also makes new contributions to the research of local journalism."
Wang and the research team are is hopeful that the paper, as part of a multi-pronged project, will result in changes.
For more information about the Ph.D. Program at the Rutgers School of Communication and Information (SC&I), click here.