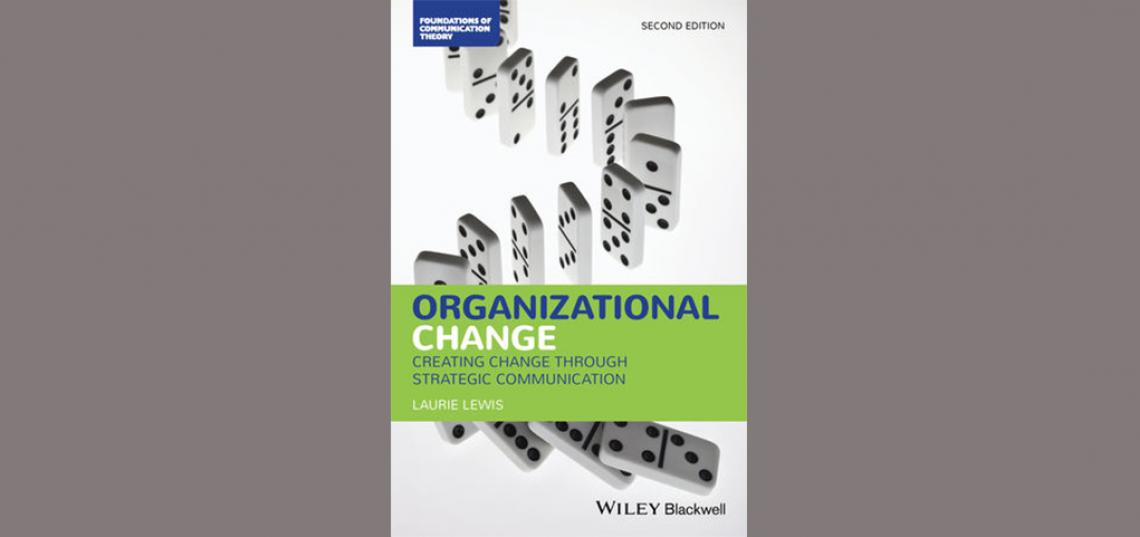 Laurie Lewis Publishes New Book On Organizational Change
Professor of Communication Laurie Lewis has published "Organizational Change: Creating Change Through Strategic Communication, 2nd Edition
Drawing upon case studies and extensive research on organizational change, her focus since graduate school, Vice Provost for Faculty Affairs Rutgers- New Brunswick and SC&I Professor of Communication Laurie Lewis has just published "Organizational Change: Creating Change Through Strategic Communication, 2nd edition."
Lewis was asked by the book's publisher, Wiley, to update her research and review in a second edition of the book (originally published in 2011).  In the second edition, Lewis uses real-world cases to illustrate the theoretical perspective and highlight the dynamics surfaced in her and others' research. 
Three major cases are used to illustrate key ideas throughout the book.  Of the cases, Lewis said, "One is a homeless services network of nonprofit organizations undergoing adoption of new technologies; one is a food ingredients company undergoing a merger, and one is an examination of changes effecting higher education institutions in the wake of the Spellings Commission."
Lewis explained that the book also makes use of numerous other cases of changes in organizations that readers will readily recognize and those that are less well known."
An important takeaway from the text, Lewis said, is understanding "We are all stakeholders in organizations that are undergoing change – and the frequency and complexity of those changes is on the rise."  
Lewis found that updating this book with updated information was the most rewarding aspect of writing the book. She also hopes that faculty at Rutgers and elsewhere will use this book as a useful resource for students interested in the study of organizational change.
Asked what advice she would give Rutgers' students who aim to work in moderate to large organizations based upon her research into communication and change, Lewis suggests "it is important to be thoughtful about how change is happening around you, who is able to play an influential role, and what levers of communication can make you better positioned to shape change."
For more information on SC&I's Communication Department, click here.