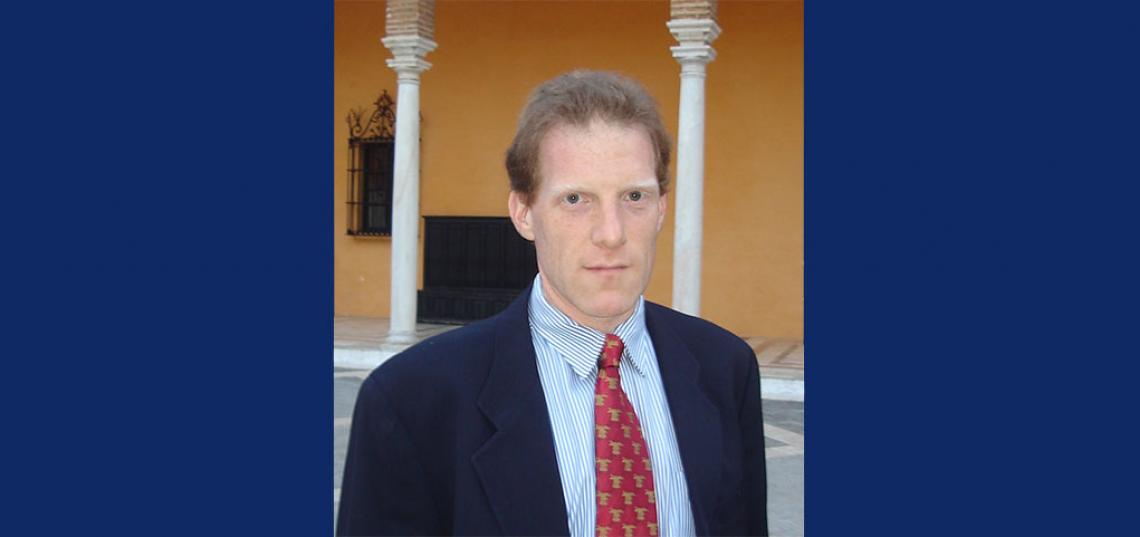 The Leon Levy Center for Biography Awards David Greenberg a Resident Fellowship
Greenberg will spend 2019-2020 as a resident biography fellow at the Leon Levy Center for Biography at CUNY, working on a biography of civil rights icon John Lewis.
The Leon Levy Center for Biography at The Graduate Center, City University of New York , has named Professor of Journalism and Media Studies David Greenberg a recipient of a 2019-2020 Biography Fellowship.
As the recipient of one of five fellowships awarded this year, Greenberg will spend the 2019-2020 year working on a biography of John Lewis. The fellowship includes a $72,000 grant, research assistance, writing space, and full access to research facilities.
"In recent years John Lewis has emerged as a rare kind of American hero," Greenberg said, explaining why he believes telling Lewis' story now is so timely. "He is there at the Super Bowl and at the Oscars. He is a living link to one of our finest hours as a nation, when we fought to overcome some very entrenched forms of racism. And he also has had this tremendous second act to his life, entering national politics and trying to change the system from within. Right now, we're in a moment when we are seeing overt forms of racism that many people thought were being pushed to the margins. In a way that makes Lewis's story all the more important."
John Robert Lewis is a member of the U.S. House of Representatives from Georgia's Fifth District, where he has served since 1987. "Lewis, who as chairman of the Student Nonviolent Coordinating Committee (SNCC) was one of the 'Big Six' leaders of groups who organized the 1963 March on Washington, played many key roles in the Civil Rights Movement, and its actions to end legalized racial segregation in the United States," according to Wikipedia in an article titled "John Lewis (civil rights leader)."
Greenberg has met John Lewis, and said he will interview many of his friends and colleagues.  "We had one first meeting recently and he has given the project his blessing," Greenberg said.
Describing the scope of the project, Greenberg said, "Believe it or not, there are no biographies of John Lewis—which is one reason I'm interested in writing one. He has written a wonderful memoir, as well as the illustrated 'March' series, but no matter how good a memoir is, there is always room for an independent biography. I want to cover his whole life. But some periods will loom larger than others. Obviously, his years in the civil right movement are at the center of it all. He participated in some of the first sit-ins, in the Freedom Rides, in the March on Washington, in the Selma protests for voting rights. But I also want to look closely at his congressional career. He is one of the giants of the U.S. Congress, but those years have not been well chronicled."
Greenberg said he hasn't planned to teach a course exclusively about Lewis, but "I do teach about aspects of the civil rights movement in several of my other classes, and I'm sure my research will influence my teaching."
Explaining his decision to apply for the fellowship, Greenberg said, "It is always hard to find time to do research while teaching, and so from time to time faculty apply for fellowships like this one. Because I am starting a biography, this seemed like a good fit."
Rutgers, Greenberg explained, enables faculty who win competitive fellowships to take the year off from teaching and service. He will still continue work at Rutgers next year, however. "I have a few service commitments that I'll still make sure to be present for," Greenberg said.
For more information about the Department of Journalism and Media Studies at the Rutgers School of Communication and Information (SC&I) click here.