Marisa Elsaesser '11 Reflects on the ITI Major and Her Experience with AI Chatbots and Live Chat
"Diversify your happiness"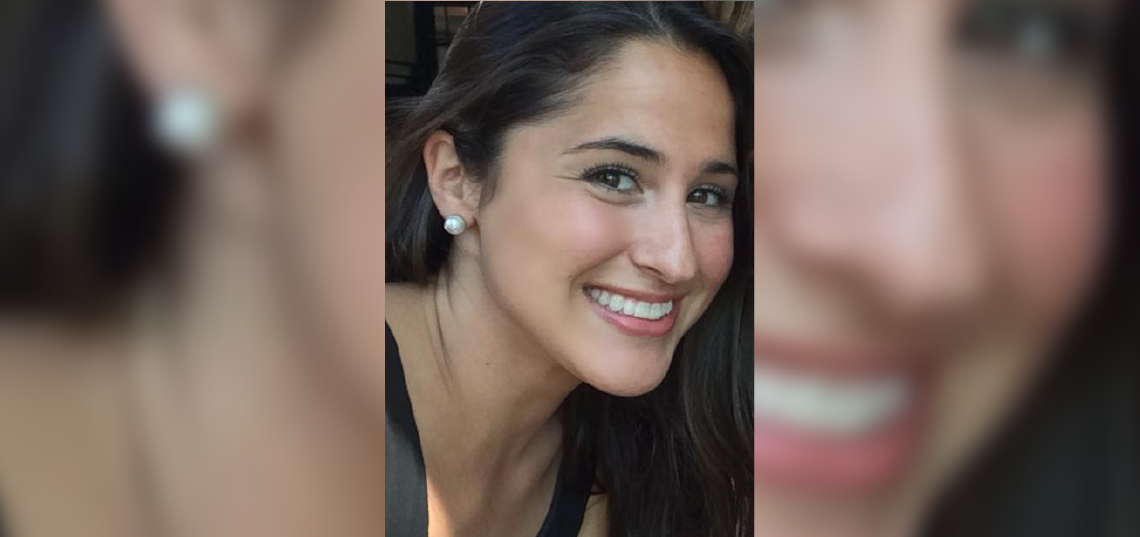 Marisa Elsaesser '11, a product manager for automated and live chat at Verizon, transferred to Rutgers for her junior year. And that's not the only change she made. "Having just been through a recession and no longer able to afford my former private school education, I wanted to choose a major that would make me more marketable than my formerly declared art major," she said. Hello, Information, Technology, and Informatics (ITI). Marisa shares with SC&I the unexpected turn her education and career took.
SC&I: Tell us how you made the switch in majors from art to ITI.
ME: I took several different intro classes related to business because I originally intended to apply to the business school. After all, there's money to be made in business, right? It turned out that the most influential class that I took was the Intro to IT course because it was my first exposure to the world of technology as a career path. I don't know what exactly drew me to sign up for this course; it must have been out of pure curiosity because I had no expectation of it becoming my major. I certainly did not fit the stereotype—I was not techy or into gadgets, I was creative and crafty, and I was female. Well, I aced the class and heard a lot from the instructor about the need for more women in technology. My goal, again, was to be marketable so, if you're telling me that the industry wants me and I'm good at it, then maybe this could be a good fit. That's when I declared my major in ITI. 
From there, I fell in love with the coursework and learning all about applied technology. I would find myself relaxing on the beach one weekend, reading articles about cyber security. I soaked it up like a sponge. I pursued internships to bulk up my resume with relevant career experience. I interned at a mobile app agency and Automatic Data Processing (ADP). Given my original orientation towards art, I was unsure how to convince an employer to hire me in this industry. To my surprise, I discovered that the tech field could use my creativity and design talent. Before graduation, I accepted an offer from Accenture as a technology consultant for seven years. I'm with Verizon now, still working in tech, and I owe it all to the intro course that made technology so interesting and approachable.
SC&I: What advice helps guide you?
ME: My credo is "diversify your happiness." In the same way that you should diversify your income (maybe with a side hustle) or your investment portfolio (e.g., stocks, real estate, etc.), you should diversify the things that bring joy to your life: exercising your body, mind, and soul; spending time with friends and family; doing things for others, etc. What happens if your job doesn't pan out the way you expected? If you intentionally build your happiness upon a broader foundation, your mental health will be resilient enough to push through times of uncertainty.
SC&I: How can current students figure out their career path?
ME: Identify a job that you would like to have right out of college. Ask yourself some reflective questions: What type of company appeals to me? A startup or public company? In what industry? Or would it be better to remain industry-agnostic? Once you have a target company, browse actual job listings and see what entry-level roles the company is posting. Pick one or two listings that resonate with you and use them as your north star. Schedule time with a mentor or academic advisor to get their feedback. Identify your strengths (what skills do I currently have that make me a good fit for this role?) and weaknesses (what do I still need to work on?). Use this to choose the courses that will help you develop your skills to be a strong candidate for that dream job.
SC&I: Please share some details about your current work.
ME: Verizon empowers customers to quickly resolve needs on their own using AI-powered chatbots. Automating repetitive tasks allows live agents more time to support customers in thinking critically about their most challenging problems and how Verizon may solve them by applying the right products and services. It's to be expected, though, that chatbots aren't well-suited for all use cases. For instances when a chatbot isn't preferred or able to resolve a need, customers can still choose to chat with a live customer service or sales agent. I've supported both the chatbot and live chat sides of Verizon's customer care solution. In regards to chatbots, I've performed the role of scrum master to build a no-code UI that enables business users to design and deploy new chatbot conversations. In my current role as a product manager, I help design and implement features that allow Verizon to offer live sales chat support to customers at the right time and place throughout their eCommerce customer journey. Chat is still relatively new as a channel in which a customer can speak with a brand. Both chatbots and live chat will iterate over time, continuously improving to promote a positive experience for the customer at a reduced cost for the company.