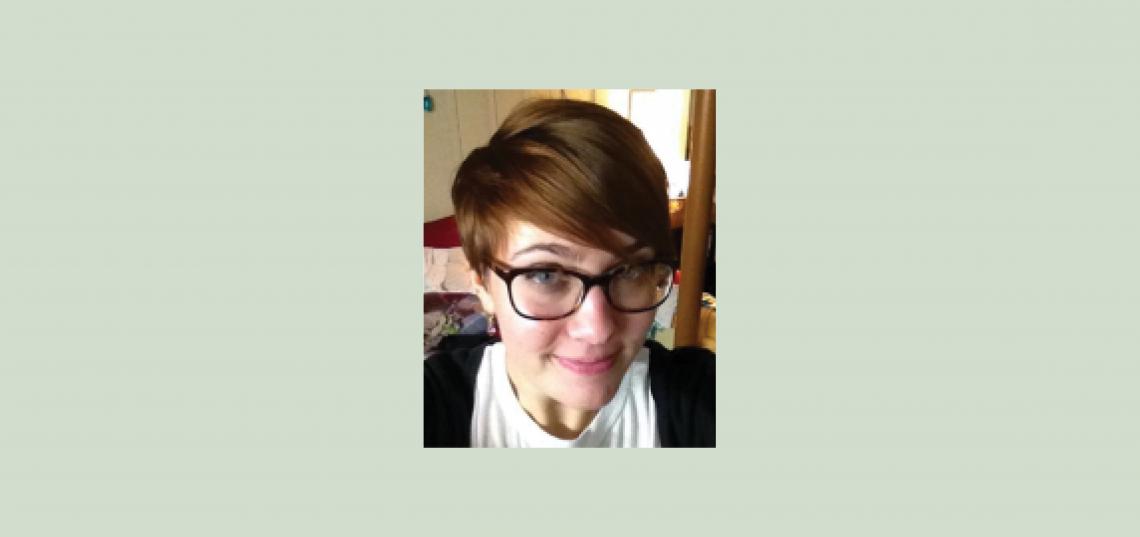 Master of Information Alumna says Course Work is 100% Day-to-Day Applicable
Maryjean Bakaletz '17 is a Teen and Tween Librarian at Warren County Library, NJ
How do you think the new Master of Information (MI) program has prepared you for your chosen profession, and how do you think it helped you obtain your current position?
I started in the program before the change happened and I feel that being present for the change was beneficial to my real world takeaways from the program.  The courses provided in the MI program are 100% day-to-day applicable.  I can't number the amount of times that I found myself noticing the application of learned theories and practices when working a shift on the reference desk or putting together a materials order.  I had the benefit of working in a library prior to starting the program and was able to see the evolution of myself as a professional librarian over the course of the program.  
 In your opinion, what are the top 3 skills you learned from the MI program that make you more qualified in your field?
Real world searching skills.  Sometimes we have to do a little digging to find the correct information.  Yes, Googling makes life easier, but it helps to have a set of skills that enables one to perform a more direct and successful search.  
Readers' Advisory.  Prior to the program my readers' advisory skills consisted of, "I liked this so you will too."  However, that is not always the best way to connect readers with relevant materials.  After taking the Children's and Young Adult Materials classes along with Reading Interests of Adults, I feel fully prepared to have investigative conversations that help me to better pair patron with desired material.
Networking.  While in the program, we are consistently encouraged to interact with our professional peers.  In the Reference Resources and Services course we are required to interact in several reference interviews using a variety of formats.  We are also encouraged to see out internship opportunities that connect us with the professional world of librarianship.  During my time at Rutgers I was an intern for the New Jersey Library Association.  This opportunity opened doors for me that made it possible to have a full time position waiting for me when I graduated.  
In your opinion, what are the top 3 benefits of the MI program?  
Strong support system from faculty, peers, and professional organizations.  There was never a lack of people or groups to turn to when looking for answers to a question or how to get involved.
Incredible opportunities.  Everyday my inbox was filled with wonderful job and internship opportunities. I was so delighted to see that those in the MI community really valued sharing information and helping each other to succeed.
Job preparation.  I was able to start my career as a professional librarian before I received my degree because the training and education I received in this program fully prepared me to participate in the professional field.  Each course has value and has added to my practices as a professional librarian.
Did you attend classes online, on-campus or both in the MI program? What were the positives and/or negatives of your choice of attendance?
I completed the program 100% online.  This was a great choice for me because it allowed me to work two jobs and gain that real work experience while learning.  I also really enjoyed learning online because I was able to work on my own schedule and I learned how to prioritize my time.  I was able to set up specific times to work on certain tasks which has translated into my career.  As a professional I am responsible for organizing my library's NJ Makers Day event.  The scheduling skills I learned as an online student have proven to be invaluable when having to organize a large scale event and work with a variety of people through emails and phone calls.  I can't say that I experienced any negatives.  I had just as many opportunities to interact with my peers as I would have as an in-person student.  I was able to participate in clubs and organizations and I had many opportunities to meet my online classmates in person.  Overall, it was a wonderful experience and has absolutely turned me on to online learning and I know I will be returning the future.