Mattie Pontelandolfo JMS'20 Spreads Her Wings at NBCUniversal
Internships as a Journalism and Media Studies major helped catapult her career.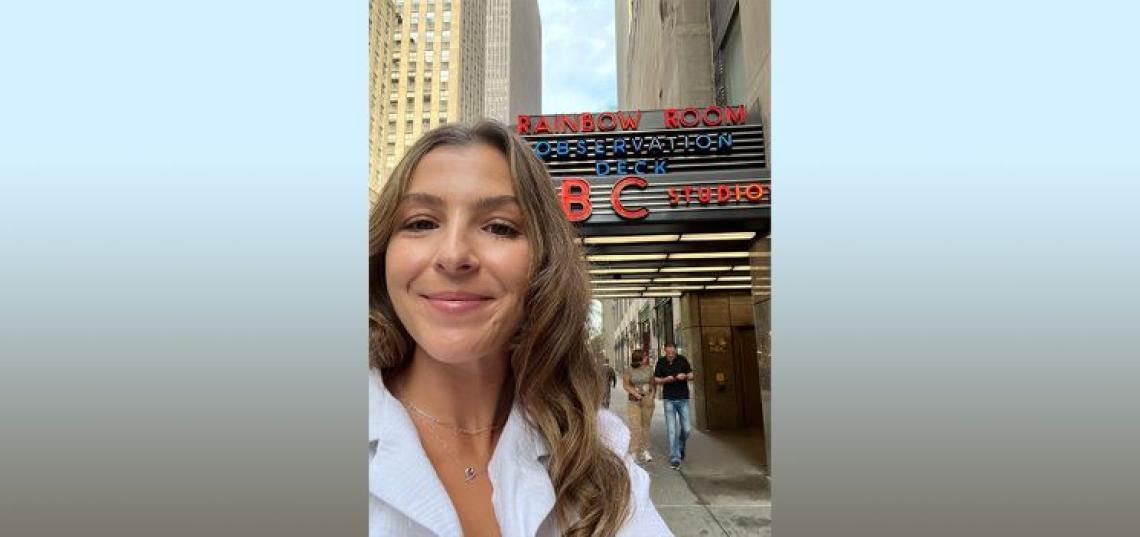 Maitland (Mattie) Pontelandolfo JMS'20 is Coordinator of Strategic Initiatives for NBCUniversal, specializing in Peacock and working in streaming, between marketing and publicity. She graduated from Rutgers in 2020 with a Journalism and Media Studies (JMS) degree. Noting that it was "definitely an interesting year to graduate," Pontelandolfo reflected on how her experiences at SC&I helped position her for her current job that she finds such fun.
 SC&I: What JMS-related extracurricular opportunities did you pursue while at SC&I? 
MP: I had two great internships that I believe catapulted my career into the media landscape: one with CBS and another with NBCUniversal. During my CBS internship, I focused mainly on broadcast publicity, so I worked on a lot of satellite media tours and scripts, as well as many on-air broadcasts. My next internship with NBC built upon that. I worked in publicity—not only on broadcast but also across print and digital media. I kept my contacts there and made sure to reach out to them post-graduation. My internships were quite instrumental in helping me land a full-time role in the media landscape.
 SC&I: What's one key takeaway from your time as a JMS major? 
MP: The JMS major prepared me to stress networking post-graduation, making sure that I reached out to all of the different connections that I made, not only at Rutgers but also within my internships and other extracurricular activities. I kept in contact with those people and reached out when I needed advice in the field or a job. If it wasn't for Rutgers and all of my professors at SC&I making sure that I cultivated a close-knit network, I'm not sure I would have known to do that.
 SC&I: What advice do you have for any current or prospective JMS students?
MP: Because there are so many different options within the media landscape, it's important to narrow down what you want to do and make connections! Put yourself out there and tell people what your strengths are. The more people that you talk to, the more network you will build; the bigger your connection base, the more experiences that you're going to have. If you keep building your network, you will have more resources post-graduation, and that will help you get into the role that best suits your skills. Just keep building and strengthening that network and growing those connections!