A Message to our Alumni and Friends During this Time of Uncertainty
From Dean Jonathan Potter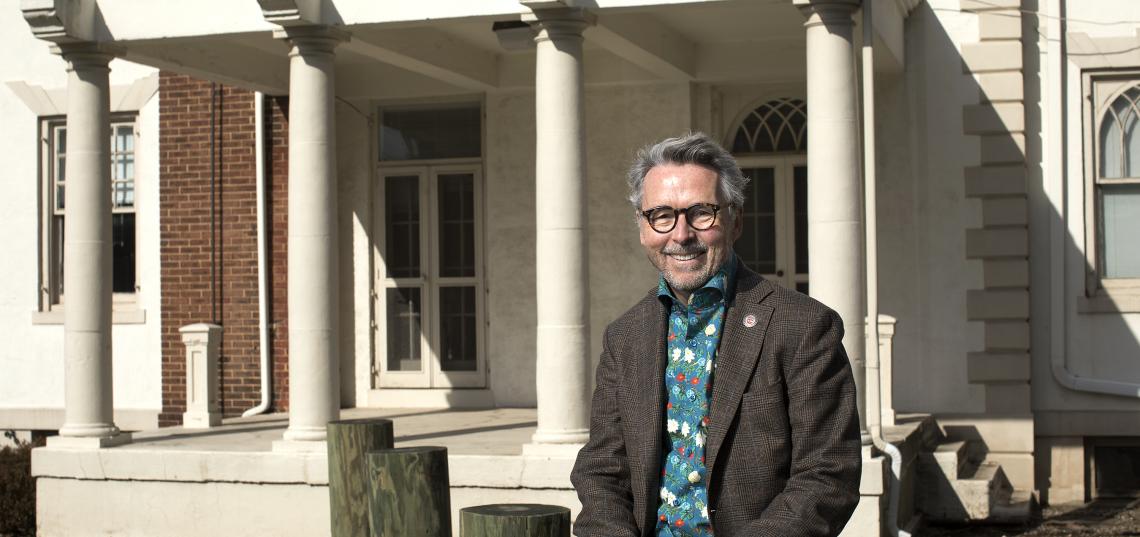 Dear SC&I alumni and friends,
I hope this note finds you safe, healthy and surrounded by loved ones (or at least in virtual contact with them). As each day of the COVID-19 crisis passes, the news remains uncertain as we face an unprecedented set of challenges. We acknowledge that things may indeed get worse before getting better, but we all must pull together as a community and overcome this adversity.
Rutgers University remains open and operating while protecting our community. At the School of Communication and Information (SC&I), the school's staff, faculty, and students have responded to the urgent requirements of the COVID-19 crisis with grace and professionalism. The staff has developed new systems for working remotely and coordinating with one another. Faculty have developed distance teaching methods to allow our students to finish the semester and to progress to their degrees without interruption. SC&I has been a pioneer in online education, with over 15 years of experience, and that has enabled us to be well-positioned to face this transition. SC&I faculty have contributed their highly-valued and cited expertise to the national COVID-19 conversation. We are extremely proud of their research and contributions to society and the worldwide crisis.
But, as you well know, students are the heart of our community, and we are committed to supporting them during this difficult time. Many of you have asked how you can help our students, which is much appreciated. To address growing student needs, the University has established several student emergency funds. For those who wish to support SC&I directly, gifts can be made to the SC&I Dean's Fund. Donations to this fund will be used by the school to support students in this time of need.
As a school we are in extremely good shape to weather those challenges – we are well run with strong recruitment and careful management of finances. What we teach could not be more important nor timelier. Health communication, journalism and media and the value of critical information play a vital role in the COVID-19 crisis. We will continue sharing our experiences with you and I encourage you to visit our website for the latest updates. If you have questions, please reach out to us at sci-info@comminfo.rutgers.edu.
Our alumni play an important role in our extended SC&I family, and we thank you for your continued support. Our collective strength will guide us through this, and our community will come out stronger on the other side.
Sincerely yours,
Jonathan Potter, Dean