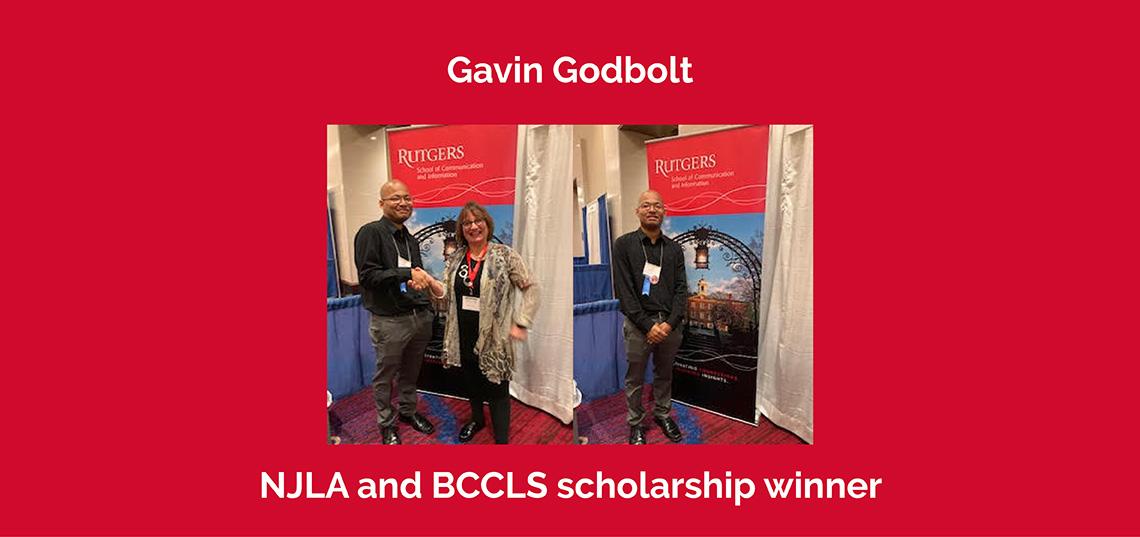 MI Student Gavin Goldbolt Awarded $4,000 in Scholarships
Godbolt, who is currently earning his Master of Information degree at SC&I, has been awarded $4,000 in scholarships from the NJLA and BCCLS to put toward his studies.
This month, Rutgers SC&I Master of Information student Gavin Godbolt was awarded two scholarships: one from the New Jersey Library Association (NJLA) for $3,000, and a second $1,000 scholarship from the Bergen County Cooperative Library System (BCCLS). Godbolt will apply the scholarship funds to his MI, to help him earn the degree which will move him closer to his goal of becoming a children's librarian.
Godbolt, who is currently taking MI courses online, concentrating in library and information science, received his bachelor's degree in history with a minor in Spanish from Rider University in 2015. Studying library and information science was not a path he was expecting to take until he picked up a second job at a local library and "immediately fell in love with it." Godbolt said he was constantly in the library in college when he studied history and was very comfortable with the environment. "It feels like a real community," he said. Godbolt was hired by the library full-time in 2018 and said working there has "been a joy."
As an online student, Godbolt says it's easy to be shy and not reach out to other students and faculty because it isn't required. But on the other hand, he said, there are weekly online discussions in many of his classes where "you're pushed to engage." He says Rutgers has pushed him "to rethink how I envision working in [the] library."
When he decided to pursue his MI, Godbolt's co-workers referred some scholarship opportunities to him, which is how he found out about both the NJLA and BCCLS scholarships.
Godbolt described his experience at Rutgers thus far "eye opening" and he is excited for where the future with his MI will take him. "I have a lot of ideas that I would like to implement at my library, many of which are influenced by classes I've taken with Rutgers."
For more information on the Master of Information (MI) program at the Rutgers School of Communication and Information (SC&I), click here.