Ph.D. Student Debanjan Ghosh Receives Best Paper Award at the 2017 Sigdial Conference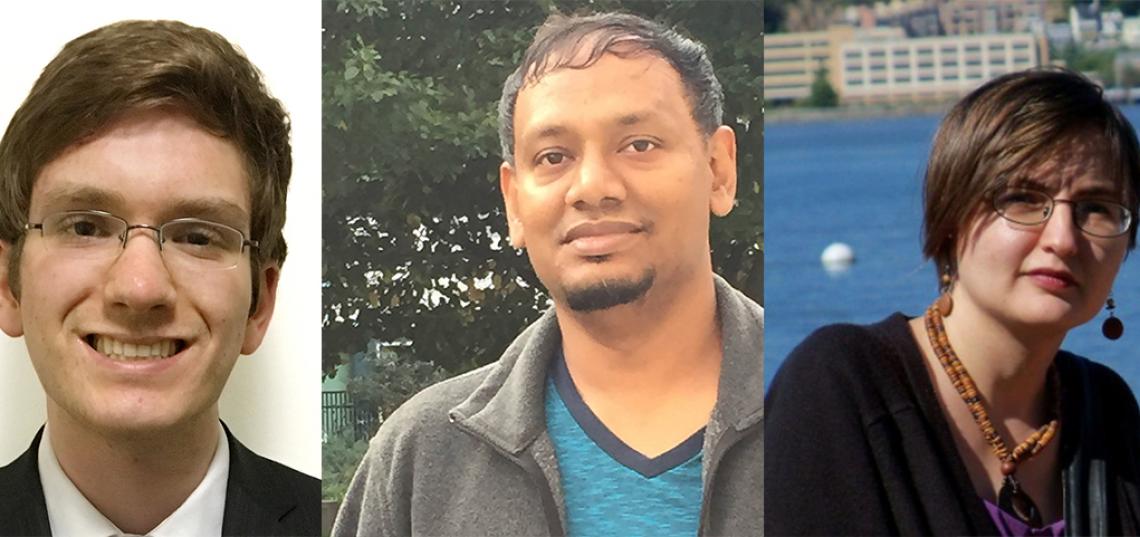 Doctoral student Debanjan Ghosh has received a Best Paper Award at the 2017 Sigdial Conference, which took place in Saarbrücken, Germany during the third week of August, 2017.
Ghosh's award-winning paper, titled "The Role of Conversation Context for Sarcasm Detection in Online Interactions," explores the identification of verbal irony or sarcasm from online interactions, such as discussion forums or Twitter.
 "We show that considering the conversation context (i.e., discussion thread), along with the sarcastic utterances, improves the accuracy in sarcasm detection," Ghosh said. "We also investigate whether we can identify portions of context that may trigger a sarcastic reply from a user. Our study utilizes a particular type of attentive recurrent neural networks."
Ghosh collaborated with others on the research and the writing of this paper. He described it as a joint effort between himself and Alexander Fabbri, who was a senior at Columbia University (when the paper was submitted), and is now a Ph.D. student at Yale University, and his advisor, Smaranda Muresan, at Columbia University.
"My dissertation is based on studying computational models of natural language understanding," Ghosh said. "Particularly I am interested in examining implicit meaning (i.e., indirectly expressed, or figurative language). The research described in this paper is part of my dissertation."
According to the conference website, "The Sigdial Conference is a premiere international conference on empirical modeling of dialogue and discourse and provides a regular forum for the presentation of cutting edge research in discourse and dialogue to both academic and industry researchers."