From Radio Reporter to Solar Ombudsman, Rutgers Alum Discusses Diverse Career Path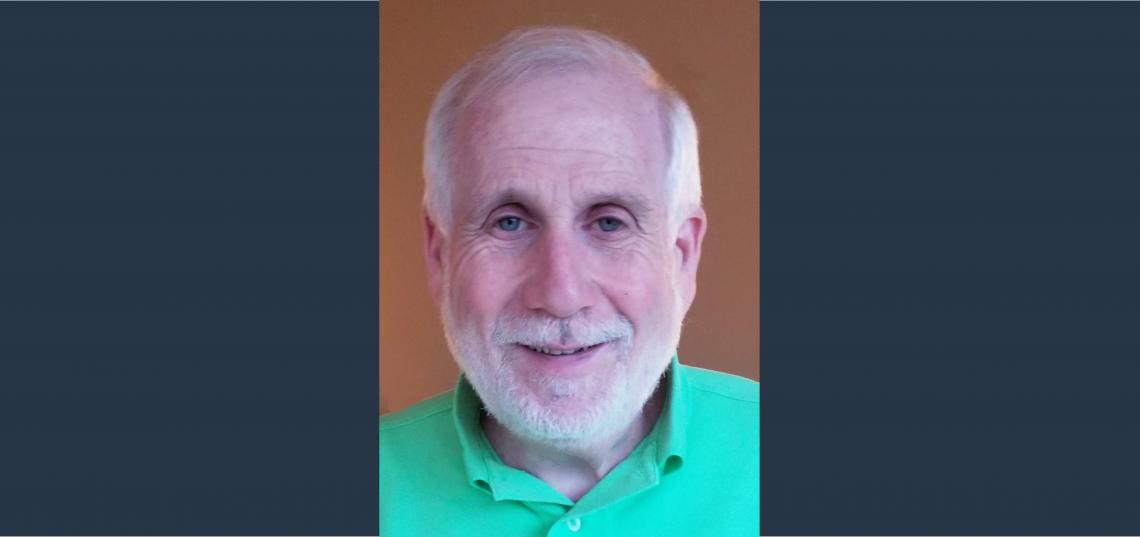 How does an English grad start out as a radio journalist then later land a career in solar energy? Ask alumnus Ron Reisman '71,  who graduated from Rutgers College with an English degree (now School of Arts and Sciences) and went from WCTC reporter to Solar Ombudsman at Sustainable CUNY. We recently spoke with Reisman about his storied career journey, as well as how Rutgers University prepared him professionally, and how the media can make a positive impact in the energy space.
Why did you choose Rutgers University for your undergraduate education?
Growing up in New Jersey, I had a lot of familiarity with Rutgers and exposure to its campuses. We lived in Newark, where Rutgers has a campus, and I visited New Brunswick several times while I was in high school to attend statewide events they hosted for student organizations I was involved with. From a practical standpoint, Rutgers also gave me the opportunity to live on campus without facing a plane ride to get back home for breaks and holidays.
How do you feel Rutgers prepared you for the professional world?
I received a well-rounded liberal arts education at Rutgers that provided me with a broad background in the humanities. While you may not learn a lot about solar energy in courses like Renaissance Art or German Literature, you learn how to comprehend, research, analyze and do other tasks that are valuable in the business world. I also have to credit the time I spent at WRSU with giving me hands-on experience in broadcast journalism that led me to my first job.
How do you think alumni can help current students at Rutgers?
Beyond the obvious answer of "donating money", there are several ways in which alumni can help students. Alumni with specific subject matter expertise can teach a course as an adjunct or be a guest lecturer in someone else's course (I've done both). They can serve as advisers or resources to student organizations like the Public Relations Student Society of America (PRSSA) or WRSU. If they have hiring authority within their organizations, they can notify Rutgers University Career Services of internship opportunities and job openings. Alumni can also serve as mentors for students and advise them on pursuing their careers.
You've had an interesting career journey that led you to the energy industry. What drew you to this field?
I'd like to tell you that it was a carefully crafted plan, but it was really just happenstance. My first job after graduation was as a news reporter for WCTC, the local radio station. I had reported on decisions made by the Public Utilities Commission – the state agency that regulated electric, gas, water and telephone utilities – and got to know the commission's chairman from interviewing him for those stories. When the Public Information Officer's job at the PUC opened up, he asked me to apply since I was familiar with the workings of both the agency and the news media. I was hired and made the transition from journalism to public relations. It was there that I began to appreciate the importance of energy to our economy and environment.  And after going through several energy shortages and environmental crises, I also began to understand the need to reduce our energy consumption and find alternative energy sources.
Can you describe your responsibilities as a Solar Ombudsman for Sustainable CUNY?
Our team of Solar Ombudsmen focuses on streamlining the process and reducing the cost of going solar in New York City and New York State. I've been working with the New York City Housing Authority (NYCHA) on a very exciting and ambitious program to install solar on hundreds of their public housing buildings throughout the five boroughs. These solar arrays will help reduce the cost of electricity to low and moderate income families living in NYCHA housing and provide green job training and employment opportunities for NYCHA residents.
With today's focus on utilizing solar energy for sustainable electricity, how do you feel the media can have a positive impact on this endeavor?
I think the print, broadcast and online media has generally done a very good job of highlighting the connection between how our climate is impacted by the types of energy sources we use and how we use them. They've helped spread the word about the benefits of solar and certainly contributed to the fact that we now have about 1.75 million solar installations in the U.S. Going forward, I think the media needs to continue emphasizing the energy-climate connection to counteract those voices who continue to deny it.
What advice do you have for current students and upcoming graduates who want to launch a career in your field?
At the risk of sounding like a bad commencement speaker, you have to love what you do. I certainly see that in my field since the people I work with are motivated by a passion for preserving our environment and saving our planet. They have a deep personal commitment to what they do that goes beyond working to collect a paycheck.
The good news for students interested in clean energy – and I'll use that term to go beyond solar to include all forms of renewable power as well as energy storage and energy efficiency – is that it's one of the fastest growing fields in terms of employment opportunities. It's also a rapidly changing field, so there's a good chance that a freshman today may end up working after graduation for a company that's yet to be incorporated and offers a product or service that doesn't yet exist.
For more information on SC&I's Journalism and Media Studies Program, click here