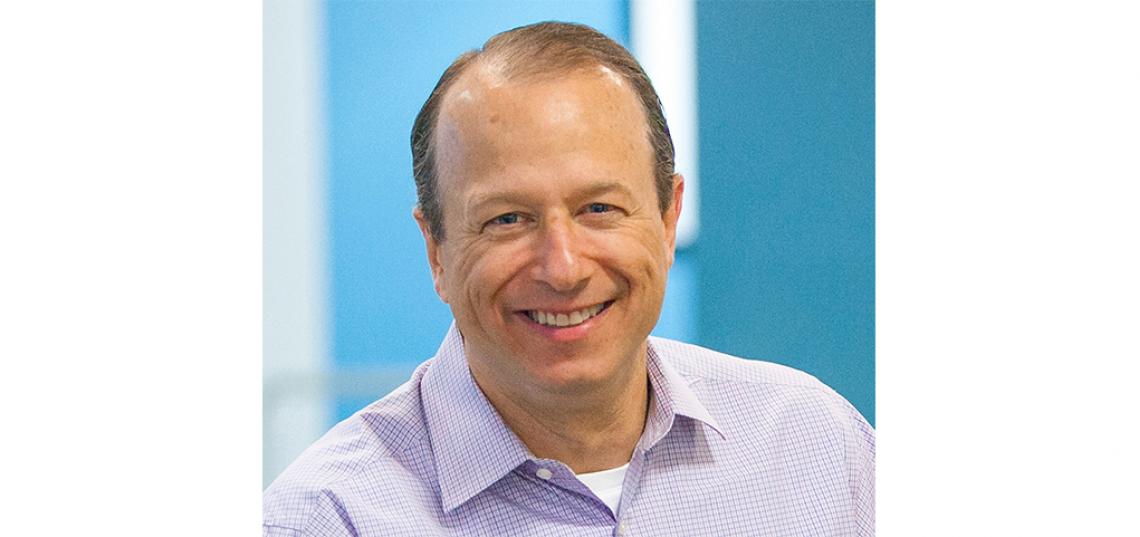 Rutgers Alum Shares Wisdom on Success and the Importance of Paying It Forward
Alumnus Michael Lotito's successful advertising career spawn an interest in giving back to his alma mater.
Alumnus Michael Lotito (English and Mass Communications, Rutgers College '82) knows the value of an education from Rutgers University. From working in sales on the The Daily Targum as a student beginning in 1979, Lotito took what he learned to the advertising field and went on to become COO of a multi-billion-dollar ad agency. He later launched his own media company in 2001.
We recently spoke with Lotito on his successful career in advertising, the importance of giving back, and why he specifically sought out Rutgers students to hire for his company.
You worked in advertising for many years – what drew you to that industry?
Like so many students at Rutgers in 1979, I needed to work to help pay for tuition/room & board.  I was lucky that one my friends from home, Roy Wollen, was the Marketing Director at Targum.  He was recruiting salespeople for the newspaper.  I got the job.  I ended up working at Targum for the next 3 years and was part of the student team that took Targum private (before that, it was funded as a "club" at RU).  Among the Board of Alumni at Targum was Walter Joyce, Marketing Director at Fortune Magazine.  He suggested I get into advertising and got me interviews at key ad agencies.  I never looked back!
What made you decide to start your own company in 2002?
In 1999, I was named President and COO of Initiative Media, a $7 billion media agency at the age of 38.  I felt I would finally be in a position to run a large organization my way for growth and prosperity.  Unfortunately, our CEO resigned 6 months later and a new CEO was brought in who had a different vision for the company and began unraveling what I had put in place.  At that point, I decided I would never work for someone else again.  At 40 years old, I needed to trust my business instincts and work for myself.  I started Media IQ LLC in 2001 and never looked back.  It was the best decision of my career.
Why have you chosen to support scholarships, and what advice do you have for other philanthropists who may be interested in helping RU students? 
I mentioned Walter Joyce, the Targum Board alum who helped me get my first job in advertising.  Walter became my mentor and good friend over the next seven years.  Unfortunately, he died in his late 50's of lung cancer.  Along with other advertising professionals he had mentored, we decided to honor his memory by funding the Walter Joyce Memorial Scholarship to help young people in the business office of The Daily Targum to get started in the advertising/marketing industries. We've been awarding this scholarship for almost 30 years.   I'd recommend alumni find a particular part of their college experience that was instrumental in their personal growth and build a scholarship that enables others to benefit as they did.
It's very commendable that you are a part of so many charitable organizations.  How does actively 'giving back' affect your personal and professional life?
I grew up lower middle class in northern New Jersey.  My mother suffered with multiple sclerosis which used up the minimal resources we had.  If not for government and private side resources, our family would have suffered beyond repair.  I attended Rutgers on scholarships and loans. I always promised I would try to pay it forward and offer assistance to others fighting to improve their situation if I were ever able.  I am lucky to have been successful enough to retire in my 50's, so I am now focused on fulfilling that promise to myself. I can tell you honestly, it is the most rewarding time of my life.
Why did you decide to hire Rutgers students exclusively when you started your company Media IQ, LLC?
This was an easy decision. Rutgers students are hard-working.  I wanted the innate work ethic I saw at Rutgers in my employees.  Rutgers students haven't had anything handed to them on a silver platter.  They know you have to work hard to achieve. They are driven to succeed.  If you give them a challenge, they will rise to it. I knew I could teach them the advertising business, but work ethic is taught at home.  Our first five employees were all Rutgers Targum alumni!  And many are still active in the business today!
What advice do you have for current Rutgers students and upcoming graduates who want to launch a career in advertising and media?
You must get industry experience via internships or paid positions in or around the advertising/media industry.  What sets you apart is a demonstrated interest in the business before you graduate.  And a good recommendation from a professional you interned with goes a long way!