Rutgers Connection Network Recognizes SC&I Assistant Professor Bernadette Gailliard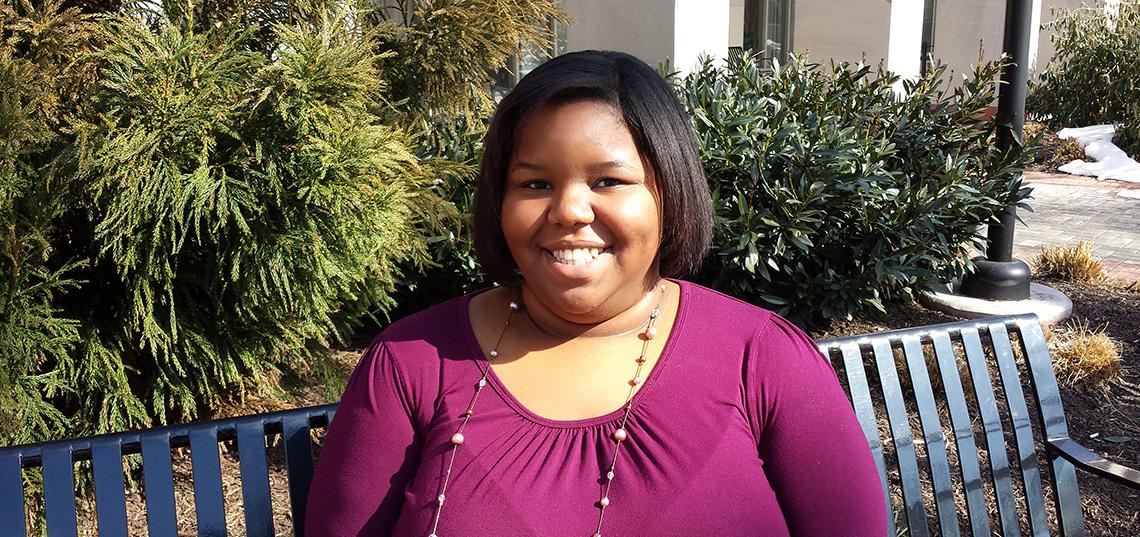 The Rutgers Connection Network (RCN) has recognized the significant contributions Assistant Professor Bernadette Gailliard made to the University's strategic priority to "build on faculty excellence" through her role as a member of the Rutgers Connection Network Mentoring Program. During the 2015-1016 academic year, Gailliard was one of six faculty members to serve on the committee.
Sponsored by the SciWomen Office (Women in Science, Engineering and Mathematics) and the New Brunswick Provost Office of Faculty Development and Excellence, the Rutgers Connection Network Mentoring Program, is, according to the program, "designed to increase the engagement and scholarly productivity of Rutgers-New Brunswick faculty by acting as a catalyst for cross-disciplinary connections throughout the University."
"RCN provides mentoring for teaching, research, and more," Gailliard said. "Its goal is to create community at Rutgers and serve as a means to make this large campus seem smaller by building relationships between faculty members, and among faculty, staff, and administrators."
Gailliard's role on the Rutgers Connection Network Mentoring Program was to facilitate mentoring relationships by reviewing applications to the program and determining which applicants would make great partnerships based on their mentoring needs and interests. In addition, Gailliard looked for mentors from outside the pool of candidates, if there were no suitable matches within the pool. Once the pairs were made, she checked in with them periodically to see how the mentoring was progressing. This year the program involved more than 60 participants, so there were more than 30 pairs of mentees and mentors or co-mentors matched.
"Most people in the mentoring program have made positive comments about it," Gailliard said.  "If nothing else, they were happy to meet and have a resource. Some of the mentoring relationships developed into formal collaborations, and some mentors helped mentees get to the next step in their careers. Sometimes we paired newer faculty with more advanced mentors, or we arranged for co-mentors, people who can mutually influence and inspire each other by keeping each other accountable, by, for instance, working out check-ins to help make deadlines or by strategizing about conferences."
Gailliard's membership on the Rutgers Connection Network Mentoring Program was a one-year appointment, ending in June, 2016. Gailliard has transitioned to a new role that began in July 2016: Co-Director of the Program for Early Career Faculty Excellence, another initiative that aims to facilitate faculty excellence and community building for pre-tenure faculty at Rutgers-New Brunswick. This program is sponsored by the New Brunswick Provost Office for Faculty Development and Excellence as well as the Office for Diversity and Inclusion.
"I really value mentoring," said Gailliard, "for me and for others. I know how much it has helped me throughout my career. It's a way to get to know other faculty, and it plays an important role in facilitating connections and professional development. The combination of the mentoring I've received, through graduate school, in the communication field, and by coming to Rutgers, has helped me establish myself in terms of research and the connections I have made across Rutgers."
Communication Department Chair Craig Scott added "Bernadette's research expertise on organizational socialization and career development allows her to bring her own research interests to this new position." He added that "Bernadette will be able to use this new position to not only help provide a valuable resource for university faculty, but also further some of her own research interests in this area."