SC&I Alum Designs A New Personal Dating Coach, Available Soon at the Click of a Button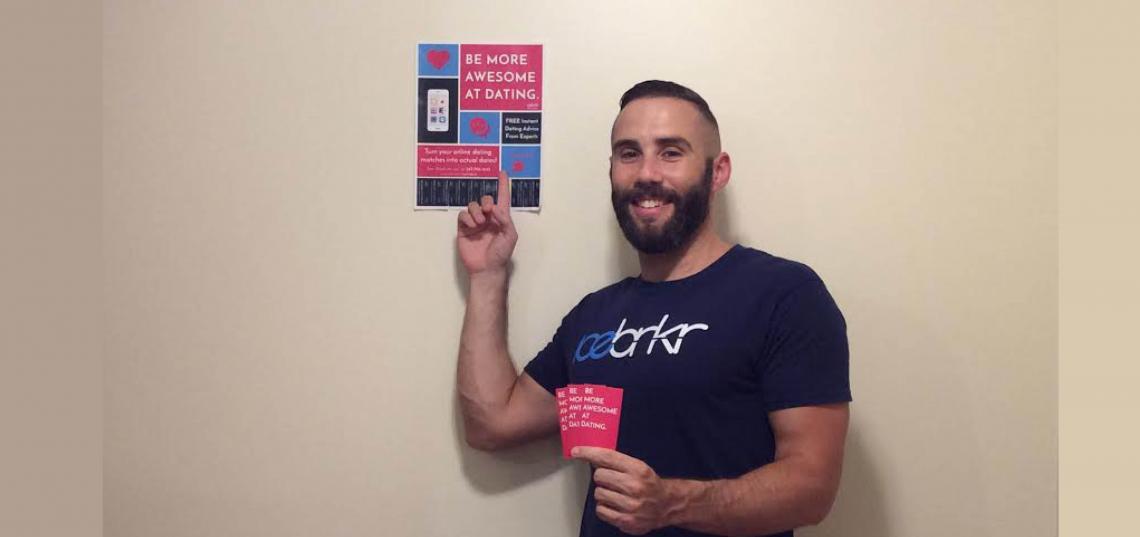 Are you searching for the love of your life, or are you having relationship trouble and you just don't know who to talk to about it? Look no further than this soon-to-launch dating site, named Icebrkr, created by SC&I alumnus Kevin Murray '12. Through Icebrkr, you will soon have the ability to receive dating advice, profile advice, and explain your dating troubles to an educated and certified dating coach right on your phone.
After working in the online dating industry for a few years, Murray decided to take online dating into his own hands. His hard work and dedication has led to the development of his own new dating site, which is already on the road to success in a very tough industry.
Murray, who graduated with a Master of Communication and Information Studies (MCIS, now called MCM) from SC&I, is the CEO and co-founder of Icebrkr, which is taking online dating to a whole other level.
His decision to create Icebrkr started when he worked for another online dating service in the concierge department, where he created profiles and set up the site. He says that with a push from his mentor (former SC&I Professor Jennifer Gibbs, who is now on the faculty at the University of California, Santa Barbara), he decided to take a leap of faith and enter the industry with his co-founder, fellow SC&I alumnus Mark Brehaut (who earned his undergraduate degree in 2009 and his MCIS in 2011). 
Murray explained that his goal is to educate his users while they interact with others looking for relationships. He says, "Icebrkr is different than any other dating site because it looks to build confidence with its users and it is meant for people who are looking for serious relationships." Icebrkr provides information on how to better optimize the site and improve your user profile overall. It's called Icebrkr because the site gives icebreakers to people who are starting conversations so that they can find interests that the two users have in common and form relationships.
Murray uses his SC&I education to give dating advice and helps users become better at relationship building. He has started a SMS Campaign to promote Icebrkr, which will enable users to text a google voice number and get dating advice sent to their phones. Users text in their relationship questions and troubles, and Murray uses his knowledge and experience to provide them with accurate and reliable relationship guidance.
Murray has been working hard to raise funds so he can continue the growth and success of Icebrkr. With help from family and friends, Murray has amassed over $43,000 in the past four weeks. His overall goal is for $200,000 in the next six months. He will use these funds to take Icebrkr to the next level and provide more resources for his users. He hopes to be able to launch Icebrkr in 2018.
While it has been a difficult journey, Murray says that it will all be worth it in the end. He says, "My advice to aspiring entrepreneurs is that it's tough. It takes time, money, and dedication. You have to be aware of what you don't know because you definitely don't know everything." Murray says his success has come from his desire to educate himself after his time at Rutgers. He spends time reading books about start-up companies and becoming an entrepreneur. He says that he really learns on the fly and takes everything as it comes. He also advises that networking is a huge part of becoming an entrepreneur, because you never know which people you talk to could help and put you on the right path.
See Kevin Murray's interview with NBC10 Rhode Island as he speaks with them about Icebrkr.
Make sure to check out his site at http://icebr.kr/ for more information.